Mitzel Family Creates Two Endowments to Benefit Herreid Community Forever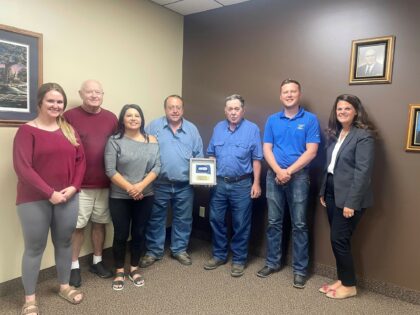 In 2022, Bruce Brandner, HCF Advisory Council member, and Jamie Farmen, SDCF Community Development Coordinator, met with Donald Mitzel at his office in Aberdeen. As a donor advised fundholder and former SDCF board member, Brandner shared the benefits of establishing an endowment that would benefit the Herreid community forever.

Out of this conversation, Mitzel decided to generously establish two funds in memory of his late parents, Archie and Rita, and Don's late wife, Vicki. The funds will benefit charitable causes in the Herreid area for years to come under recommendation of the HCF.
Rita grew up in Herreid on her parents' farm attending rural grade school and graduating from Herreid High School in 1946. While Archie and Rita owned the Herreid Sale Barn, Rita ran the Sale Barn Cafe. When she was not working, Rita was very active in the community. She was a dedicated member of St. Michael's Catholic Church. She taught Sunday School and was a member of the Altar Society. Rita, along with her son Rodney, made rosaries for many years that were shipped throughout the world.
Don's late wife, Vicki, grew up in Mobridge. She and Don were married in 1981. She was a true animal lover and rescuer. Vicki loved and cared for many dogs, cats, horses, donkeys, goats and any animal that crossed her path. She also enjoyed ceramics, making quilts for her daughters and grandchildren, crocheting, throwing horseshoes and horseback riding.
In August 2022, HCF and SDCF presented Donald and Dennis Mitzel with the Hometown Hero award. No one knows a community better than those who call it home. Since 1987, SDCF has had the privilege to collaborate with generous people wanting to give their neighbors a better place to call home.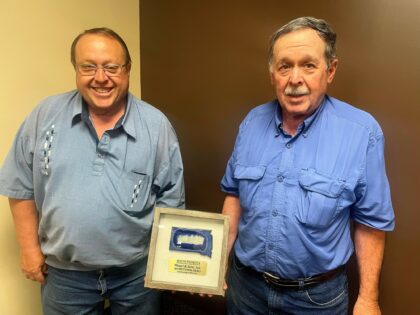 The late Archie and Rita Mitzel called Herreid home for nearly 65 years where they farmed, ranched and raised their five children. Archie ensured his children were trained in the art of farming and raising livestock, and eventually one of Archie's favorite activities would move from being in the
"The Mitzel funds will greatly enhance HCF's efforts to provide funding for local projects and activities," said Brandner. "Don and Dennis have always been loyal donors to nonprofits in the Herreid area. Some of their other donations, just to name a few, included helping establish the St. Michael's Cemetery Perpetual Fund, new sound system at the community center, pool renovation project and helping meet several of the challenges undertaken through SDCF. Their dedication to the area where they grew up is immeasurable. There aren't enough 'thanks' to rightfully express the gratitude for their generosity."