Board of Directors and Staff

Board of Directors
Our board members are community leaders from all over South Dakota. They are one of our greatest assets. Our Board of Directors meet regularly throughout the year to help guide resource development, investment policy and grantmaking efforts. They are experts in their fields and generous supporters of this great state. We thank them for their service.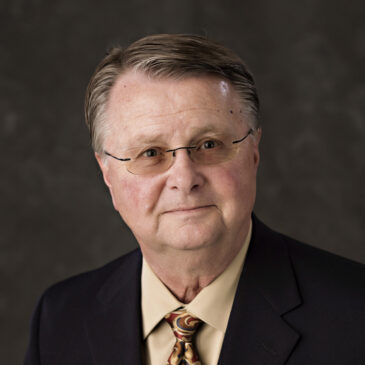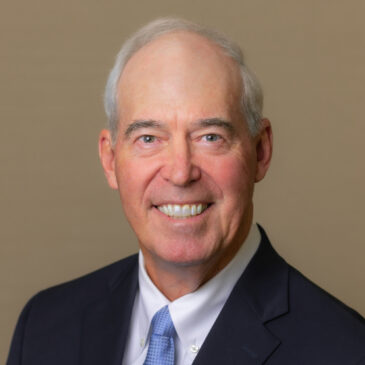 Scott Jones
Vice Chairperson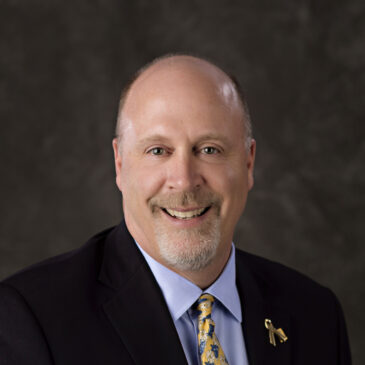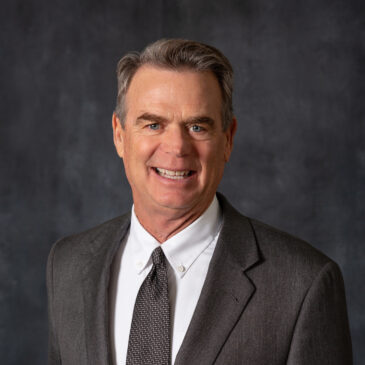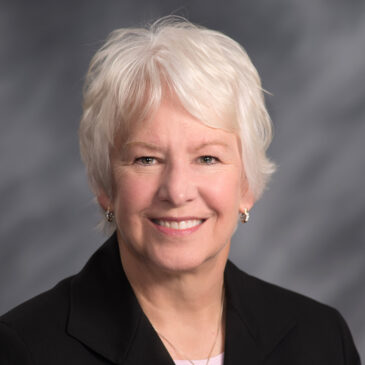 Marci Christensen-Burdick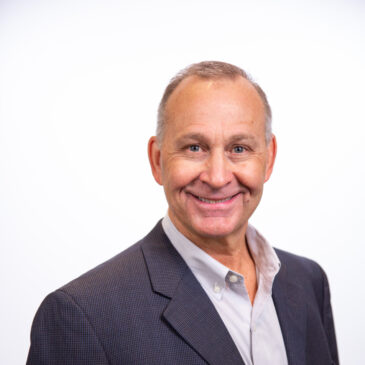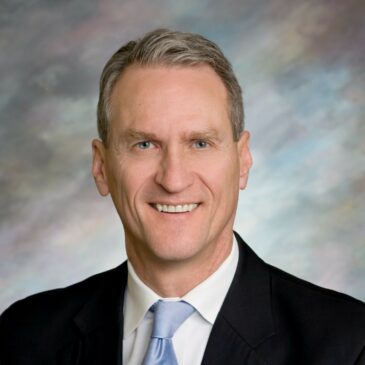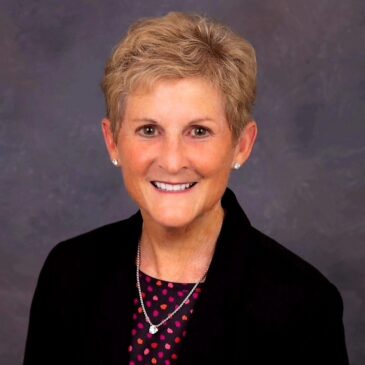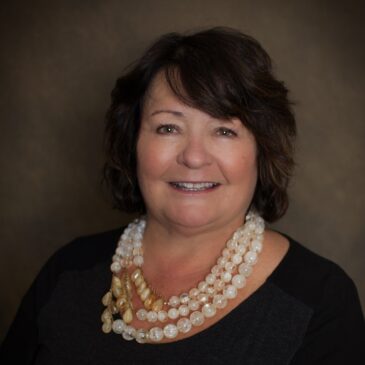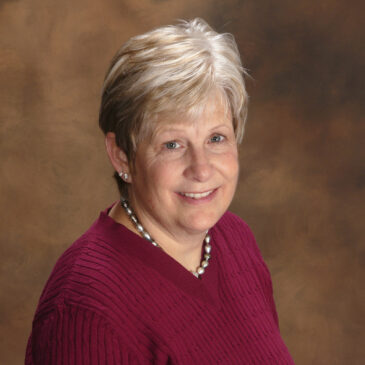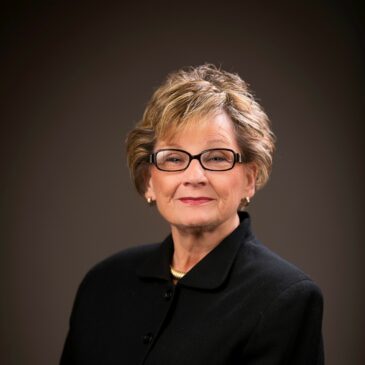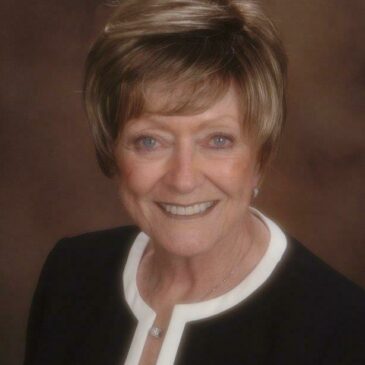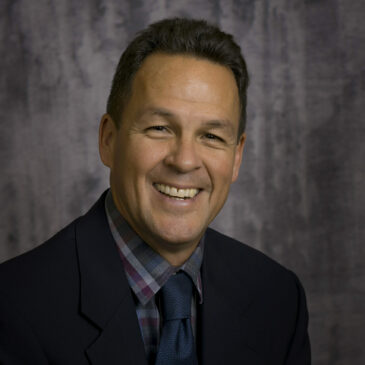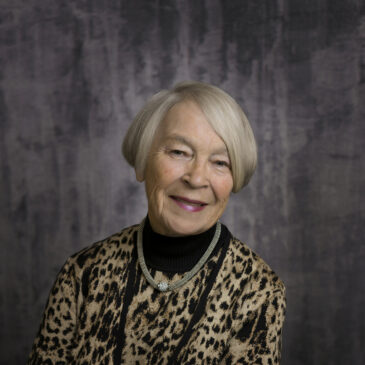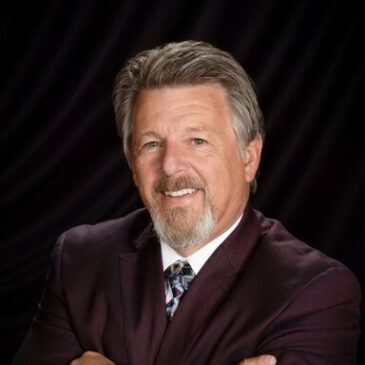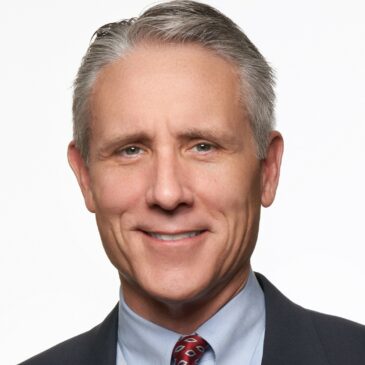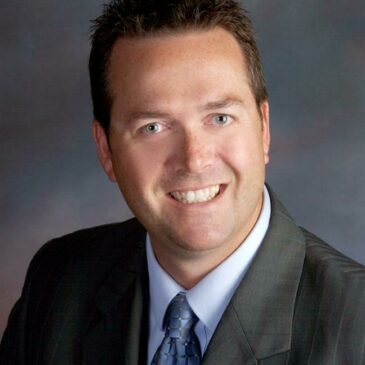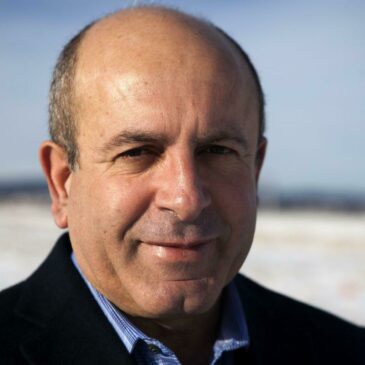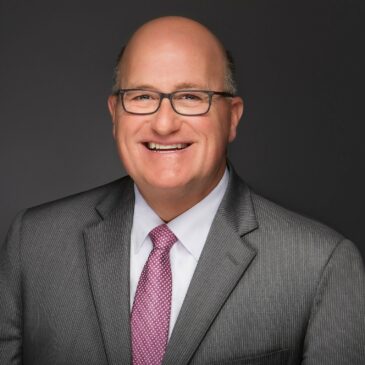 Staff
Every one of our staff members is devoted to bringing philanthropy to life. We are ensuring the next generation of South Dakotans will have a bright future and are grateful to work with the donors, advisors, and nonprofits who believe in the South Dakota Community Foundation. If you have any questions, please don't hesitate to contact us.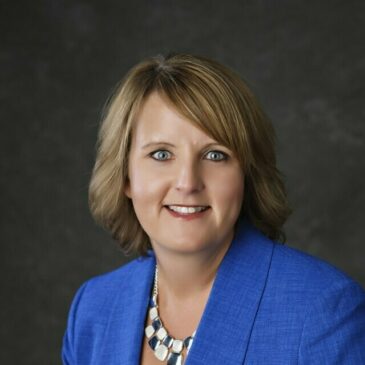 Stephanie Judson
President & CEO, CFP®, CGPA
Stephanie became President of the South Dakota Community Foundation in January 2013, after holding various positions with the Foundation since 1997. Currently, Stephanie oversees strategic vision, donor relations and grant program development. She also uses her skills as a Certified Financial Planner® and a Certified Gift Planning Associate to guide donors and nonprofits to the best planned giving option for them. Working directly with the Board of Directors, Stephanie executes the mission and vision of the SDCF.
Stephanie enjoys connecting with people who want to leave this state better than they found it and who are committed to giving back to the places they've called home. She is thankful for the progress the Foundation has made since its inception in 1987 and is committed to deepening its positive impact on South Dakota.
After graduating from Augustana College and starting her career in the sales division of Midco Communications, Stephanie returned to her hometown of Pierre to join the SDCF team.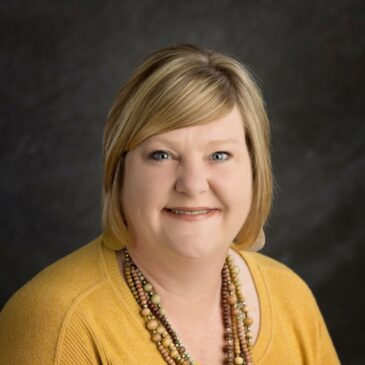 Denise Bowman
Administrative Assistant
Denise Bowman joined the SDCF team in the spring of 2022. Prior to joining the Foundation as administrative assistant, she worked 13 years for the South Dakota Department of Education.
Denise is responsible for general administrative, clerical and receptionist duties. She is excited to join SDCF working alongside the staff to assist donors, nonprofits and communities in reaching their charitable goals.
Denise enjoys camping, fishing and bowling. She was born and raised in Pierre where she currently lives with her two children.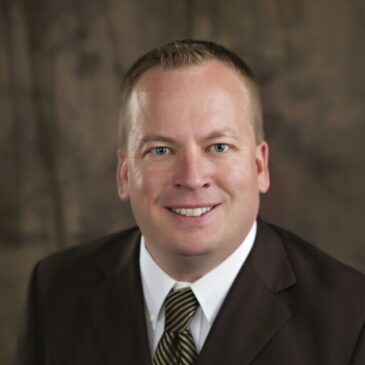 Clay Cudmore
Chief Financial & Administrative Officer, CPA, CMA
Clay joined the Foundation in 2011. As a Certified Public Accountant and Certified Management Accountant, he oversees the financial and investment activities of the Foundation and ensures tax and legal compliance.
Clay enjoys working closely with the Investment Committee to manage the funds entrusted to SDCF so they can benefit South Dakotans long into the future.
Before joining SDCF, Clay was employed at public accounting firms in Minnetonka, MN and Pierre. Clay has served his alma mater as past president of the USD Alumni Association and is currently a USD Foundation trustee. He also serves on the Board of Directors of Junior Achievement of SD and the SD CPA Society.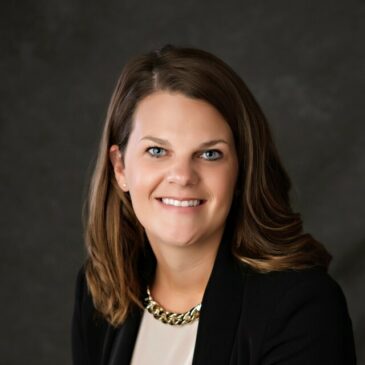 Jamie Farmen
Community Development Coordinator & Marketing Manager, CFRE
Jamie has been with the South Dakota Community Foundation since 2017. Based in Pierre, she works with the Foundation's Community Savings Accounts by assisting local Advisory Councils in their efforts to create a legacy for their area. She enjoys working with donors, nonprofits and communities in reaching their philanthropic goals. Jamie also manages the Foundation's marketing efforts to increase awareness of its mission across the state.
Jamie grew up near the South Dakota Badlands on her parents' cattle and wheat ranch. She received her bachelor's degree in communications and marketing from the University of Wyoming.
Growing up in a rural area, she understands the importance of community to South Dakota's citizens. Jamie is grateful to contribute to SDCF's mission of bringing philanthropy to life for a stronger South Dakota.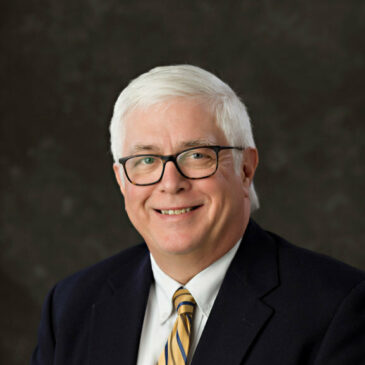 Patrick Gallagher
Community Development Coordinator
In March 2020, Patrick Gallagher joined the South Dakota Community Foundation (SDCF) as Community Development Coordinator for the northeast region of the state. Based in Aberdeen, he works with donors, communities, nonprofits, and financial advisors in understanding how the SDCF strengthens South Dakota, today and for future generations.
Gallagher works directly with SDCF's regional community savings account partners, including the Aberdeen Area Community Foundation (AACF), as well as area nonprofits and individuals. In addition, his work includes a partnership with the Knight Foundation in soliciting grants for their endowment fund benefitting the Aberdeen community.
Pat grew up in Redfield and attended the University of Notre Dame. After college, he lived in the Washington, D.C. area for about 15 years and worked in educational communications and nonprofit public relations. In 1998, he returned to South Dakota to live in Aberdeen. He worked as the Development Officer for the Aberdeen Catholic School System for more than 17 years, where he assisted donors in meeting their goals of supporting the school system through estate gifts, capital gifts, scholarships, and other methods. Prior to coming to SDCF, he served as Resource Development Director for GROW South Dakota for four years, obtaining grants and other funding to support its community development mission.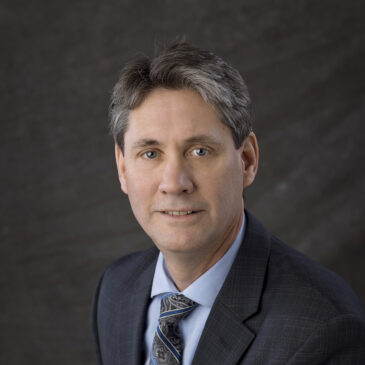 John T. Hanson
Senior Accountant
John joined the Foundation in January 2022. John assists with fund accounting, audit preparation and other ad hoc reporting requirements requested by fund holders.
John brings experience from his 35+ year career with the State of South Dakota. He began as an auditor for the SD Department of Transportation and since has worked in various positions including CFO for the SD Departments of Human Services and Revenue. In March of 2020, John made the decision to leave State government and began working for a local CPA firm preparing tax returns and assisting with bookkeeping.
John was raised by parents who instilled the values of hard work and giving back to your church and community. He has served on the Board of the Boys & Girls Club for 15 years, serving as Treasurer for 13 years and President for two. John has also served on the Lutheran Memorial Church Council with a three-year term as Vice-President, President, and immediate Past President. His favorite activity was serving three-year stints through the confirmation process at their church for both his sons.
John moved to Pierre in 1985 where he met and married his wife, Jackie, and was blessed to have two boys.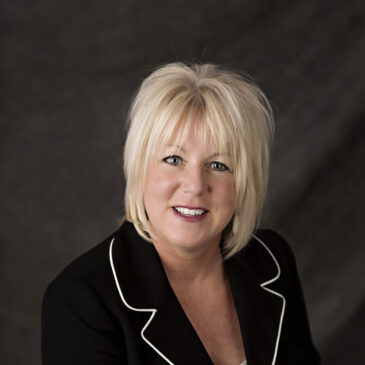 Shelly Jund
Executive Assistant to the President & CEO
Shelly joined SDCF in March 2019 with years of experience in administrative and operational work. Shelly is the principal contact point, chief scheduler and coordinator for the Foundation's President and the executive offices of the Foundation. She previously worked as Clinic Manager for Black Hills Pediatric Dentistry in Pierre. Prior to her role there, she was Operational Manager for multiple surgery centers throughout North Dakota for over 15 years.
Shelly enjoys being part of a motivated team to help worthwhile causes in South Dakota. Originally a North Dakota native, she grew up on her family's farm and ranch in the western part of the state. She now lives in Pierre with her husband, John.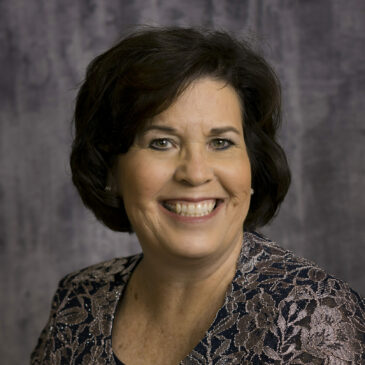 Beth Massa
Director of Foundation Relations, CFRE
Beth Massa joined the South Dakota Community Foundation team in 2015. In her role as Director of Foundation Relations, she is responsible for building, managing and maintaining relationships and events in support of the SDCF's many programs and grant initiatives. Based out of Rapid City, she brings together stakeholders throughout western South Dakota to address issues by implementing local solutions. She enjoys working with donors, professional advisors and nonprofit partners to make charitable visions a reality.
Beth grew up at Fort Meade/Sturgis and graduated from Texas Lutheran University. She is a graduate of Leadership South Dakota and earned the CFRE certification in 2019. Prior to her work with the SDCF, she held leadership positions with Lutheran Social Services of South Dakota, Native American Environmental and the McKie Automotive Group.
In addition to her responsibilities at the Foundation, she is an active community member serving on the Board of Girl Scouts Dakota Horizons, Thrivent Financial Strategy team, serves as Vice President of the SD Chapter of AFP (Association of Fundraising Professionals), South Dakota Nonprofit Network, Rapid City Area Schools Community Advisory Council, and is an advisory member of SD Gives, the statewide giving day for nonprofit organizations.
She and her husband Mark have two grown sons.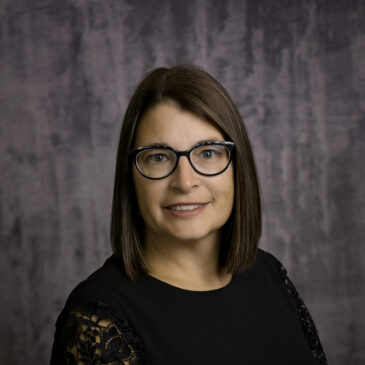 Kelly Nelson
Scholarship Coordinator
Kelly began working with the South Dakota Community Foundation in 2004. Kelly administers the SDCF's scholarship process by ensuring that all necessary IRS requirements are met before funds are disbursed to students from the Foundation's more than 300 scholarship funds.
Kelly enjoys helping nonprofits receive funds to better serve South Dakotans. She also likes being part of connecting high school graduates with funds needed to continue their education.
Kelly brings accounting and financial reporting experience from her previous positions at First National Bank and Fischer Rounds Insurance of Pierre.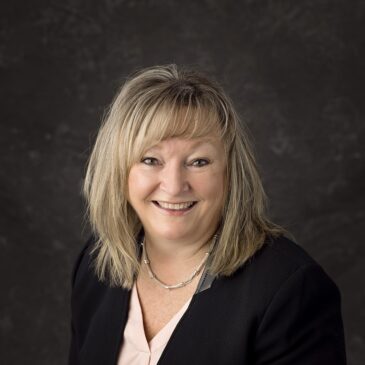 Ginger Niemann
Senior Program Officer
Since 1998, Ginger has been a member of the South Dakota Community Foundation team. Nearly a decade of her time at the foundation has been spent overseeing the administration of grant programs. Currently, Ginger works closely with the Grant Making Committee to make distributions from the South Dakota Fund and Community Innovation Grants program, which is a partnership with the Bush Foundation. In addition to managing the grant application process from application to selection, she also oversees the Fairy Godmother Fund, which meets urgent needs of women in the state.
Ginger is committed to connecting non-profit organizations with the funds they need to help South Dakotans. Traveling across the state, she meets with grant applicants, conducts site visits of grant recipients and awards grant checks.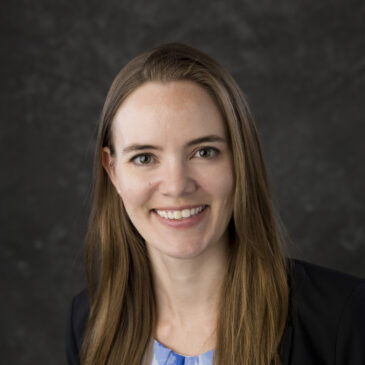 Crystal Ortbahn
Grant Program Coordinator
Crystal joined the South Dakota Community Foundation in September 2021. She brings experience in public service in South Dakota and overseas, having completed assignments with the United States Peace Corps in Uganda and Burkina Faso.

Crystal grew up in Pierre and is a graduate of Augustana University. She is eager to support good work being done across the state as a member of the grant team.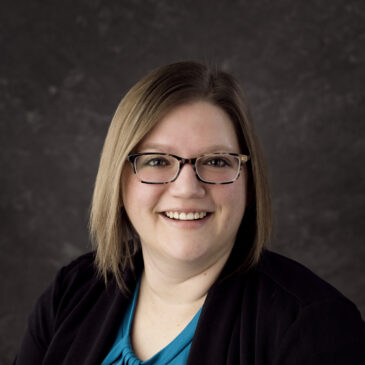 Jennifer Schuetzle
Accounting Clerk
Jennifer joined the Foundation team in 2021. She assists with gifts received and issues IRS receipts to donors in a timely and accurate manner.
Before her time with SDCF, Jennifer worked in the insurance industry for seven years with Fischer, Rounds, & Associates and American Trust Insurance, LLC. Jennifer grew up in the middle of nowhere, Montana. She became a Pierre transplant in 2005 where she continues to reside with her husband and daughter.
She is proud to be part of an organization that assists donors, communities and nonprofits in creating a lasting legacy for South Dakota.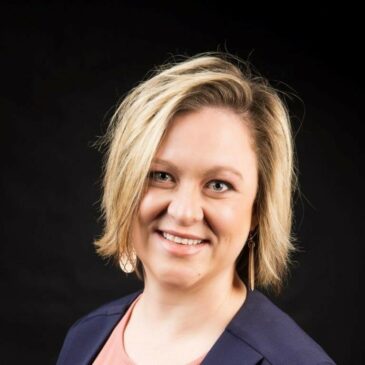 Cassie Stoeser
Controller
Cassie joined the team in March 2021 as Controller. She assists with the accounting and financial operations of the Foundation.
Before joining the SDCF, Cassie previously served the State of South Dakota as the Finance Director of the Governor's Office of Economic Development (GOED), where she oversaw multiple loan and grant programs to small businesses and communities. Prior to that, she worked at BankWest as a Credit Analyst and the South Dakota Department of Legislative Audit as an auditor. The most rewarding part of her most recent job at GOED was helping businesses and communities to improve the quality of life in South Dakota.
In that same vein, Cassie looks forward to helping play a part in enhancing communities across the state and making South Dakota an even better place to call home.
A native of central South Dakota, Cassie grew up in Onida. She now lives outside of Pierre with her husband Cody and three young children.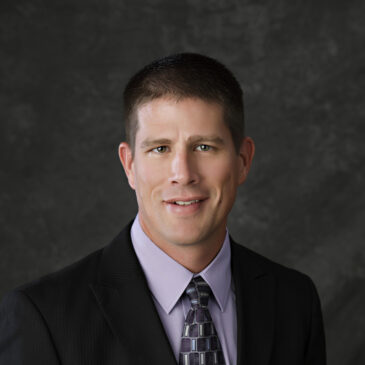 Jeff Veltkamp
Director of Development, MBA, CFRE, CGPA
Jeff is a Certified Fundraising Executive (CFRE) and Certified Gift Planning Associate (CGPA). Jeff has a passion for helping donors make their charitable visions a reality. Jeff is based in Sioux Falls, South Dakota and serves as the Director of Development for the South Dakota Community Foundation. In this role, he assists donors, advisors, nonprofits and communities in understanding how the South Dakota Community Foundation is bringing philanthropy to life for a stronger South Dakota.
Jeff previously worked for the University of Sioux Falls (USF) as the Executive Director of the USF Foundation and played a key role in multimillion-dollar campaigns for endowment, program and building projects. Before returning to his alma mater, Jeff spent six years as a retail manager for Murdoch's Ranch and Home Supply in both Montana and Washington State.
Jeff grew up on a ranch in Montana and looks for any opportunity he can find to get lost in the back country on horseback. Jeff attended the University of Sioux Falls where he was part of the Cross Country and Track programs and graduated with both a Bachelor's and Master's degree in Business Administration.
Partner Fund Management

Affiliate Partners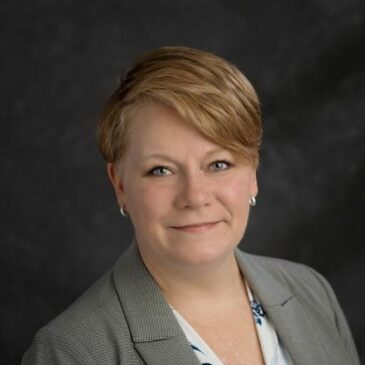 Brandy Drew
Scholarship Program Specialist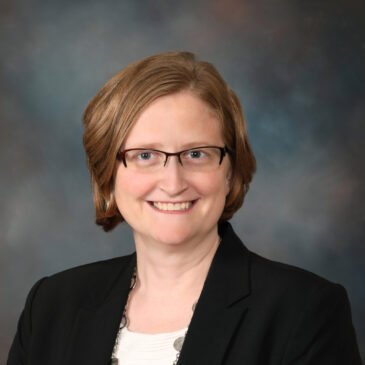 Elli Haerter
Freedom Scholarship Program Coordinator
Elli joined SDCF in January 2022. Based in Hosmer, Elli leads the work of the South Dakota Freedom Scholarship, South Dakota's first public/private partnership for need-based scholarships. She works with the Freedom Scholarship Board as they establish and operate the fund with partner institutions. For more on the scholarship, please visit www.FreedomScholarshipSD.com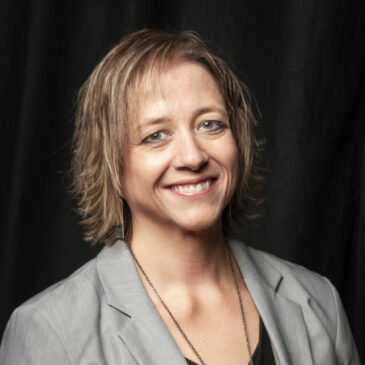 Deni Martin
Build Dakota Program Manager
Deni Amundson has been the program manager for the Build Dakota Scholarship since its inception in 2015. Prior to Build Dakota, she was an educator and has a master's degree in K-12 Leadership and Administration. She has over 15 years of experience in high-profile, non-profit board management. Deni lives in Wall, SD. Please do not hesitate to contact her if you have any Build Dakota related questions or comments you can email Deni below or call 605.347.1804.