For Professional Advisors

Work with someone you can trust.

Philanthropic goals matter.
Your clients are fiscally conscious—that's why they came to you. They want to know that their charitable investments are handled just as well as their financial investments. At the South Dakota Community Foundation (SDCF), we make it easy for you and your clients to invest these gifts wisely.
If you have clients with ties to South Dakota, the SDCF is a great place to start their search for charitable giving. We are immersed in the nonprofit sector of our state, and gifts can be given in any amount. Most importantly, we are a stable, committed institution of financial professionals that you and your clients can rely on.
If you'd like to learn more about giving through our foundation, explore how to create a fund, or contact us to set up a meeting. We'll go out of our way to prove our commitment to you and your clients. We're also happy to provide you with an extensive resource on the many planned giving options available to help you provide the best service possible to your clients.
Visit our planned giving website
Introduce your clients to a wide range of charitable giving options.
Identify what type of fund best fits their philanthropic goals.
Analyze the tax advantages associated with different charitable gifts.
Partner with you and your clients to make charitable contributions a part of their overall estate plan.
Pool their gift with all other SDCF contributions for investment purposes to maximize returns.
File all grant, auditing, and government reports for their fund.
We accept many types of gifts including cash, commodities (grain and livestock), real estate, insurance and retirement benefits, and stocks and bonds.
Donors receive the maximum tax benefit from a donation by utilizing a community foundation rather than a private foundation.
We are the only community foundation in South Dakota with a statewide focus.
No tax is imposed on investment income because of our public charity status.
No setup fees are applied when establishing a fund with the SDCF, and our annual administration fee is an industry-low.
Quarterly fund statements will update your clients on the status of their funds.
Online access is available to the fund holder to provide the most current information.
Guides

Useful Advisor and Donor Resources
For Advisors: A Guide to Fund Types and Charitable Giving Vehicles
Planned Giving Website

Click below to learn more.

Partnering with your clients to bring philanthropy to life.

SDCFGift.org
Explore existing funds.

Join us in creating a legacy for South Dakota nonprofits and communities.
Contact our Development Team

Have questions?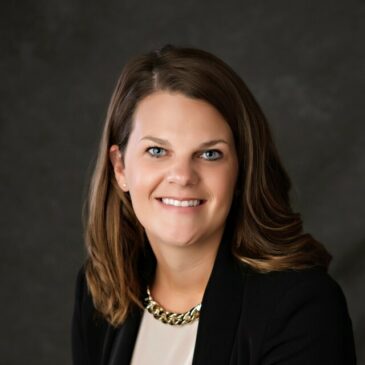 Jamie Farmen
Community Development Coordinator & Marketing Manager, CFRE
Jamie has been with the South Dakota Community Foundation since 2017. Based in Pierre, she works with the Foundation's Community Savings Accounts by assisting local Advisory Councils in their efforts to create a legacy for their area. She enjoys working with donors, nonprofits and communities in reaching their philanthropic goals. Jamie also manages the Foundation's marketing efforts to increase awareness of its mission across the state.
Jamie grew up near the South Dakota Badlands on her parents' cattle and wheat ranch. She received her bachelor's degree in communications and marketing from the University of Wyoming.
Growing up in a rural area, she understands the importance of community to South Dakota's citizens. Jamie is grateful to contribute to SDCF's mission of bringing philanthropy to life for a stronger South Dakota.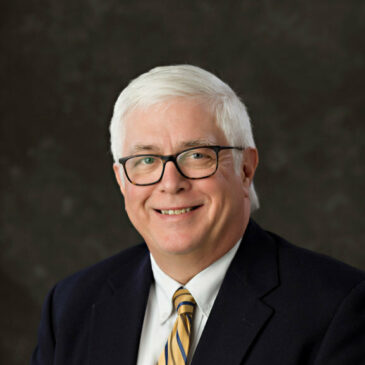 Patrick Gallagher
Community Development Coordinator
In March 2020, Patrick Gallagher joined the South Dakota Community Foundation (SDCF) as Community Development Coordinator for the northeast region of the state. Based in Aberdeen, he works with donors, communities, nonprofits, and financial advisors in understanding how the SDCF strengthens South Dakota, today and for future generations.
Gallagher works directly with SDCF's regional community savings account partners, including the Aberdeen Area Community Foundation (AACF), as well as area nonprofits and individuals. In addition, his work includes a partnership with the Knight Foundation in soliciting grants for their endowment fund benefitting the Aberdeen community.
Pat grew up in Redfield and attended the University of Notre Dame. After college, he lived in the Washington, D.C. area for about 15 years and worked in educational communications and nonprofit public relations. In 1998, he returned to South Dakota to live in Aberdeen. He worked as the Development Officer for the Aberdeen Catholic School System for more than 17 years, where he assisted donors in meeting their goals of supporting the school system through estate gifts, capital gifts, scholarships, and other methods. Prior to coming to SDCF, he served as Resource Development Director for GROW South Dakota for four years, obtaining grants and other funding to support its community development mission.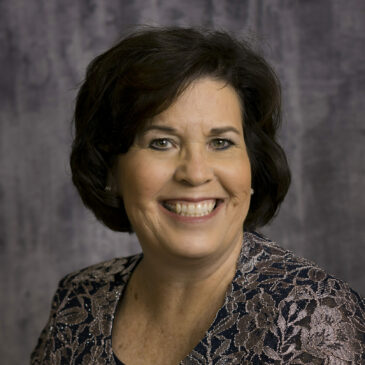 Beth Massa
Director of Foundation Relations, CFRE
Beth Massa joined the South Dakota Community Foundation team in 2015. In her role as Director of Foundation Relations, she is responsible for building, managing and maintaining relationships and events in support of the SDCF's many programs and grant initiatives. Based out of Rapid City, she brings together stakeholders throughout western South Dakota to address issues by implementing local solutions. She enjoys working with donors, professional advisors and nonprofit partners to make charitable visions a reality.
Beth grew up at Fort Meade/Sturgis and graduated from Texas Lutheran University. She is a graduate of Leadership South Dakota and earned the CFRE certification in 2019. Prior to her work with the SDCF, she held leadership positions with Lutheran Social Services of South Dakota, Native American Environmental and the McKie Automotive Group.
In addition to her responsibilities at the Foundation, she is an active community member serving on the Board of Girl Scouts Dakota Horizons, Thrivent Financial Strategy team, serves as Vice President of the SD Chapter of AFP (Association of Fundraising Professionals), South Dakota Nonprofit Network, Rapid City Area Schools Community Advisory Council, and is an advisory member of SD Gives, the statewide giving day for nonprofit organizations.
She and her husband Mark have two grown sons.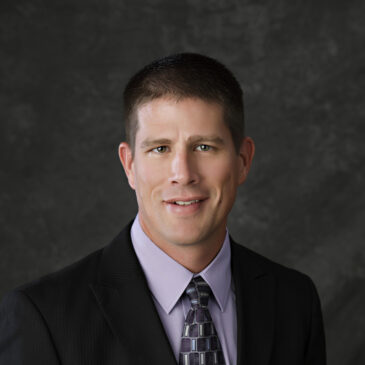 Jeff Veltkamp
Director of Development, MBA, CFRE, CGPA
Jeff is a Certified Fundraising Executive (CFRE) and Certified Gift Planning Associate (CGPA). Jeff has a passion for helping donors make their charitable visions a reality. Jeff is based in Sioux Falls, South Dakota and serves as the Director of Development for the South Dakota Community Foundation. In this role, he assists donors, advisors, nonprofits and communities in understanding how the South Dakota Community Foundation is bringing philanthropy to life for a stronger South Dakota.
Jeff previously worked for the University of Sioux Falls (USF) as the Executive Director of the USF Foundation and played a key role in multimillion-dollar campaigns for endowment, program and building projects. Before returning to his alma mater, Jeff spent six years as a retail manager for Murdoch's Ranch and Home Supply in both Montana and Washington State.
Jeff grew up on a ranch in Montana and looks for any opportunity he can find to get lost in the back country on horseback. Jeff attended the University of Sioux Falls where he was part of the Cross Country and Track programs and graduated with both a Bachelor's and Master's degree in Business Administration.