Community Savings Account Resources
Learning opportunities and administrative forms for your community savings account.

Virtual Networking and Learning Events

Stronger South Dakota Lunch and Learns
Wednesday, September 8th-Expenditure Responsibility & Charitable Purpose
Wednesday, April 7th-Nonprofit Sector Study Overview

Tuesday, March 9th, 2021-CSA Role in Community/Economic Development
Wednesday, February 10th, 2021-State of the Foundation
hosted by SDCF President & CEO Stephanie Judson
Tuesday, January 12th, 2021-Fundraising and Donor Engagement in Uncertain Times
Tuesday, November 10th-Grantmaking Tips, Expenditure Responsibility, and Charitable Purpose Overview
Thursday, October 8th-#SDCFGives Challenge 2020
All events take place at Noon CT/11 a.m. MT

Tuesday, January 11th-Fundraising Events
Tuesday, February 8th -State of the Foundation hosted by President & CEO Stephanie Judson
2021 SDCF Philanthropy Conference
To connect, inform, and inspire individuals who are passionate about investing in their community both now and in the future.
Learn more and register here.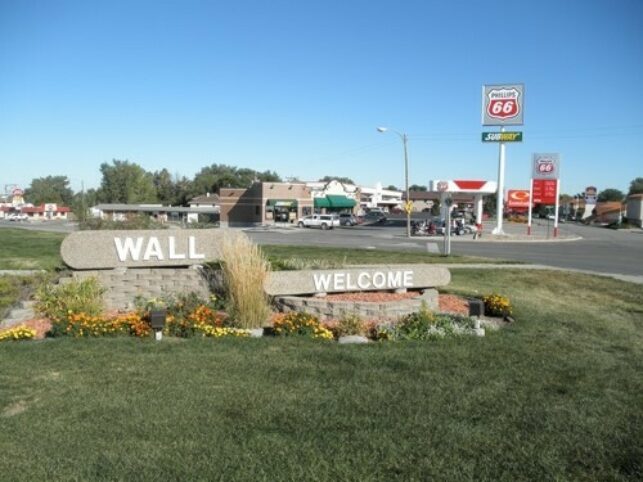 Distribution request forms, grant guidance and example documents

Administrative Resources
For CSA Advisory Councils

Frequently Asked Questions
How does a CSA work?
Every year, we allocate a portion of the total fund for distribution and notify each CSA of the amount available for grants that year. This portion is 4.5% of the fund's average fair market value (FMV) over the last 48 months. The funds are valued at the end of the year, and the new distributable funds are made available to the CSA in January.
Please note, this 4.5% distribution rate does not reflect a guaranteed return or growth of the fund. This is simply the portion of the current fund's value for distribution which we've found to be statistically stable over time. When this amount is distributed, the fund's value will also reflect that expense. Investment returns are not predictable, but the SDCF's distribution policy is aimed at evening out the peaks and valleys in investment returns, providing a steady stream of income to be paid out and growing your fund over time.
CSA advisory councils have the flexibility to determine how much of the available funds should be granted on an annual basis. This allows the council to protect their principal investment during poor economic conditions.
If you have any questions about your CSAs earnings or fair market value, please contact us.
Before you can distribute earnings from your fund, it must meet the following criteria:
The fund must exist for one year before it can be valued, and a fund must be valued to receive annual distributions. However, funds are only valued at the end of the calendar year, once they have reached this one-year minimum. As a result, some funds will take more than one calendar year to reach maturation.
For example, let's take a look at the longest possible waiting period. If a fund were established in January 2020, it would not receive distributions until January 2022. Since it wouldn't be a year old until January 2021, it would miss 2020's year-end valuation by a month. As a result, it would have to wait for year-end 2021 to be valued—a 23-month period.
If you would like to make distributions earlier, you can direct a portion of the initial contributions as "spendable." These spendable contributions will be available immediately.
Before a CSA fund is distributable, the fund must hold a balance of at least $10,000 in principal. No matter the size, we place all CSA funds in the investment pool to generate earnings and growth for your fund. However, earnings do not count towards the $10,000-minimum principal for distribution. In other words, funds are only distributable after $10,000 has been raised in donations and applied to the CSA.
How do we organize our CSA and advisory council?
CSAs typically work to benefit the local community and the region. We encourage you to broaden your mission statement so interested stakeholders know why you are doing what you are doing. We call this a "belief statement."
For example: We believe in the long-term sustainability and growth of 'city/county'. We work toward that goal by providing opportunities to financially support the nonprofit and charitable organizations and causes in 'city/county' for perpetuity.
The SDCF assists you in setting up a website for your CSA. The website includes basic contact information for your CSA, grantmaking guidelines and forms, photos and your logo. The SDCF also encourages you to share board member names and bios. Include why your board members believe the CSA is important to your community.
Each CSA advisory council has the ability to make recommendations for distributions from their funds with the SDCF through their own guidelines and distribution process. The SDCF only requires that grants be distributed to verified non-profit organizations/groups in the service area defined by the CSA. Distributions to unverified organizations must complete the expenditure responsibility process (see below). We do have examples of different grantmaking guidelines that are used by other CSAs. See below or contact your development representative.
The SDCF provides all "back-office" support for South Dakota CSAs. This includes a number of financial services. We provide an annual audit of all funds under management and oversee accounting work. We help distribute quarterly fund statements and IRS receipt letters to each donor. We maintain online access to fund information and provide free websites and website management. We process fund contributions and grant disbursements.
In addition, we provide an annual report and newsletters each year. We can also provide CSA fund reports, answer questions regarding fund statements or spendable funds, and support CSA advisory councils in their fundraising, grant-making, and marketing efforts. We're always happy to visit your community to present to the public or small group. To schedule a meeting with our development team, please contact us.
Please view our "Introduction to Community Savings Accounts" publication. This booklet explains how this fund type works, how to start a new CSA, fundraising and grantmaking tips, and resources for our CSA partners.
In addition, we have a number of examples from other CSAs that we are happy to share with interested communities. Please contact us to let us know what you need.
How do we request distribution of grants from our CSA?
Download a grant distribution request form. (This is also available via FundWeb.) Complete the form and email or mail into the SDCF office. If the organizations/groups referenced in the form are verified 501c3 nonprofit organizations, we will be able to issue the check. If not, you will need to move forward with the expenditure responsibility process.
Expenditure responsibility is a process that allows CSAs to better meet the grantmaking needs in their communities, but also ensures that the SDCF is in compliance with IRS requirements of the Pension Protection Act.
In instances where grant recipients are not verified by the IRS or they do not possess a tax ID number, the CSA will have the applying organization sign a grant acceptance policy.
The CSA will then provide the grant application and signed grant acceptance policy form to our office.
SDCF's compliance team will review the application to ensure charitable purpose is proven. This can take 5-7 days. If there are questions, our team will reach out to your CSA.
If charitable purpose is proven, a grant check will be processed and sent to the address indicated on the grant distribution request form.
Once the grant is complete, a final evaluation and expenditure form will be required in order for the grant recipient to be considered for future funding opportunities.
Step 1: Reach out to your development representative and confirm the organization you would like to grant to is or is not a 501c3 verified nonprofit.
Step 2: If the organization requesting funds is not a verified 501c3 nonprofit per IRS Publication 78, we'll ask the organization/group to complete a Grant Application Form and the Grant Acceptance Policy Form, sign and return them to the SDCF office.
Step 3: Once this information is received by the SDCF and charitable purpose is confirmed, the check will be processed and sent to the recipient listed on the grant distribution request form along with a grant final evaluation and expenditure form. This must be submitted at the completion of the grant/project to prove to SDCF auditors the funds were used for the purpose specified in the grant application.
This form is completed by the Grantee (not the CSA) and we request its completion within two months after the project end date. We appreciate if the CSA will work with its grantees to complete this process, but we are happy to work with anyone that may have questions or concerns.
This will depend on the status of the organization or group to which the distribution is being sent. If their Tax ID number is determined to be verified and in good standing with the IRS, a check may be sent within seven (7) business days.

If the grant recipient's Tax ID number is not verified under Publication 78, the organization requesting the grant funds must utilize the expenditure responsibility process.
The grantee will need to sign the Grant Acceptance Policy before the CSA sends the grant distribution request form and the grantee's grant application into the SDCF office. Once those documents are received, our compliance staff will review the grant for charitable purpose as defined by the IRS. This process can take up to 15 business days. If charitable purpose is proven, the grant check can be distributed.
The submission of a follow-up Final Evaluation & Statement of Expenditures report is required within two (2) months of the conclusion of the grant program/project.
Other
CSAs cannot use the SDCF tax ID for outside grant application. There are often agreements and stipulations in applying for grants that SDCF is not made aware of. This could impact SDCF status with the grantor organization if those agreements were violated.
Questions?

Contact our Development Team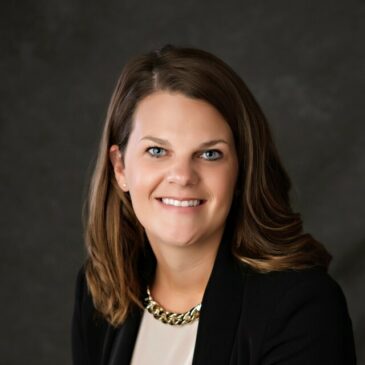 Jamie Farmen
Community Development Coordinator & Marketing Manager
Jamie has been with the South Dakota Community Foundation since 2017. Based in Pierre, she works with the Foundation's Community Savings Accounts by assisting local Advisory Councils in their efforts to create a legacy for their area. She enjoys working with donors, nonprofits and communities in reaching their philanthropic goals. Jamie also manages the Foundation's marketing efforts to increase awareness of its mission across the state.
Jamie grew up near the South Dakota Badlands on her parents' cattle and wheat ranch. She received her bachelor's degree in communications and marketing from the University of Wyoming.
Growing up in a rural area, she understands the importance of community to South Dakota's citizens. Jamie is grateful to contribute to SDCF's mission of bringing philanthropy to life for a stronger South Dakota.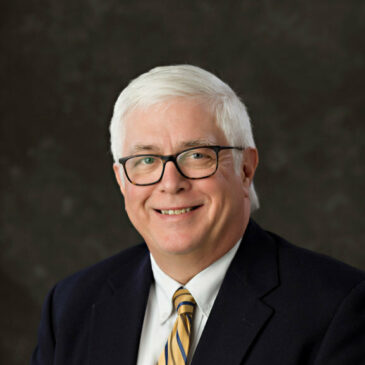 Patrick Gallagher
Community Development Coordinator
In March 2020, Patrick Gallagher joined the South Dakota Community Foundation (SDCF) as Community Development Coordinator for the northeast region of the state. Based in Aberdeen, he works with donors, communities, nonprofits, and financial advisors in understanding how the SDCF strengthens South Dakota, today and for future generations.
Gallagher works directly with SDCF's regional community savings account partners, including the Aberdeen Area Community Foundation (AACF), as well as area nonprofits and individuals. In addition, his work includes a partnership with the Knight Foundation in soliciting grants for their endowment fund benefitting the Aberdeen community.
Pat grew up in Redfield and attended the University of Notre Dame. After college, he lived in the Washington, D.C. area for about 15 years and worked in educational communications and nonprofit public relations. In 1998, he returned to South Dakota to live in Aberdeen. He worked as the Development Officer for the Aberdeen Catholic School System for more than 17 years, where he assisted donors in meeting their goals of supporting the school system through estate gifts, capital gifts, scholarships, and other methods. Prior to coming to SDCF, he served as Resource Development Director for GROW South Dakota for four years, obtaining grants and other funding to support its community development mission.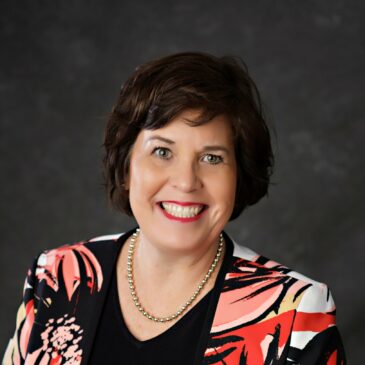 Beth Massa
Regional Director for Foundation Relations, CFRE
Beth Massa joined the South Dakota Community Foundation team in 2015. In her role as Regional Director for Foundation Relations, she is responsible for building, managing and maintaining relationships and events in support of the SDCF's many programs and grant initiatives. Based out of Rapid City, she brings together stakeholders throughout western South Dakota to address issues by implementing local solutions. She enjoys working with donors, professional advisors and nonprofit partners to make charitable visions a reality.
Beth grew up at Fort Meade/Sturgis and graduated from Texas Lutheran University. She is a graduate of Leadership South Dakota and earned the CFRE certification in 2019. Prior to her work with the SDCF, she held leadership positions with Lutheran Social Services of South Dakota, Native American Environmental and the McKie Automotive Group.
In addition to her responsibilities at the Foundation, she is an active community member serving on the Board of Girl Scouts Dakota Horizons, Thrivent Financial Strategy team, serves as Vice President of the SD Chapter of AFP (Association of Fundraising Professionals), South Dakota Nonprofit Network, Rapid City Area Schools Community Advisory Council, and is an advisory member of SD Gives, the statewide giving day for nonprofit organizations.
She and her husband Mark have two grown sons.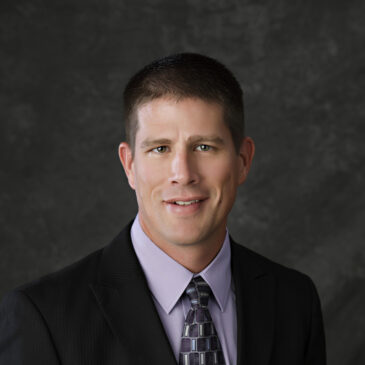 Jeff Veltkamp
Director of Development, MBA, CFRE
Jeff is a Certified Fundraising Executive (CFRE) and serves as the Director of Development for the South Dakota Community Foundation, where he helps donors make their charitable visions a reality. Jeff is based out of Sioux Falls and assists donors, advisors, nonprofits and communities in understanding how the South Dakota Community Foundation is bringing philanthropy to life for a stronger South Dakota.
Jeff previously worked for the University of Sioux Falls as the Executive Director of the USF Foundation and played a key role in multimillion-dollar campaigns for endowment, program and building projects. Before returning to his alma mater, Jeff spent six years as a retail manager for Murdoch's Ranch and Home Supply in both Montana and Washington State.
Jeff grew up on a ranch in Montana and looks for any opportunity he can find to get lost in the back country on horseback. Jeff attended the University of Sioux Falls where he was part of the Cross Country and Track programs and graduated with both a Bachelor's and Master's degree in Business Administration.