Legacy Society
Recognizing those who have made a legacy for South Dakota.

Creating a lasting impact for South Dakota

SDCF Legacy Society
The South Dakota Community Foundation's Legacy Society honors and recognizes those who have made planned gifts to the SDCF. It's our way of thanking our donors now for their efforts to make South Dakota a better place in the future.

"One of the greatest joys in my life has been meeting generosity in the faces of South Dakotans near and far who believe that together we can transform our state…for good."

Stephanie Judson, President and CEO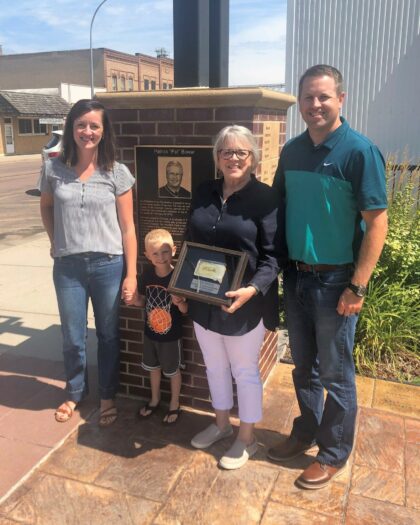 No one knows a community better than those who call it HOME.

Hometown Heroes
Since 1987, the South Dakota Community Foundation has had the privilege to work with generous people wanting to give their neighbors a better place to call HOME. Our Hometown Heroes are a special group of people with a passion for helping communities grow and thrive. They have played a vital role in strengthening the SDCF and the entire state of South Dakota by inspiring others to help improve the lives of others.
Sharlene Hoffman Anderson
C. Douglas & Marlas Balvin
First National Bank
Bankwest
Miles & Lisa Beacom
Beth and Jim Benning
Black Hills Corporation
Patrick* & Catherine Bowar
Bruce & LeeAnn Brandner
Mark & Christine Buche
Doug & Linda Buri
Paul and Muffy* Christen
Lawrence* & Virginia Coss
Dacotah Bank
Earl Davis
John B. Davis
Robert and Emily Entwisle
Jeff and Linda Erickson
Frank Farrar*
Donald & Susanne Feist
Leroy & Charlene Foster
Rod and Glenna* Fouberg
Randall F. Franssens
Michael A. & Mary E. Fuchs
Gary and Connie Grittner
Barry and Marilyn Grossenburg
Wayne Gustafson
V. Wayne & Gwynn Hansen
Duane and Barbara Harms
Jim & Jane Harrenga
Jim and Nini Hart
Charles and Kathryn Hart
Marcia and Blake Hoffman
Boyd and Dody Hopkins
Marilyn Hoyt
Scott and Julia Jones
Richard Joy
Elmer Karl
Dan and Arlene Kirby
Jerry & Karen Kroetch
Maree Larson
Margaret Lehr
Deanna Lien
Jim & Vicki Lust
Gary and Deb McKellips
Jerry & Sandra Mencke
James Mollison
Donald Naddy*
DeMaris Nesheim
Ronald & Linda Olinger
Tom and Michele Olsen
Sherman and Kimiko Petersen
John and Penny Porter
John and Jane Rasmussen
Hugh Schilling*
Terry and Nancy Schiltz
Nathan & Julie Schwandt
Norbert and Jane Sebade
Paul* & Ann Sigelman
Darrell Simmons
Bertha Turnquist
Vic and Ethelyn Uttke
Robert & Frances Wheeler*
Curt & Susan Wischmeier
Gerald & Anita Wisner
John Zilverberg*
Honoring two South Dakota families

Christen-Larson Heritage Circle
Paul and Muffy Christen
The Christen-Larson Heritage Circle honors two very important families in the evolution and continued growth of the South Dakota Community Foundation. Paul and the late Muffy Christen championed growth and sustainability in the communities in which they owned and operated banks.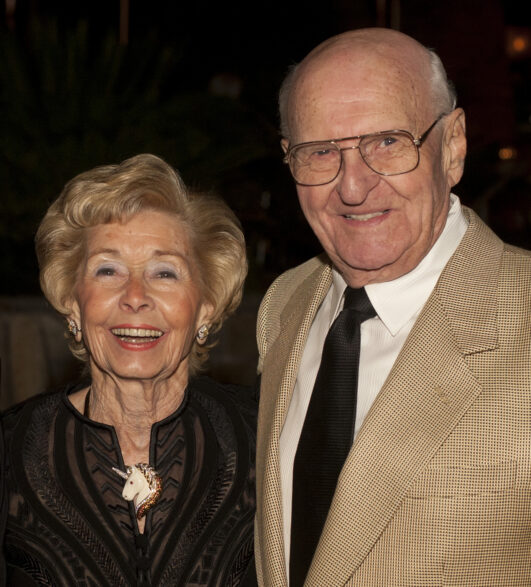 Dale and Pat Larson
Dale Larson and his late wife, Pat have quietly supported some of South Dakota's greatest philanthropic endeavors for decades. Both couples have instilled the spirit of generosity in their daughters to continue to support charitable organizations and programs that help meet basic human needs such as food, clothing, shelter and education.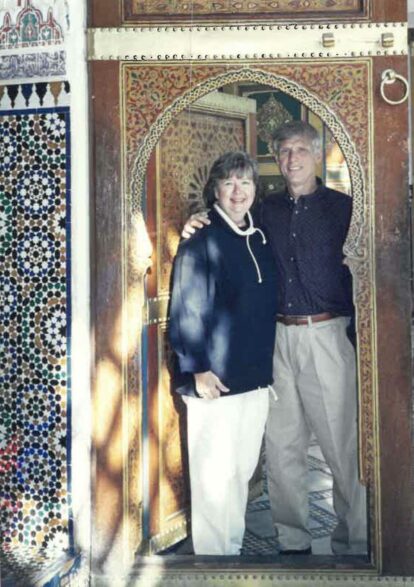 Loren J. Ammann*
Avera Health
Dr. Reuben & Marlowe* Bareis
Dennis & Linda Batteen
Miles & Lisa Beacom
Boys & Girls Club of Brookings
Paul & Muffy* Christen
Coeur Wharf Resources
Lawrence* & Virginia Coss
Jeff & Linda Erickson
Donald & Suzanne Feist
Paul & Mayme Green Foundation
Gary & Connie Grittner
Marilyn Hoyt
Scott & Julia Jones
Mansour Karim*
Ralph* & Helen Kranz
Dale & Patricia* Larson
Bruce* & Deanna Lien
John* & Linda Lillibridge
Tom* & Dr. Cynthia Lillibridge
Gary & Deb McKellips
Harvey E. & Mary Lou Mills*
Donald Naddy*
DeMaris Nesheim
Nordby Family
Rebecca Christen Pohlad
Kathryn Christen Mitchell Ramstad
Charles & Lois Ann Rose
T. Denny Sanford
Sanford Health
Hugh Schilling*
SD Hall of Fame
Ed & Peg Seljeskog
Robert Smetana Living Trust
Dimitrios Smyrnios
Bob & Lori Sutton
Torness Family
WINGS Foundation
Gerald & Anita Wisner*
John Zilverberg*
Professional advisors playing a key role in philanthropy

Key Club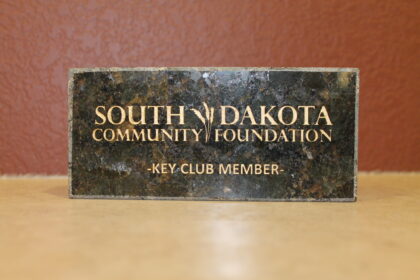 Professional advisors play a key role in the special stories that make up the South Dakota Community Foundation. These advisors have earned the trust of donors writing their stories to be told today and many years from now. These SDCF Key Club advisors continue to inspire their clients to explore ways to improve the lives of their neighbors in our state.
Scott Abdallah
Evan Anema
Doug Austin
Laurie Bauer
Mike Braley
Jennifer Bunkers
Ken Cotton
Justin DiBona
Jane Farrell
Gary Fenenga
Rodney Freeman, Jr.
Robert Frieberg
Dana Frohling
Mandy Gaikowski
G. Todd Garry
Jay Gelhaus
Lon Gelhaus
Pat Goetzinger
Steve Gohn
Brad Grossenburg
Jonathan Guenthner
Jack Gunvordahl
Jim Haar
Steve Hein
Rich Hinseth
Curt Jensen
Don Kainz
McLean Thompson Kerver
Andrew Knutson
Sarah Richardson Larson
Chad Locken
Aron Martz
Jonathan McCoy
Mike McGill
Ross Menke
Barb Miller
Karen Miller
John Mitchell
Trudy Morgan
Bob Morris
Kim Mortenson
Will Mortenson
Stanley Nase
Gordon Nielsen
Eric Nies
Lester Nies
Heath Oberloh
Scott Odenbach
Michael Ortner
Jeff Partridge
Shane Penfield
Don E. Peterson
Scott Peterson
Steve Pietila
Richard Pluimer
Mike Porter
John Raforth
Greg Rediger
Carlyle Richards
Chuck Riter
Rob Ronayne
Tona Rozum
Tom Sannes
Steven Schaeffer
Marli Schippers
John Schwan
Craig Smith
Kurt Solay
Emily Sovell
Darwin Sprik
Dale Strasser
Herb Sundall
Jack Theeler
Bobbi Thury
Jay Tolsma
Jayna Voss
James Walti
Gary Ward
Jerry Wattier
Lois Wiarda
Todd Wilkinson
Ron Volesky

What will your legacy be?
The South Dakota Community Foundation's Legacy Society honors and recognizes those who have made planned gifts to the SDCF. It's our way of thanking our donors now for their efforts to make South Dakota a better place in the future.
Being a SDCF Legacy Society member connects you with other like-minded donors who are interested in improving South Dakota. We hold events throughout the state each year to build relationships, celebrate philanthropy, and thank you for your support of South Dakota nonprofits and the SDCF.
Planned gifts can take many different shapes. The SDCF can help you:
Include a donation in your will or trust
Designate a donation through a life insurance policy, IRA or retirement plan
Select family members and advisors to stay involved with gifts and grants
As always, giving through the SDCF also reduces the work you have to do to set up and maintain a fund. It may also help the funds more easily transfer from a person's estate to the charity after their death. Taking steps to make a planned gift now also has tax advantages.