Hansen Scholarships: Creating Opportunity for Achievement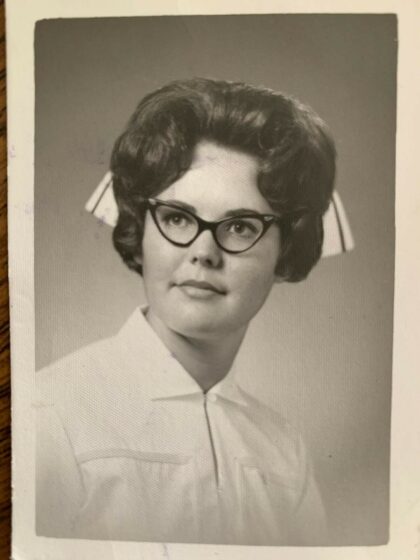 SDCF is honored to work with families as they memorialize their loved ones through scholarship funds. We have the privilege of sharing the stories of individuals who cared deeply for their community and state. Because of their generosity, more than 300 scholarship funds have been established at SDCF, allowing many South Dakotans to fulfill their dreams of a higher education. The Hansen Scholarship Funds honor four individuals.
Honoring a Sister
Cecile Marie Hansen graduated from Philip High School in 1961 and went on to attend Sioux Valley Nursing School in Sioux Falls. She earned her RN degree in 1964, moved to Denver and began working at the University of Colorado Medical Center. She eventually moved to the San Francisco area, continued her nursing career, and earned a B. A. degree in English from California State University at Sonoma.
Her brother Wayne Hansen remembers her as a dedicated nurse with vibrant energy and an outgoing personality. She enjoyed the challenges of nursing until cancer cut her career and life short in November 1991. Wayne and his wife, Gwynn, wanted to memorialize her life and career in the healthcare field by establishing the Cecile Marie Hansen Scholarship.
Their hope was to encourage other young people in western South Dakota to enter the honorable field of nursing. The scholarship was initially intended to support students from Philip High School but was recently expanded to include students from the Kadoka, Midland and Wall areas pursuing a RN or LPN degree.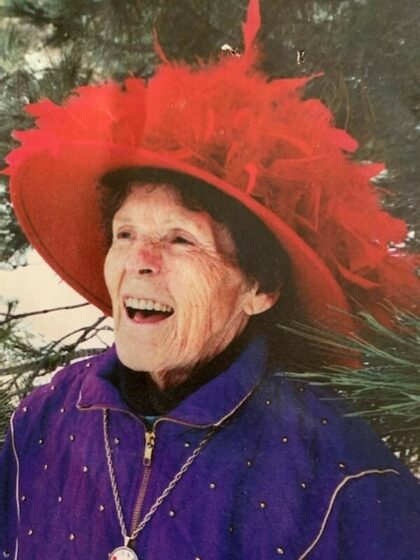 A Mother's Legacy
With parents as pioneers arriving in South Dakota in 1908 and homesteading near Grindstone, Vivian Hansen grew up in the Philip area and graduated from Philip High School in 1937. She was a loving and busy mother of ten children, all of whom graduated from Philip High School.
In addition to raising her children, she took extension and correspondence courses and attended summer school at Black Hills State College (BHSC–now University) in Spearfish. As soon as she had enough credits, she started teaching at country schools while continuing her education. She earned her Bachelor of Education degree from BHSC in 1964 and Master of Education degree in 1972.
Throughout her professional career she taught for 23 years in Kadoka and Belvidere, 15 of those years in Special Education (her favorite), working with kids who had special needs. The Vivian Hansen Scholarship is intended to help Philip High School graduates who plan to become teachers, with preference given to those going into Special Education.
Impactful Teachers
The Murphy/Hauk scholarship was established to help students who choose to go to Vocational School, addressing the workforce needs for more plumbers, electricians, welders and other skilled tradespeople. Agriculture teacher Francis Murphy, "Murph," was Wayne's favorite teacher as well as FFA coordinator at Philip High School. Doug Hauk succeeded Murph and was also a favorite of the agricultural students and FFA members.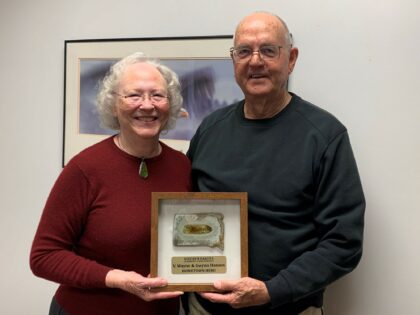 Partnering with SDCF
Beginning in 1997, the Hansens coordinated with the Philip High School Counselor, Marcia West, who would select recipients of the scholarships. They sent the tuition money directly to her to administer. Eventually, the couple built a surplus, which was deposited into a non-interest-bearing account. Through their work with Philip High School, they were made aware of SDCF and its services.
In 2018, they established the three scholarships with SDCF, which make up the Hansen Scholarship Fund. They are appreciative of the ability to commingle their funds for investment purposes to provide scholarships. SDCF staff works closely with the guidance counselor at Haakon County Schools to distribute scholarships according to the donor's wishes.
Over the years, the Hansen Scholarship funds have distributed over 120 scholarships to students in the Philip, Midland, Kadoka and Wall areas. Philip High School Counselor Pam DeJong has overseen the application process for the Hansens for the past 18 years.
"Their generosity has eased the financial burden for many students, allowing them to achieve their post-secondary and career goals," says DeJong. "Many of these students are choosing to return to the area following college and are using their education to strengthen our rural communities."
Learn how you or your local school can partner with SDCF through scholarship funds.