Jim and Sarah DeWitt: A Joy to Give

Most funds held with SDCF are permanently endowed. In recent years, SDCF has received requests asking for a nonpermanent option. To meet the needs of donors, SDCF added a more flexible option that allows donors to spend down funds during their lifetime. The DeWitts recently partnered with SDCF to take advantage of this option.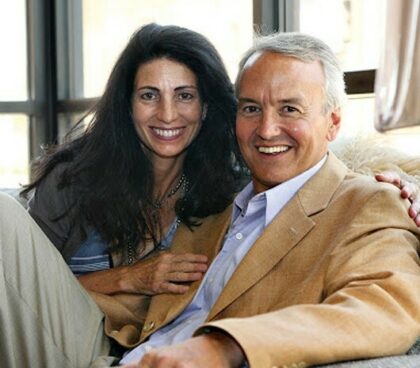 "It's important to us that the organizations we help include us as part of their family or mission. We want to go deeper than just writing out a check. It is our desire to give of our time and talents as well as engage with other like-minded donors and the people they serve. This type of partnership makes philanthropy both a joy and rewarding. We are much closer to seeing the impact our giving has on the lives of others," stated the DeWitts.
A nonpermanent donor advised fund through SDCF allows the DeWitts to direct their giving when they feel the timing is right. They have a goal to give the entire fund balance away while they are still alive. This reflects their desire to witness the impact of their gifts, allowing them to be a little more specific with their giving, which gives them great satisfaction as they remember how hard it was to earn each dollar.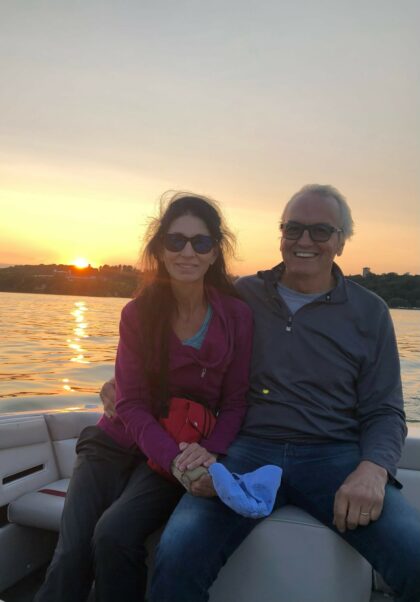 Jim and Sarah DeWitt are lifelong residents of Sioux Falls, South Dakota. They met in high school when Sarah asked Jim to the Spinster Dance (girls ask guys), and they've been together ever since. Jim, a West Point graduate, recalls staying in touch with Sarah through letters and visits back to Sioux Falls whenever he was on leave. "I asked her to the West Point Graduation Dance, and we were married within a year," says Jim.
The DeWitts are known throughout the country for their successful business, DeWitt Designs Showroom + Studio; however, their impact on South Dakota goes far beyond their business. Their passion for giving of their time, talents and resources is what truly brings them joy. The DeWitts say, "We both find philanthropy a joy to engage in. Helping the mentally ill and supporting Christian growth and renewal have been our focus. Within those areas of focus, we concentrate our giving toward the creation of spaces that provide opportunities for reflection, renewal and community. We have been blessed through these experiences, and now we can give back."
The DeWitts are crafting their legacy through charitable investments but remain mindful of the significant tax benefits of giving through SDCF for their type of business. "Our business fluctuates. As such, we can give more to our fund at SDCF during good years and avoid a sudden spike in taxes. This benefits us all," they said. "Plus, we find it a great joy to be part of a larger group of South Dakotans that have come together for the benefit of South Dakota interests."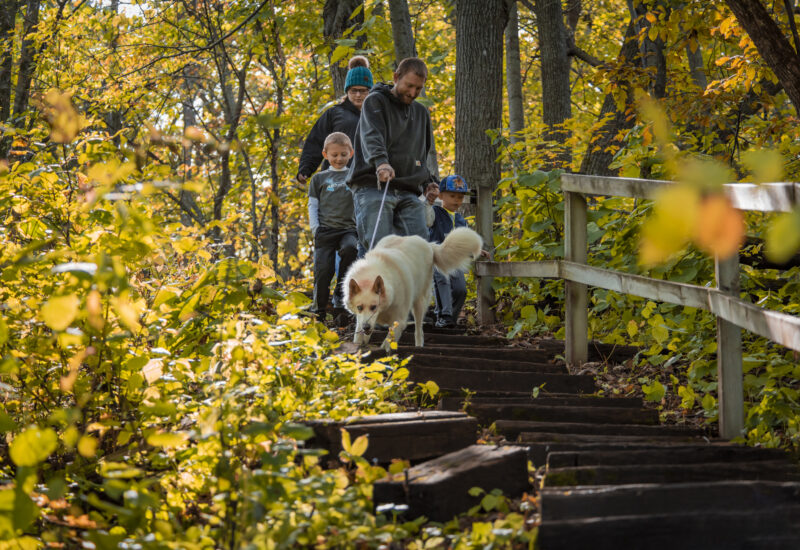 Nonpermanent Charitable Funds
To learn more about SDCF's nonpermanent fund option, please contact us at 800-888-1842.
Learn more here.