Helping Generations Thrive with the Miller Area Foundation

The Miller Area Foundation (MAF) was established in 1994 when Jim and Nini Hart, owners of the Hand County State Bank, made an initial contribution of $125,000 through the South Dakota Community Foundation (SDCF).
"The people of Miller are just great people, and so Nini and I decided to start the Miller Area Foundation," shared Jim.
Jim's involvement with SDCF is long standing. He received a phone call from Governor George S. Mickelson who invited him to Pierre; and once their meeting in the state's capital ended, the creation of SDCF was ignited. From the very first meeting, Jim has been there.
The Harts have both served on the SDCF Board of Directors in different capacities throughout the years–Jim serving 21 years to date, and Nini serving for nine. Their deep involvement with SDCF, and their love for their hometown of Miller, inspired the Harts to help create MAF.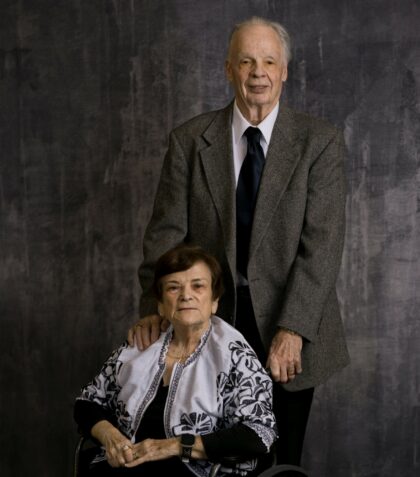 Jim considers Miller his lifelong home, living there since he was two and raising his children there. Nini, a fourth-generation Californian, didn't think twice about following Jim to the small South Dakota community and wasted no time getting involved.
Because of many generous donors throughout the years, the success of MAF is made possible. To date, MAF has been able to distribute over $618,000 in grants to support basic needs and enhance the quality of life within the community.
"It's a great accomplishment for a small community–not only as donors, but as doers and door openers," said Nini, who sits as a current MAF board member.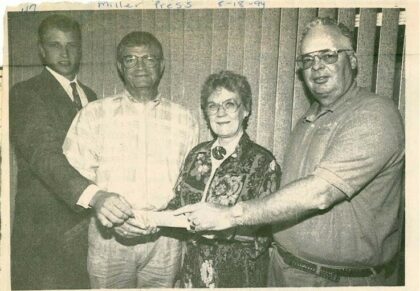 "Without our Miller Area Foundation, there are many things in our town that wouldn't have been able to happen," shared Tiffany Hofer, MAF Advisory Council member.
Tiffany began serving on the MAF board as a community member and local business owner. Now, her involvement has grown to serving a leadership role.
"The Miller Area Foundation is something I've always wanted to be involved in," shared Tiffany. "It's the only thing I can think of thus far that I've been a part of that has had the ability to touch everyone's life. Whether they are young or old, we can help them all."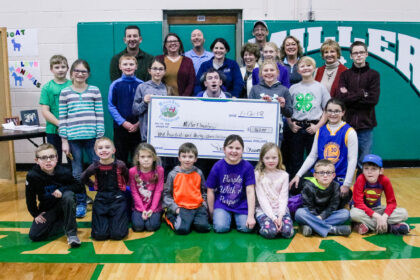 Dawn Joy, the current MAF Advisory Council Chairperson, joined the board in 2008. At the time, she was familiar with the organization through family involvement and donations. Now, she has served with MAF for 15 years–13 of which she has sat as Chairperson. In her position, Dawn focuses on educating others about MAF's impact, as well as encouraging donations to the foundation's fund no matter the size.
"We had a gentleman who would donate five dollars every January, and although that may look like a small amount, it continues to give and continues to benefit the community," shared Dawn.
The MAF is one of 84 community savings accounts (CSA) housed at the SDCF that steadily grows year over year to support nonprofits in the Miller area. Since 1994, MAF's CSA has grown to hold assets of over one million dollars.
As members of the MAF Advisory Council, both Tiffany and Dawn advocate for CSAs when talking with other communities across the state. The power CSAs through SDCF have in helping small communities grow for years to come is tremendous and an everlasting impact that can affect generations of community members.