Madison Central School Educational Foundation: Organizing and Expanding Educational Opportunities

The Madison Central School Educational Foundation (MCSEF)–based in Madison, South Dakota–began when the school district received a sum of money from the estate of Evelyn Krueger Jones. Superintendent John Sweet wanted an educational foundation to administer the Jones scholar­ship and find additional ways to promote, enhance and enable education and enrichment opportunities.
"The organization began because Madison Central High received a donation from a past alumnus, and there really wasn't a vehicle to accept donations at that time in the school district," said Jennifer Gross, chairperson of MCSEF.
Originally named the Lake Central School Educational Founda­tion, Inc., the Foundation was renamed the Madison Central School Educational Foundation, Inc. in 2001. The Foundation became a 501(c)(3) organization in 2006 and expanded to offer grants to teachers for professional development. These grants gave teachers the ability to innovate their classrooms with funds for equipment, subscriptions, and field trips that exceed the school's budget.
"As well as scholarship opportunities, we have innovative and educational opportunity funds for our teachers and staff, and we help teachers attend conferences," added Renae Prostrollo, Executive Director of MCSEF.
MCSEF joined the South Dakota Community Foundation (SDCF) in 2010 to help grow its funds to make a bigger impact. Renae believes it is the best decision the board of directors has ever made.

"Before we joined the South Dakota Community Foundation, we were simply existing. We were a board of volunteers that met quarterly to manage the funds of one single donation," shared Renae.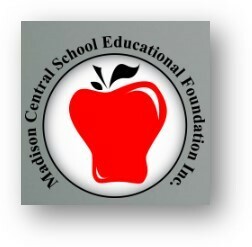 Since joining SDCF, the MCSEF is now funded at nearly three-quarters of a million dollars. Renae appreciates that this partnership has allowed MCSEF to share its mission with potential donors. They are passionate about fostering the potential of students as well as teachers in the Madison school district.
As a volunteer-based board of directors, MCSEF was overwhelmed by the money management side of operating a foundation. Their partnership with SDCF helps them feel secure in knowing that funds are being managed in the best way possible. The partnership has also helped them ease any potential new donor's mind that a charitable gift will be managed responsibly and make the most impact. Now when a donor gives a charitable gift, it can continue to grow indefinitely instead of running out after so many scholarships are offered. This has helped them make a huge impact on the lives of students in the Madison community.