Chad Locken – Facilitating the Impact Charitable Giving Can Have Locally

Chad Locken, an attorney in Aberdeen, South Dakota, and native of neighboring Groton, has a strong connection to his small-town roots. After completing law school, he and his wife returned to the Aberdeen area where he began practicing law, and he and his family settled in Groton. In his practice, Chad specializes in estate planning, wills, and business law.
"I believe in rural America; and in that small town upbringing, you learn to take care of each other."
This belief and connection to community help guide him in advising his clients to include charitable giving in their estate planning. Chad is also a Key Club Member of the South Dakota Community Foundation (SDCF). This partnership has allowed him to open doors to the many ways his clients can ensure their donations make a difference for what they care about.
"When you give to the South Dakota Community Foundation, you're giving to an organization that is based in South Dakota and is helping South Dakotans."
Chad is a strong advocate for charitable giving, and he feels that it is an important option to share with clients of any age when discussing estate planning. Many of his younger clients have planned charitable giving, he helps them navigate the intricacies of planning when they may have more unknowns in establishing an estate plan than older clients.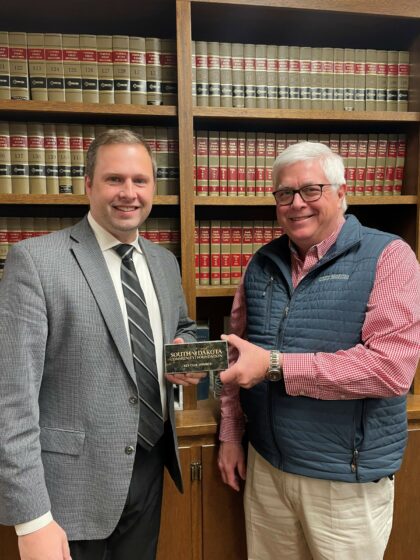 This is why Chad loves guiding his clients to SDCF. "With many options for establishing a charitable fund, a client can be specific or broad-based when planning their giving. Donors can benefit a town, nonprofit or field of interest such as education through endowments with SDCF. It's a simple starting point and is enough to get the ball rolling.
"People want to leave a legacy," states Chad. He knows from personal experience how special that can be. His parents helped fund the local swimming pool in Groton. When he takes his kids there during the summer, they can see a plaque acknowledging their grandparents' gift. This brings Chad's passion for supporting neighbors and communities and the power of philanthropy in South Dakota full circle – back home.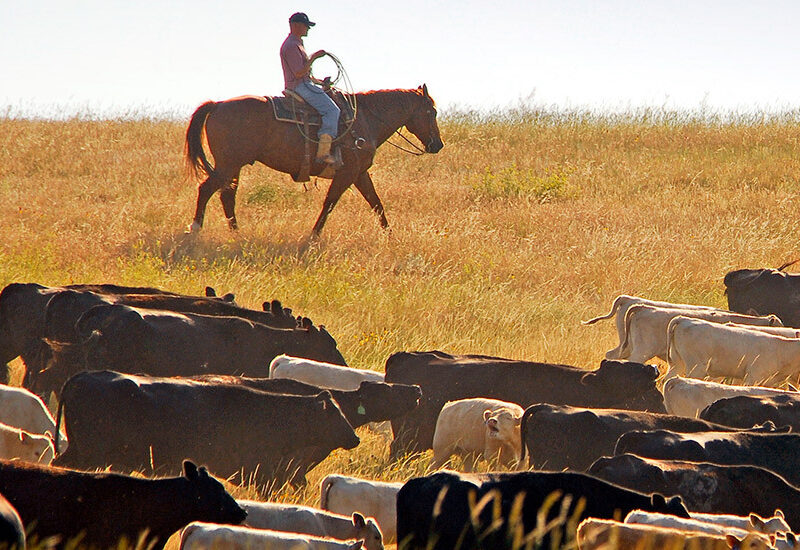 Chad Locken-podcast episode
Listen to Chad's story at his episode in our 35th anniversary podcast series
Click here.