Leadership South Dakota: Building the Next Generation of South Dakota Leaders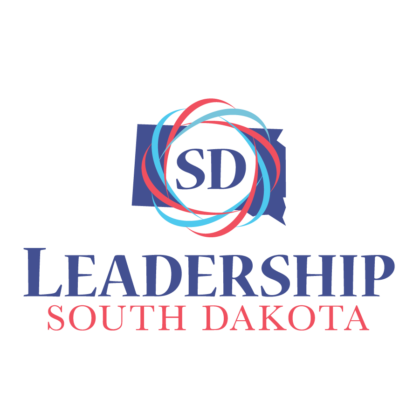 SDCF works with many individuals and organizations to create designated funds benefiting specific charitable organizations selected by the donors. With a designated fund, the donor can support organizations that are important to them for generations. Through this fund type, SDCF has partnered with Leadership South Dakota. With generous gifts from board members, alumni and supporters, Leadership South Dakota now has an endowment fund to support their mission for years to come.
The future success of South Dakota depends on developing homegrown leaders, passionate and diverse citizens from every corner of the state. Leadership South Dakota's mission is to attract engaged citizens from across the state, then provide them with the background, unique experiences and insights necessary to assume leadership positions at the community, state and national levels.
The mission of SDCF and Leadership South Dakota are aligned. Both have an end goal of a "Stronger South Dakota."
Leadership South Dakota has partnered with SDCF since its origin in 2014. With an idea and a dream, program founders Rick and Valerie Melmer knew they needed a statewide partner to launch a leadership program for South Dakota. According to Rick Melmer, director of Leadership South Dakota, "Without the support of SDCF, Leadership South Dakota would not be where it is today." With approximately 40 participants each year, Leadership South Dakota takes outstanding individuals in the state and molds them into leaders for the next generation.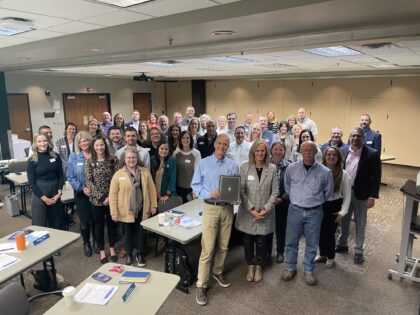 Reflecting, Melmer commented, "Thankfully, SDCF chose to support Leadership South Dakota in two key areas."
First, SDCF agreed to be a formal partner with Leadership South Dakota – providing the Melmers with the ability to reference this partnership when visiting prospective donors.
Second, SDCF encouraged Leadership South Dakota to apply for start-up funds from SDCF as well as the Bush Foundation. As a result of this partnership, Leadership South Dakota was able to secure $275,000 to help fund the program start-up. Without those critical funds, Melmer concluded, "Leadership South Dakota would not have been able to create a logo, website and fund basic staff needs to get started."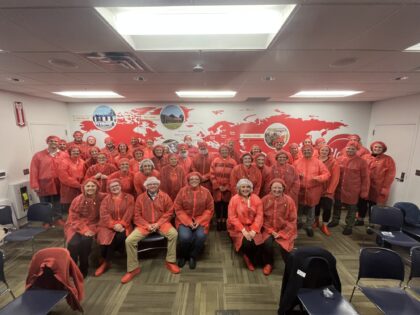 From its beginning, Leadership South Dakota has recognized SDCF as a "Founding Sponsor" and the program will be forever grateful for SDCF's early support. Fast forward to today, the Leadership South Dakota program is now a verified nonprofit organization with a permanent designated fund through SDCF. In December 2022, Leadership South Dakota met their challenge from SDCF to raise $80,000 for a match of $20,000 into their newly created designated fund.
"The hope is that the Leadership South Dakota program will be in place for many years to come," Melmer stated. "A strong endowment will provide ongoing scholarship funding for class members who are attending from underserved areas or class members who represent organizations who cannot afford the tuition for the program. We never want financial constraints to be a barrier to participation in Leadership South Dakota."
Melmer states, "The program's success today is a direct result of the support we received from SDCF!"

Learn how to create a long-term funding source for your nonprofit here.