Honoring Community with the Gene Abdallah Scholarship Fund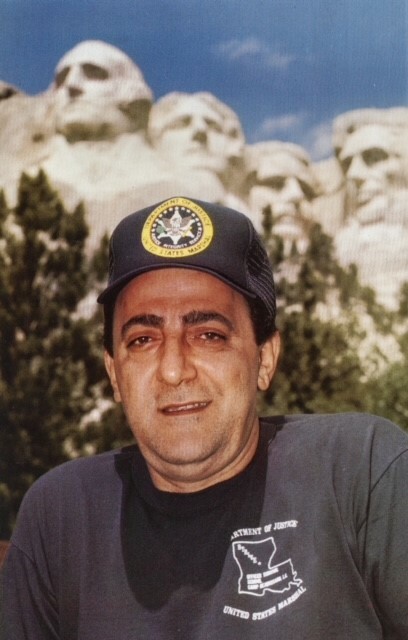 In his lifetime, Gene Abdallah (1936-2019) dedicated himself through and through to community service. For nearly 50 years, Gene served the public in multiple branches of government and nearly all branches of law enforcement, from the federal level to a state and local level.
Today, Gene's dedication to giving back and honoring his community continues on even after his passing.
In 2019, The Gene Abdallah Scholarship Fund was established through the South Dakota Community Foundation (SDCF) to provide financial support to students interested in pursuing a career in law enforcement.
"When my dad passed, in lieu of sending flowers we asked people to donate to a law enforcement scholarship fund in my dad's name," explained Gene's son Scott Abdallah, the managing partner of Johnson, Janklow & Abdallah, LLP. "We didn't know what to expect but the outpouring of support was amazing, and we received donations from all over the state."
After the funeral, Scott and his family partnered with SDCF to officially establish the Gene Abdallah Scholarship Fund.
Jeff Veltkamp, SDCF Director of Development, sat down with Scott to talk about his passion for supporting law enforcement and his establishment of the Gene Abdallah Scholarship Fund in honor of his father.
"We have been so thankful for the support and guidance [SDCF] has provided us over the last four years. This scholarship fund has grown beyond our wildest dreams, and we owe a big debt of gratitude to [SDCF]" said Scott.
He continued to explain that working with the SDCF has taken the scholarship to a new level, making it easy for people to donate and support law enforcement. Scott's vision is to see this fund help as many people as possible pursue a career in law enforcement who may otherwise not have had the means to ever receive higher education. This investment in a career in law enforcement in turn helps the community as a whole become a safer place.
Another event that continues in Gene's honor is the Annual Law Enforcement Appreciation Dinner and Children's Charity Fundraiser in Sioux Falls, which is in its 42nd year. The Law Enforcement Appreciation Dinner was founded 42 years ago by Gene as a way for local business and community leaders to come together and honor law enforcement officers throughout South Dakota. Today, Scott co-chairs the event, carrying the torch his father lit so-to-speak.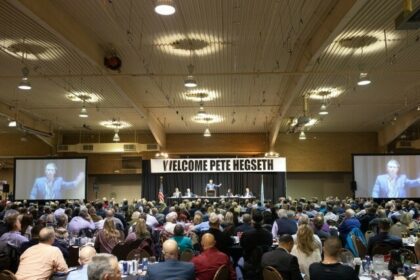 "Quite frankly, this is the largest event of its kind in the nation; there isn't anything else quite like it out there," said Scott.
The event has raised millions of dollars for children's charities in the name of law enforcement in addition to the awareness it brings to the profession. Each year at the dinner, one law enforcement officer receives the William J. Janklow Law Enforcement Officer of the Year Award.
"This event is a reflection of how much our community loves law enforcement, and it makes me proud to live in this state," shared Scott.
To learn more about the Gene Abdallah Scholarship Fund click here.
To learn more about the Law Enforcement Appreciation Dinner and Children's Charity Fundraiser click here.