Seven Sioux Falls nonprofits recently received grant checks totaling $425,535 from the South Dakota Community Foundation's (SDCF) Beyond Idea Grant (BIG) and South Dakota Fund grant programs. Grant programs from SDCF support nonprofits across South Dakota with program and project related funding through the South Dakota Fund grant program and for community-based problem solving through the BIG program. The BIG program is offered in partnership with the Bush Foundation. In 2022, SDCF awarded nearly $1.2 million from BIG and over $650,000 from the South Dakota Fund grant program. Both grant programs award funding through a competitive application process.
"Nonprofit organizations provide important services in our communities, and these awards support organizations meeting unique needs across the region," said Ginger Niemann, SDCF Senior Program Officer. "SDCF is proud to support each of these nonprofits as they continue and expand upon their important work."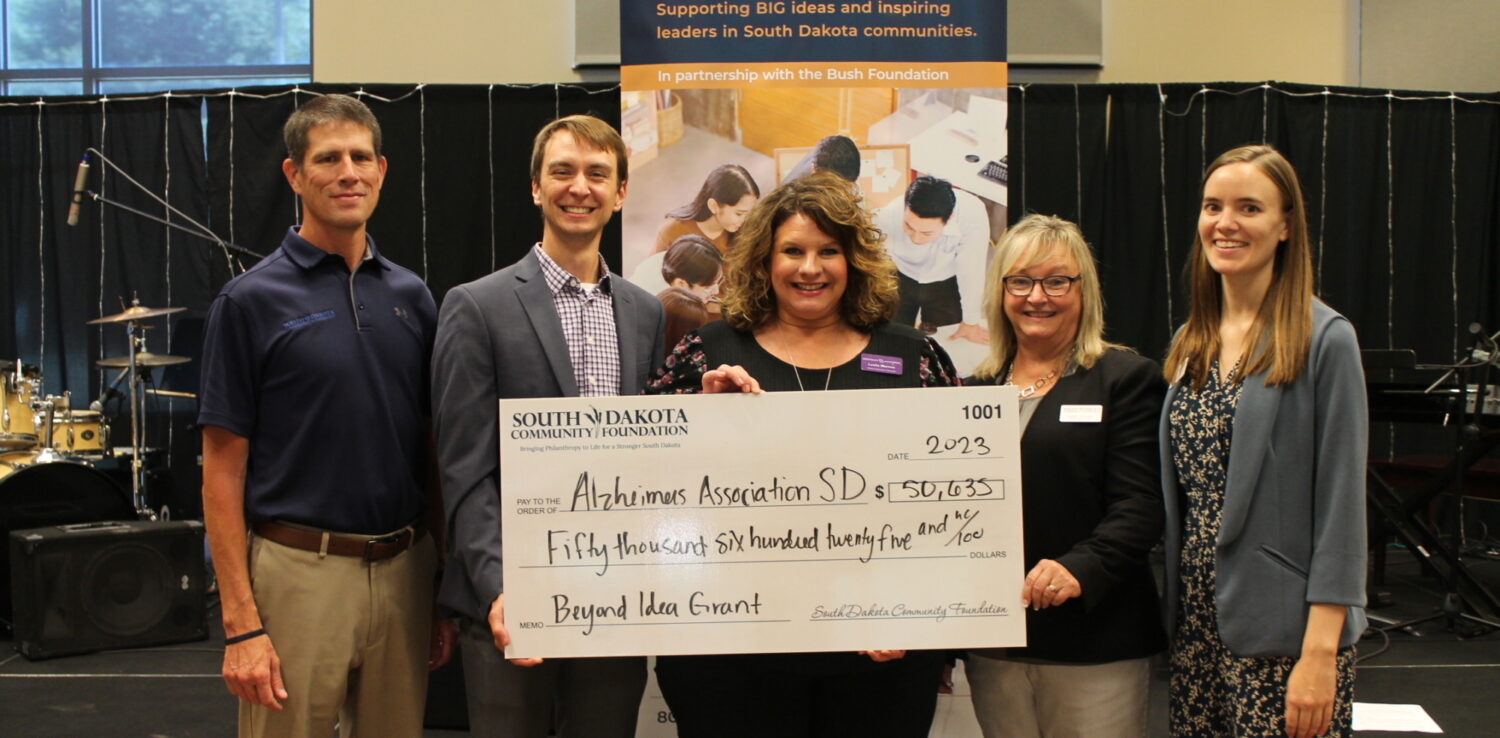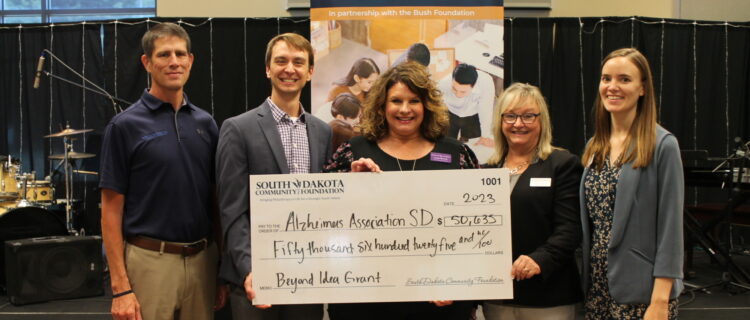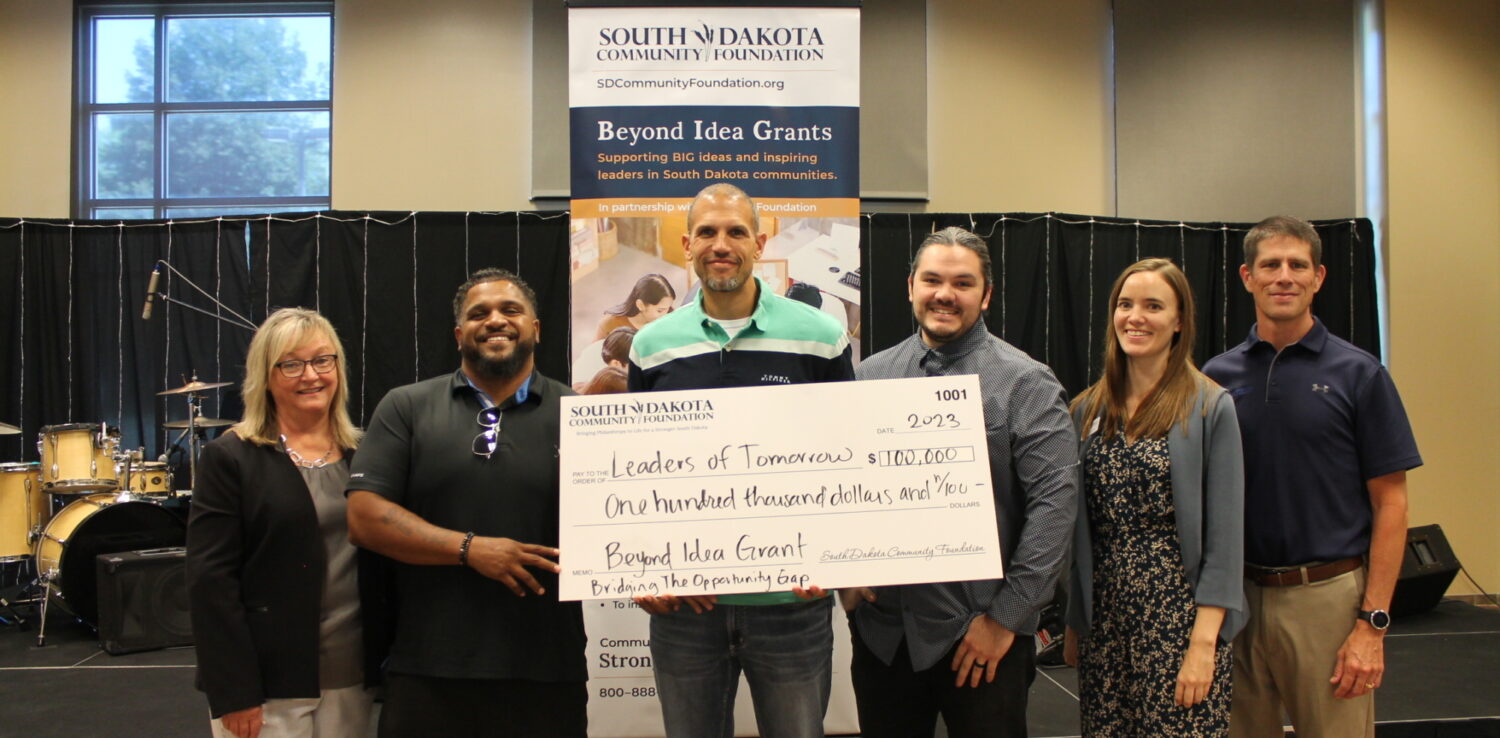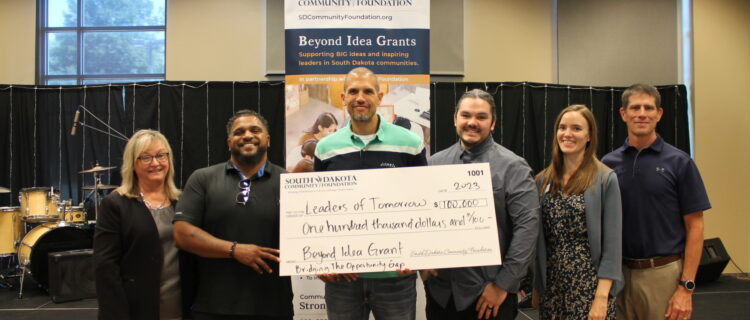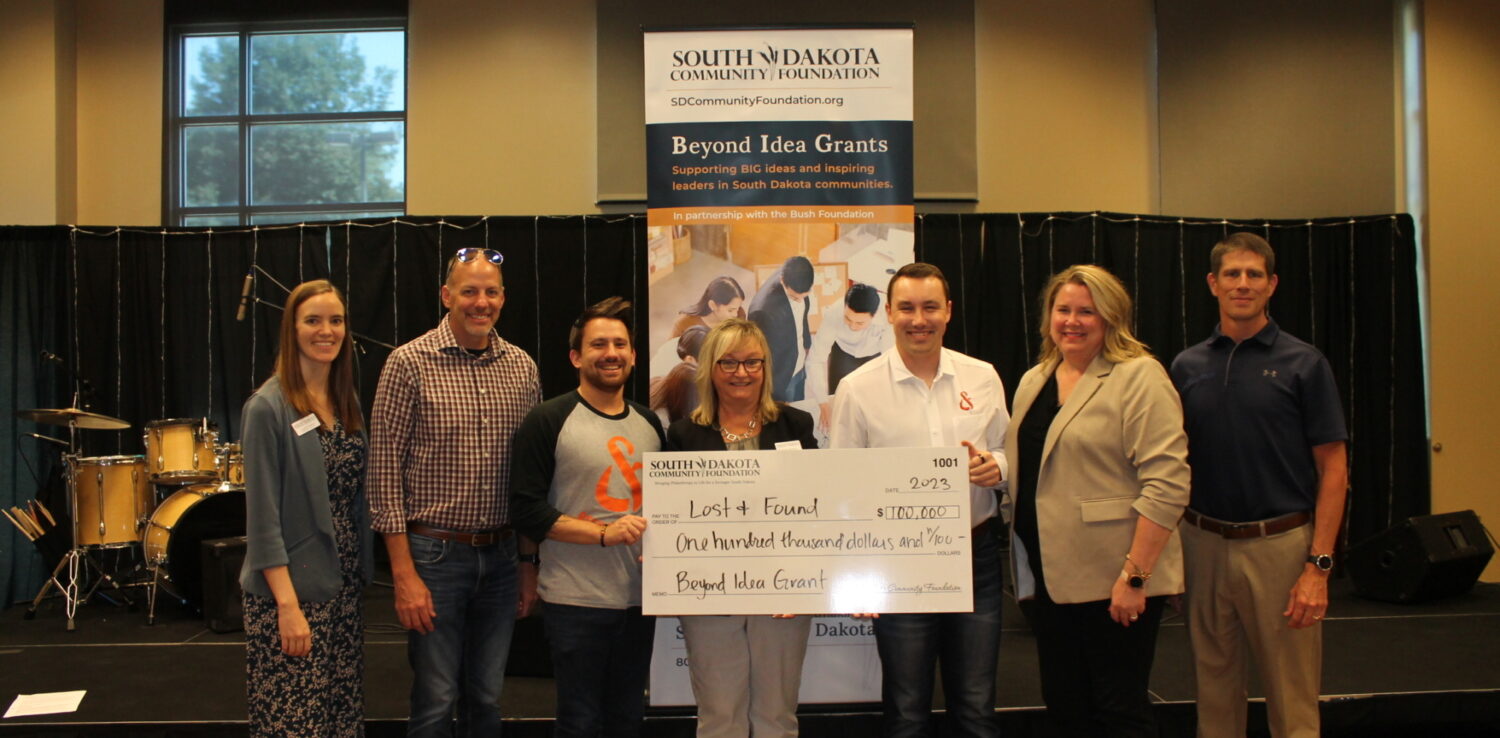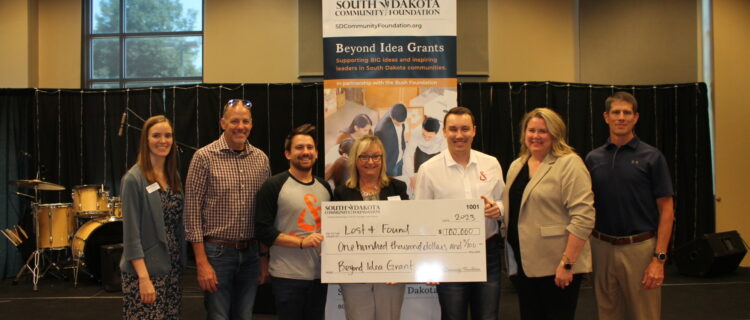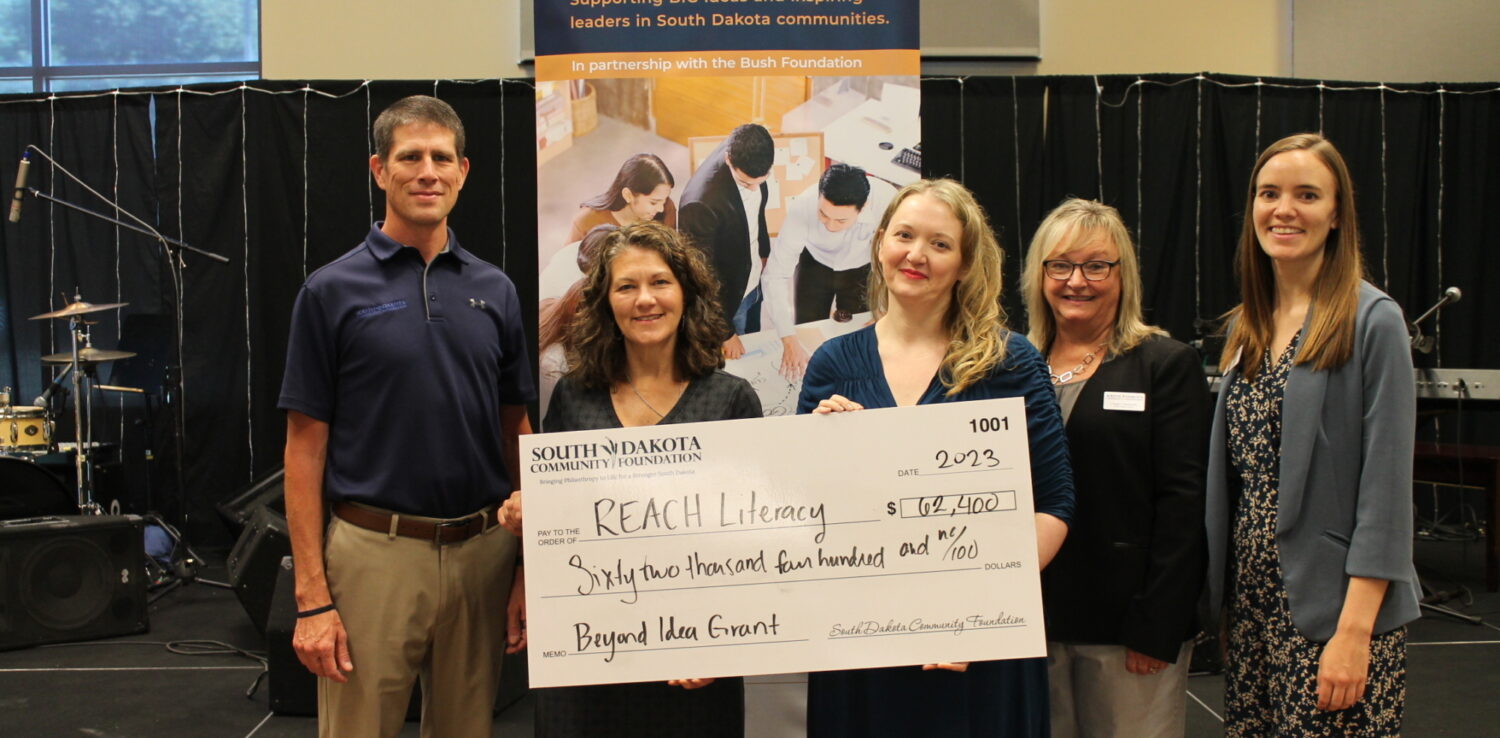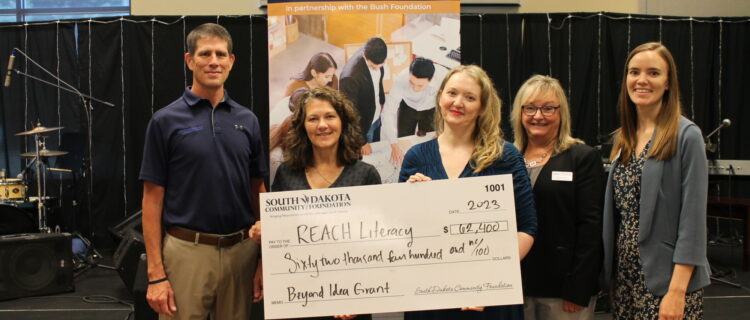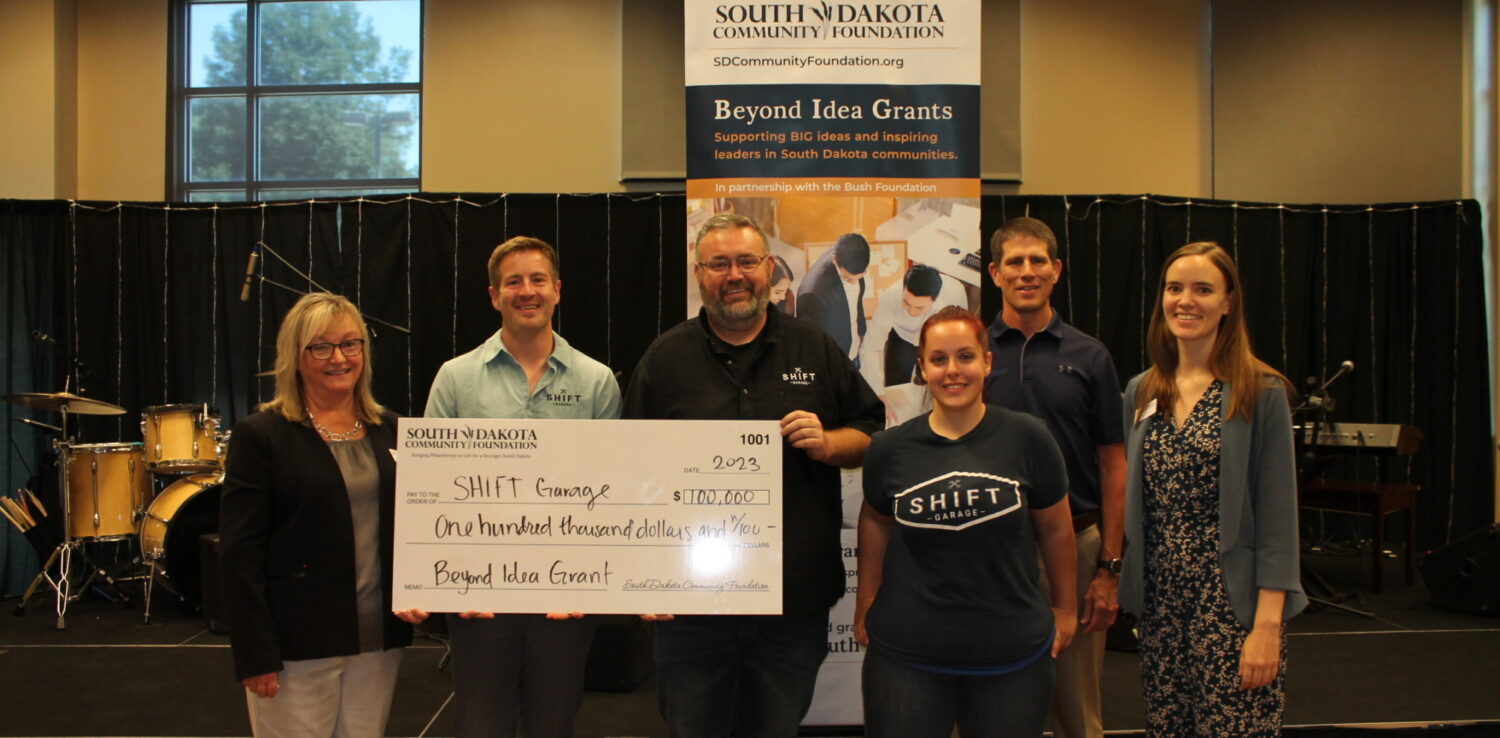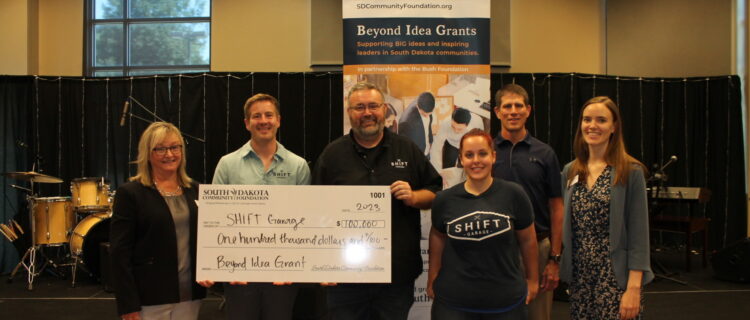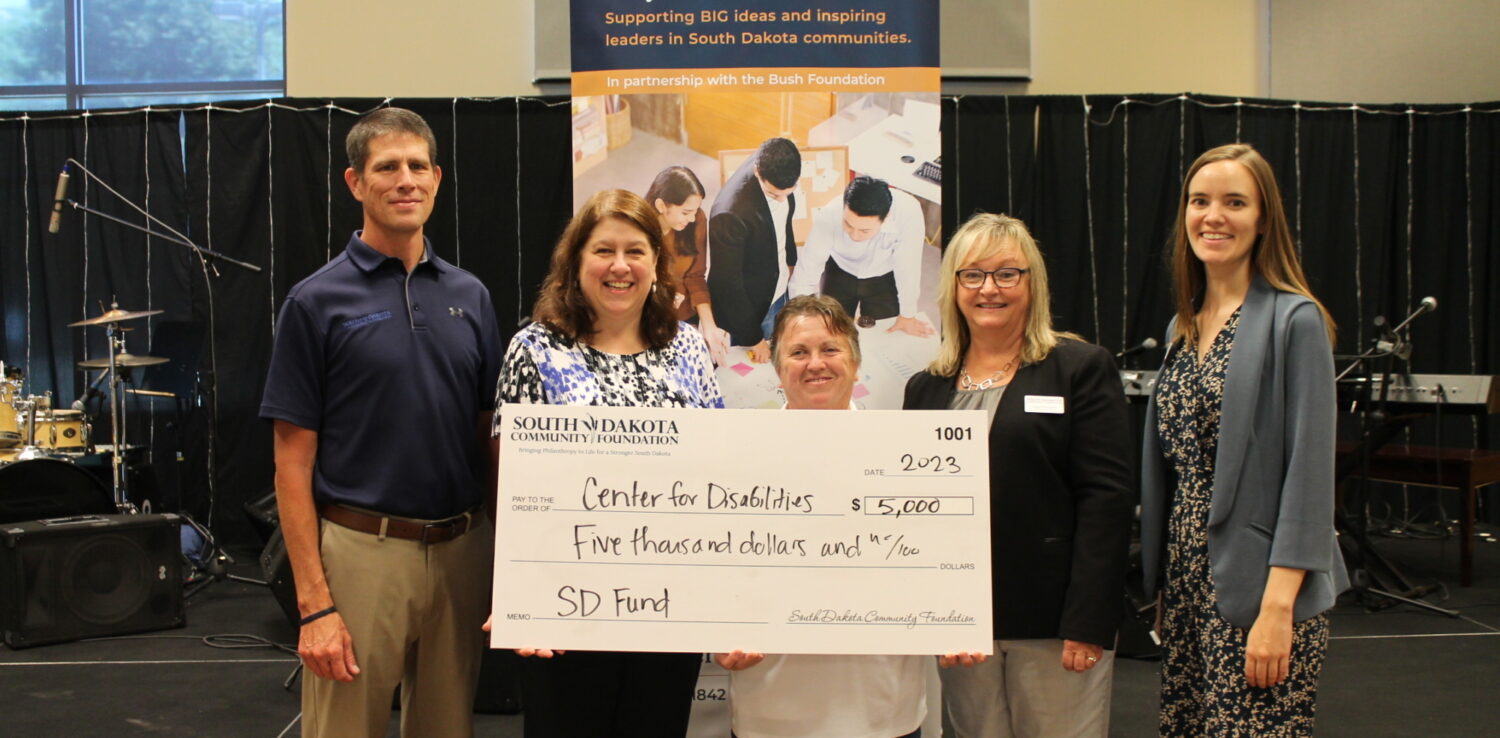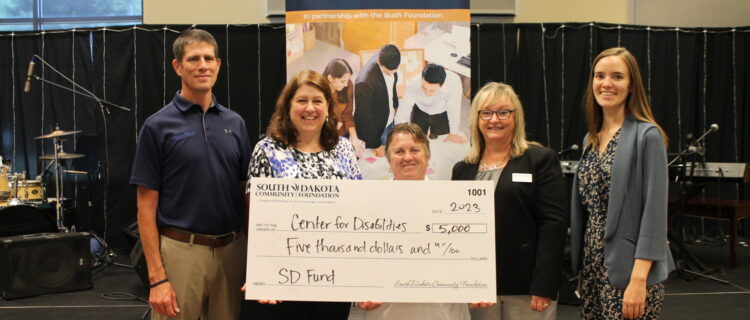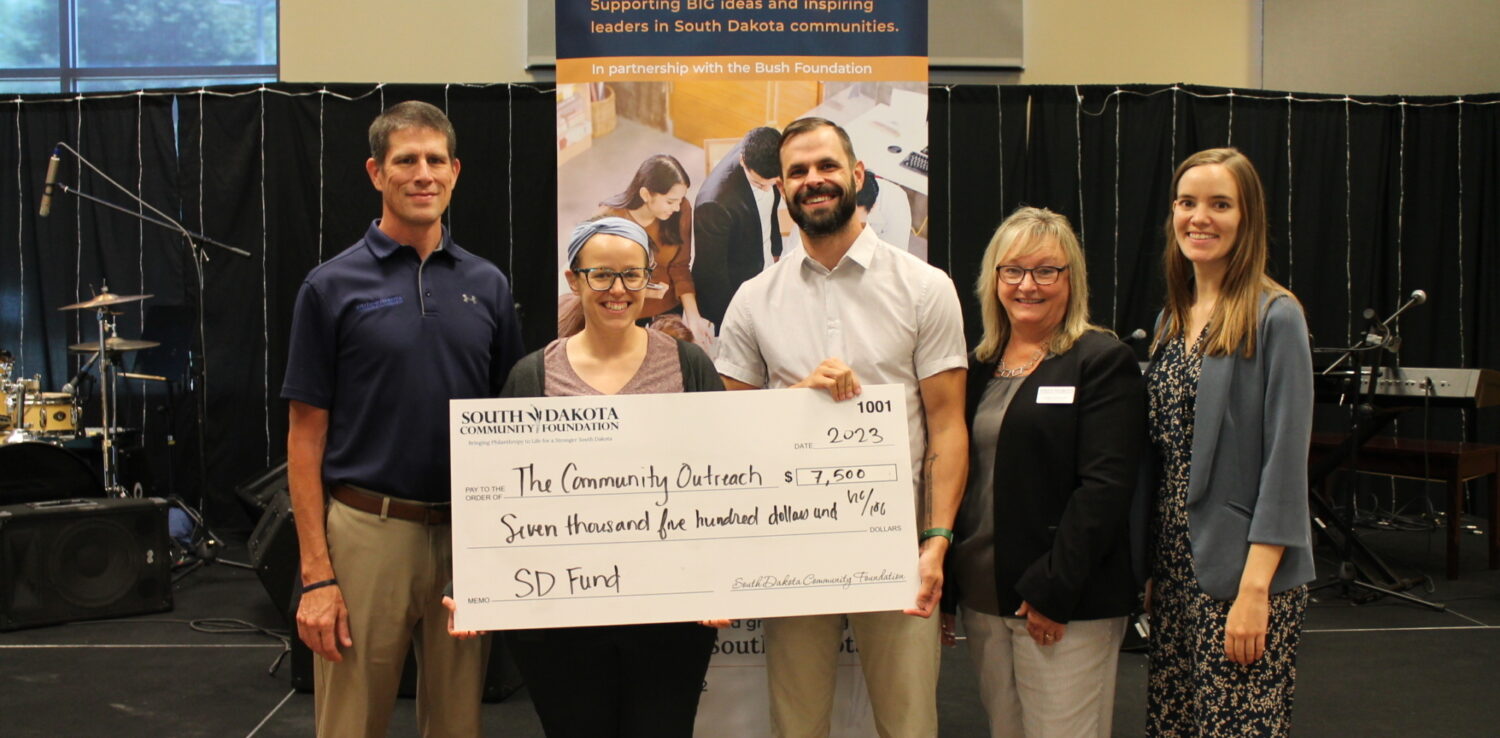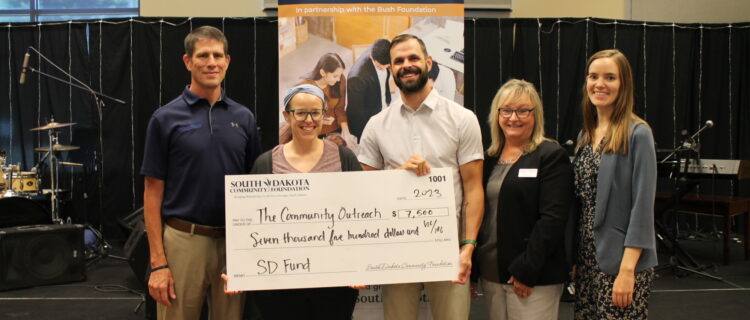 Groups receiving awards from the Beyond Idea Grant (BIG) program included:

Alzheimer's Association South Dakota Chapter - $50,635
Bridging the Opportunity Gap - $100,000
Lost&Found - $100,000
REACH Literacy - $62,400
SHIFT Garage - $100,000
The Alzheimer's Association is receiving funding for an idea that will connect rural care givers with knowledge and skills to support families and individuals with dementia care services. "This grant funding will allow the Alzheimer's Association to recruit volunteers and deliver care and support services in the rural areas of South Dakota. Alzheimer's and other forms of dementia do not discriminate by location. Thanks to the South Dakota Community Foundation, we will be able to serve more South Dakota families impacted by this disease and ease the burden associated with it," said Leslie Morrow, State Executive Director, Alzheimer's Association South Dakota Chapter.
Funding to Bridging the Opportunity Gap will support the Leaders of Tomorrow leadership development program, inspiring, equipping and connecting diverse leaders in the greater Sioux Falls area. "Planting these seeds of leadership today is an investment helping our community reap a forest of empowered tomorrows, continuing to thrive well into future," said Tamien Dysart, CEO & Co-founder of Think 3D Solutions.
Lost&Found is being funded for the idea that expanding peer mentorship, and using a digital platform to do so, will help to build community resiliency and prevent suicide. BIG funding "ensures that one of the most effective peer support programs in South Dakota, Peer2Peer Mentorship, will be adapted for a digital age and be made more widely accessible to students at our state's institutions of higher education who may not be on campus. The ReachU mobile application, which provides app-based connection to Lost&Found's Peer2Peer Mentorship program, is a true partnership with South Dakota's students to implement a sorely needed tool in the fight against youth and young adult suicide," said Erik Muckey, Lost&Found Executive Director.
REACH Literacy will expand upon their Pathways to Promotion program, which follows the idea that providing targeted skill training and certification opportunities for English learners will help with career advancement amongst that community. "The Beyond Idea Grant from the South Dakota Community Foundation will expand REACH Literacy's ability to empower our learners by offering unique training programs to increase employability in high-need fields, supporting our learners' families, and providing additional critical workers to community businesses. Our English language students are eager to expand their career skills, especially in healthcare and technology, and we appreciate the opportunity to advance our programming to serve our students and our community," said Paige Carda, REACH Literacy, Executive Director
SHIFT Garage plans to implement their non-profit auto dealership idea to help connect low-resource communities with affordable transportation options and financial literacy education. "We are beyond grateful for this grant. It will help us address the transportation needs of those trying to escape poverty by giving them access to quality, affordable vehicles with reasonable loan terms and interest rates. Additionally, we are able to use this gift in a way that ensures the success of this program for years to come, well after the initial funds have been invested," said Joe Smith, SHIFT Garage, Executive Director.

Groups receiving awards from the South Dakota Fund program included:
Center for Disabilities - $5,000
The Community Outreach - $7,500
"With the support of the South Dakota Community Foundation, the Center for Disabilities and her partners, are able to expand a collaborative visual art pilot project started in Sioux Falls across the state of South Dakota. Outreach through this project allows us to connect underserved populations with information and services that assist in ensuring South Dakotans are able to live their best life," said Pat Herman, Center for Disabilities Special Projects Planner.
Funding to The Community Outreach will help their "Crisis Care Program." The program focuses on homelessness prevention in the Sioux Falls area, providing emergency financial assistance for housing, utilities, and work-related transportation as well as providing information about and referrals to other local agencies
SDCF is a public non-profit organization established in 1987. SDCF, with offices in Pierre, Rapid City, Sioux Falls and Aberdeen administers 1,200 funds benefiting hundreds of charitable organizations annually. The Foundation distributed nearly $30 million in grants in 2022 which made a tremendous difference in communities statewide. This would not have been possible without the generosity of our donors. If you have a specific cause you would like to support or would prefer to give for the general good of our state, please visit https://sdcommunityfoundation.org/giving to learn more or call 1-800-888-1842.
The Bush Foundation invests in great ideas and the people who power them. Established in 1953 by 3M Executive Archibald Bush and his wife Edyth, the Foundation encourages individuals and organizations to think bigger and think differently about what is possible in communities across Minnesota, North Dakota, South Dakota and the 23 Native nations that share the same geographic area.