Gail and Delores Miller Foundation Grants Over $2.8 Million to South Dakota Nonprofits
May 2, 2023 //
Donors
,
Estate Planning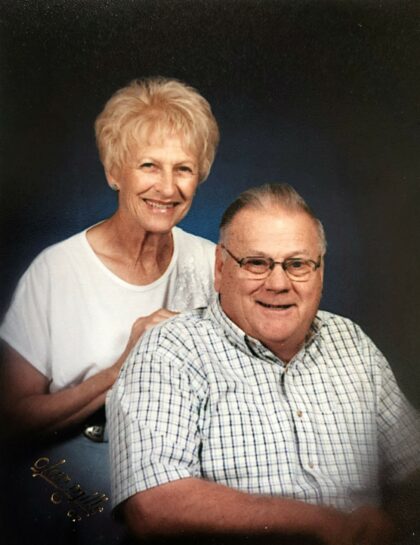 Because of the generosity and vision of the late Gail and Delores Miller, many charitable causes in South Dakota will benefit for years to come.
Since its inception, the Gail and Delores Miller Foundation held with South Dakota Community Foundation (SDCF) has distributed over $2.8 million to statewide nonprofits in the Pierre, Fort Pierre, Lyman and Jones County communities. Distributions will continue in memory of the Miller's forever.
For the Wall, SD native Gail Miller, hard work was second only to putting together a great deal. He spent his life and career proving that a high school dropout confined to a wheelchair at the age of 16 could achieve great personal and professional success. Now, because of those efforts, his legacy will impact the lives of South Dakotans for generations to come.
"According to his wishes, Mr. Miller's gift will make a difference for South Dakota nonprofits for years to come."

Stephanie Judson, SDCF President & CEO
Nonprofits, Local Community Foundation and Scholarship Grant Recipients
Black Hills Special Services Cooperative
Black Hills Works, Inc.
Children's Home Society of South Dakota
City of Pierre-pickleball courts
First Congregational UCC
Lutheran Memorial Church
McCrossan Boys Ranch
Missouri Shores Domestic Violence Center
Oahe YMCA
Trail of Governors Foundation Fund
Local Community Foundations
First Fidelity Bank Jones County Community Foundation
Pierre/Fort Pierre Area Community Foundation
Greater Lyman Foundation
Gail & Delores Miller Vision 35 Community Development Fund
Community Savings Account challenge dollars
Harding County Community Foundation-challenge match
Build Dakota Scholarship
Lake Area Technical College
Mitchell Technical College
Southeast Technical College
Western Dakota Technical College
Learn more about SDCF's local community foundation partners here.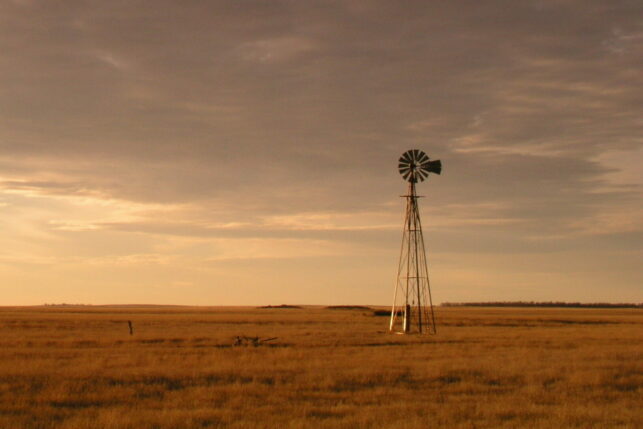 "According to his wishes, Mr. Miller's gift will make a difference for South Dakota nonprofits for years to come," said SDCF President & CEO, Stephanie Judson. "The funds will be invested, providing a perpetual source of support for many charitable causes."
Delores's passing in 2013 brought great sadness and reflection for Gail. He contemplated how to best honor her memory and plan for the eventual disposition of all the two had built together.
Having no children and being fiercely opposed to paying unnecessary taxes, Gail worked with his professional advisors to establish a fund at SDCF. Gail appointed a five-member advisory board to work with SDCF to administer distributions to several designated charitable beneficiaries. Gail developed parameters for more flexible grant programs that will support initiatives that were important to both Delores and him. He also established a scholarship to honor his mother and father, Violet and Eugene Miller.
"Coming from Gail's background of growing up in Wall, SD and being paralyzed at a young age, he always had a soft spot for the young people that have had obstacles in life that they have had to overcome," said Sam Benne, Miller Foundation Trustee. "As Gail would say, he was lucky to be married to an angel in Delores who shared the same thoughts on supporting these young people. Those obstacles could be the result of handicaps, broken families, lack of education or other issues they may have had to or are facing in life. His goal was to provide help to those people and organizations that provide the support to improve their quality of life."
Formally trained as a jeweler and watchmaker, Gail's career started in Murdo, SD when he went to work at Beckwith Jewelry. Soon thereafter, he opened his own store in Presho where he would meet and marry his life-long companion Delores, a teacher at a nearby country school. The couple moved to Pierre in 1965 after purchasing the Jewel Box.
The two ran the jewelry store for over 20 years and saw the world together, often piloted by Gail, in their small plane. After selling the Jewel Box, they started investing in real estate, both in South Dakota and in Bullhead, AZ, where they spent their winters. In addition to owning several commercial and residential properties, Gail followed his passion by purchasing and leasing farm and ranch land. Gail remained active in farming and ranching until his passing in 2018.
Never wanting to call attention to himself, his planning and gifting were done privately, with exceptions made only when he could honor his great love, Delores. The result is the single largest estate gift in SDCF history and more importantly, a stream of grant dollars that will benefit nonprofits and communities forever. As a result of his generosity and careful planning, Gail's last deal will certainly be considered his best.
SDCF is a public non-profit organization established in 1987. SDCF, with offices in Pierre, Rapid City, Sioux Falls and Aberdeen administers 1,200 funds benefiting hundreds of charitable organizations annually. The Foundation distributed nearly $30 million in grants in 2022 which made a tremendous difference in communities statewide. This would not have been possible without the generosity of our donors. If you have a specific cause you would like to support or would prefer to give for the general good of our state, please visit https://sdcommunityfoundation.org/giving to learn more or call 1-800-888-1842.