Lamport Family Foundation
Learn about the Lamport Family Foundation in Marshall County, SD.

Founded in 2012

Giving Back to Marshall County, South Dakota
Steven Lamport was a life-long resident of Marshall County, and upon his passing, he made sure that the Lamport family legacy would continue long into the future. The Lamport Family Foundation is a permanently endowed fund with the South Dakota Community Foundation that will provide scholarships to area youth and grants area churches.

The Lamport Family Foundation was established with assets from Mr. Lamport's estate and totals over $2 million. The dollars are invested in perpetuity and the earnings, totaling approximately $90,000 annually, will be awarded to Marshall County graduates and to local churches on a matching basis.
Decisions on how the funds will be spent will be overseen by an advisory board appointed by Mr. Lamport prior to his passing. They will work with the South Dakota Community Foundation to ensure that all recipients meet the criteria set forth by Mr. Lamport in his will.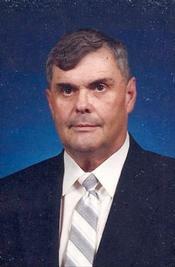 About Steve Lamport
Steven Craig Lamport (or "Steve" as he was known) was born June 17, 1944, in Britton, SD to Clark John and Ruth Lucille (Hanson) Lamport. He grew up and attended school in Britton, graduating from Britton High School in 1962. That fall, Steve enrolled in Northern State College in Aberdeen, SD.
He entered the U. S. Army in 1964. Following his basic training at Ft. Polk, Louisiana, Steve served a tour of duty in Vietnam. He completed his military service at Ft. Carson, Colorado.
After being honorably discharged, Steve enrolled at the University of South Dakota in Vermillion. After completing his education, Steve joined his father in the family farming and ranching business near Britton. Following his father's death in 1993, Steve carried on the operation until 2005, when failing health forced him to retire and sell the farm to Douglas Henley.
Steve passed away on Sunday, December 25, 2011, at Avera-St. Luke's Hospital in Aberdeen. He was 67 years of age.
Meet our Advisory Council
John Bruce
Patty Spiry
Marlene Sime
Doug Henley
Brian Rabenberg
Lamport Family Foundation College Grant Application
To apply, please visit this page to complete the grant application form online.
The purpose of this grant is to provide scholarships to graduates of Marshall County schools in memory of Steve Lamport and the Lamport Family. Applicants must exhibit the qualities of leadership, good citizenship, honesty, and personal initiative. The application is due April 1st. The amount and number of scholarships awarded shall be determined by the Advisory Council and will be based on the amount of funding available for distribution. Funds will be distributed for the second semester (or quarter) and will be distributed directly to the postsecondary institution. No other information other than this form will be considered.


Support the Lamport Family Foundation

Help the Lamport Family Foundation thrive for generations to come.
Contact Information

P.O. Box 144
Britton, SD 57430
Contact Us
Thank you for your interest in our foundation. If you have questions or comments about partnership opportunities, please let us know.