Lifesaving Community AED Project
Through the Spearfish Community Foundation

Lifesaving Community AED Project
In 2023, the Spearfish Community Foundation launched a special project, in cooperation with the City of Spearfish and other local, community-minded organizations, to bring life-saving Automated External Defibrillator (AED) devices to the Spearfish community!
Spearfish Community Foundation has purchased five portable AED devices that are available for checkout (for registered special community events in Spearfish) at the Spearfish Recreation & Aquatics Center. AED smart cabinets and towers, complete with Stop the Bleed kits, are installed throughout the city.
Sudden Cardiac Arrest (SCA) is a leading cause of death in the US claiming an estimated 436,000 lives per year.
It is estimated that 90% of victims of SCA die before they reach the hospital or other source of emergency help.
SCA kills approximately 7,000 young Americans ages 6-25 each year.
Source: Advocates for Health

Community wide AED access!
The all-weather, illuminated stations ensure lifesaving, portable devices are easily available.
Smart cabinets housing life-saving Automated External Defibrillator (AED) devices and Stop the Bleed kits will be installed at strategic locations throughout the Spearfish community. Directional signage will indicate locations for pedestrians.

The smart monitored cabinet (towers or cabinets) ensures the presence and operating function of the AED while maintaining a climate controlled environment surrounding the defibrillator.
Smart response technology provides cellular, Wi-Fi, Bluetooth, and GPS wireless communication to 911 dispatchers, fire/EMS, and health care providers.
Anyone can be a lifesaver!
Lightweight, portable AED devices, equipped with industry-leading AED technology, provide clear instructions, are simple to operate and are effective at saving lives.

FDA-approved and ADA-compliant AED units detect a cardiac arrest rhythm in a SCA victim and, if necessary, delivers an electric shock to the victim's heart, intending to eliminate the abnormal heart rhythm and restoring normal blood and oxygen flow to the patient.
Additional access!
Transportable AED cases are available at the Spearfish Rec and Aquatics Center to check-out for registered, special community events in Spearfish.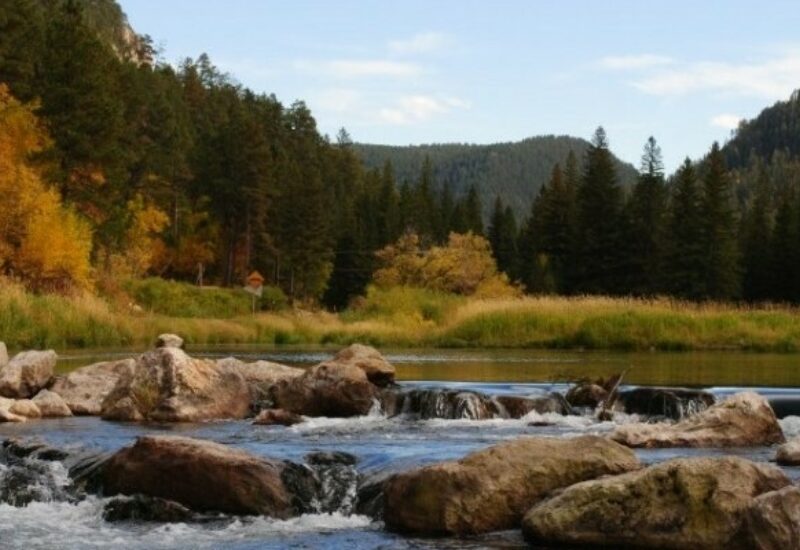 Donate today and help save lives tomorrow!
Spearfish Community Foundation is seeking donations from community-minded individuals and organizations.

Donate here.