Laying the Foundation for a Stronger Tomorrow with Leadership South Dakota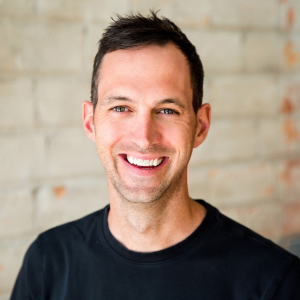 A flourishing community relies on a strong foundation. A strong foundation of growth, commitment, and collaboration cannot become a reality without strong leadership. The development of homegrown leaders is at the heart of the mission of Leadership South Dakota .This nonprofit is passionate about bringing together diverse citizens from every corner of the state and providing them with the background, unique experiences, and insights necessary to assume leadership positions at the community, state, and national levels.
Jeff Veltkamp, Director of Development for South Dakota Community Foundation (SDCF), joined John Meyer, the new Executive Director of Leadership South Dakota, to discuss how they cultivate tomorrow's leaders across the state.
John recently joined Leadership South Dakota as the Executive Director in April of 2023 and took over the role from his mentor Rick Melmer (who founded Leadership South Dakota in 2014 with his wife, Valerie.). He brings 15 years of experience in leadership positions and is proud to be a graduate of the Leadership South Dakota program in 2018.
"Six years ago, when I was in Leadership South Dakota, I never thought I would run the program someday," John reflected.
Leadership South Dakota partnered with SDCF from the beginning, and in 2022, they were selected to participate in SDCF's nonprofit savings account challenge. Leadership South Dakota met their fundraising goal, and through this challenge, they established an endowment fund to secure the future of Leadership South Dakota.
"Having an endowment ensures that anyone who deserves to be in Leadership South Dakota can be without any financial barrier," said John. "So when we think about the future, we think about opening doors, and South Dakota Community Foundation is showing us how to do that."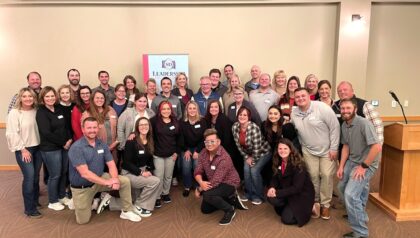 Leadership South Dakota's core values are Discover, Connect, and Do. These values guide participants throughout their time with Leadership South Dakota.
Class members discover new things about the state that they may have not known before.Whether it is an industry, region, or cultural practice, John hopes attendees discover what makes South Dakota special during their time with the program.
Connecting with others is vital for class members of Leadership South Dakota. They have an opportunity to not only connect with speakers, hosts, and more—but to also connect with the 39 other class members. This connection creates a ripple effect of opportunity across the state.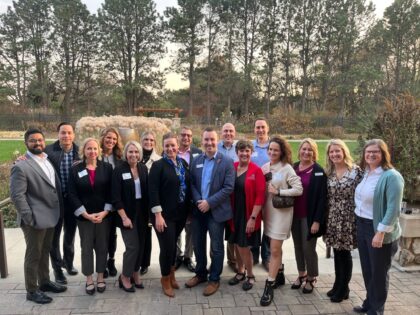 John has witnessed connections that have had amazing impacts in South Dakota—from two classmates collaborating on a charity run to companies being born through the connections.
The "Do" value is a challenge to graduates to leave Leadership South Dakota and be ready to do something that makes the state a better place to be. John sees this through graduates going on to become community and state leaders, like past graduate Jason Salamun who was elected Mayor of Rapid City in 2023 to graduates focusing on doing more in their personal lives to achieve a brighter future for their families.
"How do you make South Dakota better? How do you make your family and immediate circle better? This is the question we ask our graduates," said John.
Leadership South Dakota and SDCF are proud to work together to make a brighter future for South Dakota.

To learn more about Leadership South Dakota, visit their website.