To provide immediate, short-term, critical financial support to women in South Dakota.
Fund Details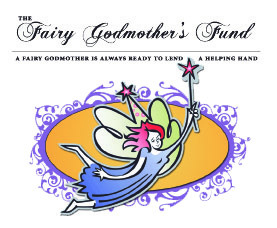 Small grants that make a big difference
It isn't always easy to make ends meet. Sudden illnesses, loss of employment, abuse, and other issues can spring up and devastate strong women in our communities. We help them get back on their feet.
The Fairy Godmother's Fund was created to improve the health and well-being of South Dakota women with limited resources. The fund helps them address immediate, short-term, critical needs that can't be met by traditional funding options. There are no grant applications, no long forms or dense financial paperwork to fill out. Our advisory council of women throughout the state works to ensure the funds are directly paid to benefit women's needs throughout the year.


A fairy godmother is always ready to lend a helping hand.
Through your contribution to The Fairy Godmother's Fund, you can help the women of South Dakota. With your involvement, this can be a never-ending story of people helping people.
Every first-time contributor of $100 or more will receive a fairy godmother lapel pin. For a donation of $250 or more, you'll also receive a fairy godmother tote. We invite you to wear these to spark interest among other women.
For more information on The Fairy Godmother's Fund, read our brochure or contact us.
Advisory Council
The Fairy Godmother's Fund's Advisory Council consists of women from across the state. The women volunteer their time to ensure funds are paid to the most pressing needs.
Beth Benning of Spearfish
Sally Christenson of Pierre
Linda Daugaard of Garretson
Linda Erickson of Sioux Falls
Erin Fouberg of Aberdeen
Marilyn Grossenburg of Winner
Barbara Harms of Brookings
Jean Koehler of Mitchell
Amy Mickelson of Sioux Falls
Penny Porter of Sioux Falls
Peg Seljeskog of Rapid City
Ann Sigelman of Watertown
"The Fairy Godmother's Fund continues to gain momentum. Donations go to meet pressing needs in the lives of women who are struggling with medical challenges, striving for a brighter future or are being mistreated. South Dakotans don't think twice about helping their neighbors in need, so consequently, I find it fairly easy to ask friends and neighbors to support those who need it most."

the late Glenna Fouberg, Fairy Godmother's Fund Advisory Council Charter Member
Grants from the Fairy Godmother's Fund benefit women in a variety of ways including:
Chronic health issues resulted in a woman living in a domestic violence shelter needing to travel at least forty miles for several medical appointments. After getting caught in a storm, it became apparent that her car needed some new tires. Your dollars made a difference in her life!
Assistance was provided for a mother whose husband had been recently deployed. Funds helped with multiple trips to Minneapolis, necessitated by surgeries needed for their 3-year-old daughter.
A totally blind woman wanted to purchase the Orcam My Eyes digital assistant so that she could re-claim her independence at home, work, and in social situations. Orcam includes a tiny camera which attaches to any pair of eyeglasses allowing access to visual information through audio. Even though she was on a very limited income, she was able to save nearly half the cost of this purchase. Your gift opened up a whole new world for this woman!
A single mom, recently diagnosed with scoliosis, was able to purchase a washing machine for her and her 5-year-old son. She was unable to drive to a laundromat due to her disability.
A woman thought a 2-year-old boy placed in her care would just be a temporary situation. Instead, the boy ended up being adopted into her family. They needed furniture and were able to obtain everything needed except a dresser for the child's clothes. Your generous donations made this purchase possible.
How to Make a Referral to the Fairy Godmother's Fund

All requests for assistance must come from nonprofit organizations or community members. The Fairy Godmother's Fund does not accept self-referrals. Contact the SDCF at (800) 888-1842 to obtain a referral form.
Lending a Helping Hand
Your generous contributions make a huge difference in the lives of women all across South Dakota. Your assistance to these women in their time of need is greatly appreciated. So far, donors have contributed nearly $416,000 to the fund. Join your friends and neighbors in supporting the Fairy Godmother's Fund and help make an impact in your community!
Donors: January 1, 2021 - December 31, 2021
James Abbott & Deborah Vander Woude

Joel & Jane Albrecht

Roberta Ambur
Anonymous
Deanell Backlund

Elizabeth Bauer
Jim & Beth Benning
Victor & Patty Beringer

Tim & Bonnie Bjork
Jim & Donna Boekelheide
Bruce & LeeAnn Brandner
James & Linda Breckenridge
Susan Burgard

Doug & Linda Buri
Chapter B P.E.O.

Bernie & Sally Christenson Family Fund

Sally Christenson
Catherine Clark
Betty & Rickter Clay
Deb Fischer Clemens
Janet B. Cronin

Clay & Karen Cudmore Charitable Fund

Daugaard for South Dakota

Dennis & Linda Daugaard
Jan DeBerg
Trish Delaney
Delta Dental of South Dakota
Dennis & Janice Driscoll

Kris & Steve Egger Charitable Fund of SFACF
Jeff & Linda Erickson Family Fund

Michael & Barbara Evans
Susan Evans
Cy & Sandy Farner
William Fischer
Robert & Erin Fouberg

Rodney Fouberg
Todd & Linda Fulmer

Mary Gederos
Joel & Carol Gengler
Eldon & Suzanne Gilchrist

Richard & Nancy Gowen
Linda Mickelson Graham

Janet Grasse
Barry & Marilyn Grossenburg
Grossenburg Cattle Company, Inc.
Emily Guhin
Wayne Gustafson
William & Patricia Haigh
Barbara Reed Harms
Jim & Nini Hart
Daniel & Donna Harvey
William Haugen
Theresa Henehan

Jon & Carla Hoffman

Edward Hogan
Joan Hogan
Dody Hopkins
Marilyn Hoyt
Daryl & R. Sally Isburg
Glenn Jakober

Ardelle & Orin Johnson

Bradley & Carol Johnson
Dusty & Jacquelyn Johnson
Kathryn Johnson
Scott & Julia Jones
Matt & Stephanie Judson Family Fund

Darrel & Deanna Kaiser
T. & Karen Kellen

Tim & Amy Kessler

Jacki Koehler
Jean A. Koehler
Charles & Caroline Kornmann
Mary Lamont
Chad & Michelle Lang
Donley & Carolyn Lang
Mary Ellen Lantis
Carson & Julie Larson
Delores Lauinger
Thomas & Ellen Lee
Margaret Lehr
Loren & Sophie Leitzke
Edith Lien

Mark & Beth Massa
Robert & Donna Masters
Robert & Pamela McLaughlin
Miriam Melick
Victoria Mettler
Carmen Meyer
Amy Mickelson
David & Valerie Mickelson
G. Mark & Cynthia Mickelson
Rees & Bonnie Mielke
Brad & Kathy Moore
Stephen & Trudy Morgan
Mike & Kathi Mueller
Mark & Lynn Murphy
Dan & Ginger Niemann

Deborah Olson

Crystal Ortbahn
Tom & Lori Oster
Ann Paradise

Maggie Pauley
Stephen & Linda Peters
Patti Petersen
John & Penny Porter
John T. & Penny L. Porter Family Fund
Presentation Sisters
Georgia Ramos
Kevin & Cindy Rau
Regency Development
Eldon & Donna Reich
Janet Ricketts
Charles & Kathleen Riter
William & Linda Roth
Rosemary Rounds
Tona Rozum
Steven & LaVonne Schaeffer

Daniel & Rebecca Schenk

Edward & Peg Seljeskog

William & Marcie Shorma Family Foundation

Ann Sigelman
Jacqueline & Burton Sly
Terry & Anita Small
Kelsey Webb Smith
Gaylord & Cathy Sonnenschein
Darcy Sorenson
Dean & Rita Sorenson
Dean & Rita Sorenson Charitable Fund
Deborah Sorenson
South Dakota Bankers Association
South Dakota Community Foundation
South Dakota Department of Education

John & Nancy Sternquist
Cody & Cassie Stoeser
Yvonne Streight
Sharon Stroschein
Elizabeth Sutherland
Bill & Lori Sutton
Leslie & LeeAnna Thiel
Melissa Waldner

Roger & Jody Werth
Connie Williams
Curt A. & Susan R. Wischmeier
Sandra Zinter
A Strong Start
The Fairy Godmother's Fund began in 2009 with $11,000 in donations from hundreds at a women's conference in Pierre, including $5,000 from the South Dakota Community Foundation.
With that strong foundation, the fund has continued to grow. During our twelve years of grantmaking, the endowment fund at the South Dakota Community Foundation holds over $455,000 and has awarded 171 grants totaling nearly $79,000.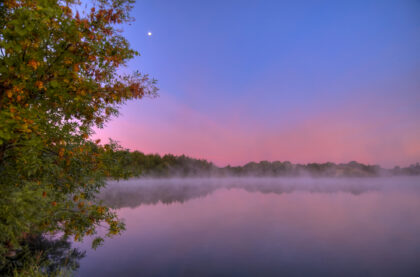 "The needs that come before the advisory council are tangible and urgent. The Fairy Godmother's Fund has the power and agility to meet needs that many traditional nonprofits and social service organizations are unable to fulfill. When darkness and challenges loom large, the Fairy Godmother's Fund shines a ray of hope into the lives of South Dakota women through financial assistance."

Ginger Niemann, SDCF Senior Program Officer