South Dakota Education Access Foundation

Enabling students to achieve their personal and career goals and objectives.

Your Bridge To The Future
Mission

The mission of South Dakota Education Access Foundation (SDEAF) Fund is to expand access to postsecondary education. SDEAF seeks to serve South Dakota students and South Dakota technical colleges and universities by promoting improvement in the rates of entry and success in education beyond high school.
We accomplish this mission by focusing on:
Students of low income
Students facing other barriers to postsecondary education
Students from other underrepresented backgrounds
SDEAF Fund was created to receive a $33 million donation from Great Lakes Higher Education Corporation (Great Lakes), as a result of the affiliation of Education Assistance Corporation (EAC) and Great Lakes. The Advisory Board of Directors of SDEAF Fund is responsible for using the funds in accordance with its mission statement.

We do not fund:
Capital campaigns and endowments
Equipment, including technology hardware and software
Corporate sponsorships and fundraising events
Religious activities
Political or lobbying activities
SDEAF is currently not entertaining proposals for new programs.
Your Bridge to the Future

Programs
SDEAF Grant to Institutions
As a decentralized post-secondary grant program, our objective is to empower technical colleges and universities with funding to provide financial assistance to students. SDEAF Fund partners with the institutions to administer the grant program to students, rather than SDEAF Fund selecting individual student recipients. Once a technical college or university is approved for an SDEAF Fund grant, the decision-making process is delegated to the individual institution.
Meet the goals of the mission statement.
Provide financial aid administrators substantial flexibility to meet the goals of the Foundation and address the unique needs of each campus cohort of students.
Minimize rules and regulations for the management of the program.
Allocate grant funds to institutions using a transparent formula that uses accepted, verifiable higher education data elements that institutions report to credible agencies.
Require reasonable reporting and accountability requirements for the expenditure of grant funds.
Schools apply for SDEAF funds by submitting a proposal.

All South Dakota technical colleges and universities are eligible to apply for SDEAF Fund grants. Each institution submits a proposal outlining the unique financial needs of their students, how they will use SDEAF funds to meet those needs, and how they will determine student eligibility for SDEAF funds.

Proposals are reviewed and approved by SDEAF

SDEAF reviews the proposals and approves funding. Upon approval, each institution is expected to award individual grants according to the criteria included in the approved proposals.

Institutions determine and notify individual student recipients.

Each institution selects recipients using their defined criteria, application procedures, deadlines, and student eligibility requirements*. Institutions will notify recipients of SDEAF Fund grant awards using their normal award notification process.

Institutions award and disburse funds to students.

All decisions regarding allocation of funds to individual students are determined by each participating technical college or university.
*Due to the variations in requirements, student inquiries about SDEAF Fund should be directed to the individual institution.
To be eligible for an SDEAF Fund Grant, the student must:

Be enrolled at least half time as an undergraduate student.
Demonstrate financial need by completing a FAFSA. In determining financial need, the institution uses standard cost of attendance and financial aid awarding policies.
Attend a participating South Dakota institution. If a participating institution has campuses outside South Dakota, the recipient must be attending the South Dakota campus.
Meet the institution's satisfactory academic progress requirements.
There is no minimum grant amount.
The maximum grant may not exceed the cost of attendance minus the expected family contribution, and federal, institutional, and other grant/scholarship aid.
SDEAF grant funds are not intended to replace scholarship and grant funds for which the student might otherwise be eligible.
A separate application to SDEAF Fund is not required. Each college or university may, but is not required, to have a separate application. Each school will consider students for SDEAF grants in their normal financial aid awarding process.
College Access Advising Program (CAAP)
SDEAF Fund partners with Mapping Your Future to provide college access advising services to high school students and families in South Dakota. The goals of CAAP include increasing knowledge among students, families, school guidance counselors, and other college access professionals.
Visit the Mapping Your Future Site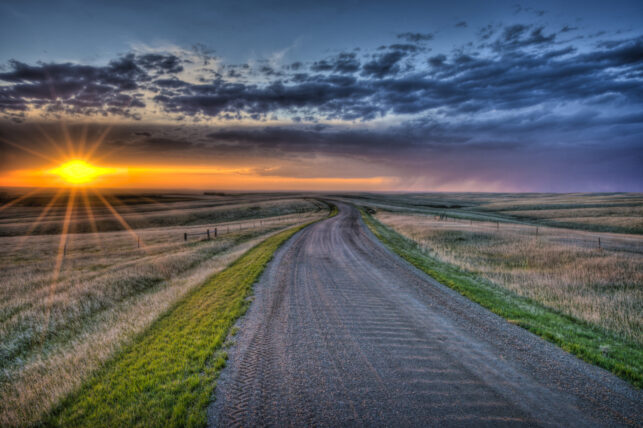 SDEAF Fund partners with Mapping Your Future to provide college access advising services to high school students and families in South Dakota. The purpose of the College Access Advising Program (CAAP) project is to:
Motivate South Dakota high school students to attend post-secondary education by connecting future career opportunities and higher education
Provide information and resources to assist with the college-going process
Provide advising to support the specific higher education preparation needs of students and families in the state
The goals of CAAP include increasing knowledge among students, families, school guidance counselors, and other higher education access professionals regarding:
Postsecondary education opportunities
Federal financial aid options
Scholarship opportunities
Application and admissions processes
The program also offers assistance to students and families as they complete the Free Application for Federal Student Aid (FAFSA). Statewide mailings, newsletters and outreach efforts are undertaken to reach all institutions and make them aware of our free services.

Have questions? Reach out to us.