SDCF Receives $200,000 Estate Gift to benefit Avera Missouri River Health Center
August 2, 2021 //
Donors
,
Estate Planning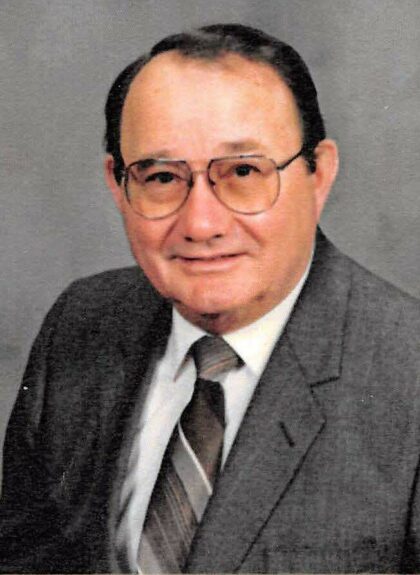 The South Dakota Community Foundation (SDCF) is pleased to announce its receipt of a more than $200,000 gift from the late Joseph Neumayr of Gettysburg. This generous donation will create an endowed fund with SDCF to benefit the Avera Missouri River Health Center in perpetuity.
"The Foundation exists to partner with South Dakotans in their giving goals. According to his wishes, Mr. Neumayr's gift will make a difference for the health system in Gettysburg, forever," said SDCF President & CEO, Stephanie Judson. "The funds will be invested, providing a perpetual source of support for the health center."
In 1950, Joe started his law practice of 44 years in Gettysburg. Joe was very active in community service health care services, first as a member of Gettysburg Memorial Hospital Lay Advisory Board in 1952 and later as director and officer. He was a close friend and advisor to the Catholic sisters who operated the organization for many years.
"Joe's picture hung on the wall of the hospital until demolition. He made contributions of time and money throughout all his years to the Hospital," said Craig E. Smith, Joe's law firm partner.
"We're so grateful to Mr. Neumayr for this gift to support patients and their families in the Gettysburg area. His contribution to local delivery of health care leaves a tremendous impact," said Kellie Yackley, Avera Foundation Community Giving Officer.
SDCF is a public non-profit organization established in 1987. SDCF, with offices in Pierre, Rapid City, Sioux Falls and Aberdeen administers over 1050 funds benefiting hundreds of charitable organizations annually. The Foundation distributed nearly $18 million in grants in 2020 which made a tremendous difference in communities statewide. This would not have been possible without the generosity of our donors. If you have a specific cause you would like to support or would prefer to give for the general good of our state, please visit https://sdcommunityfoundation.org/giving to learn more or call 1-800-888-1842.