SDCF Director of Development Jeff Veltkamp recently received the Certified Gift Planner Associate certification.
Certified Gift Planning Associate (CGPA) is a GiftCollege Certification program designed to increase knowledge and expertise in gift planning. GiftCollege provides a high quality curriculum and certification program for gift planners. It covers all of the important gift plans including gift annuities, unitrusts, bequests, life estates, lead trusts, gifts of stock, IRAs, real estate, tangible personal property and business assets.

GiftCollege is an online interactive planned gifts eLearning program. Centered around Crescendo's GiftLaw Pro Charitable Giving Guide, GiftCollege provides webcasts along with reading assignments and online quizzes to test knowledge.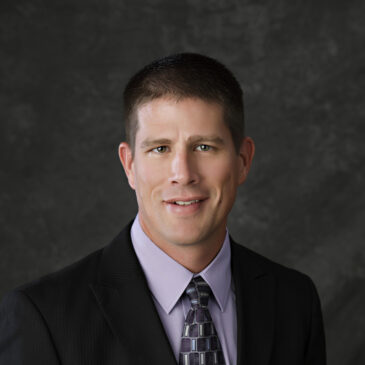 Jeff Veltkamp
Director of Development, MBA, CFRE, CGPA
Jeff is a Certified Fundraising Executive (CFRE) and Certified Gift Planning Associate (CGPA). Jeff has a passion for helping donors make their charitable visions a reality. Jeff is based in Sioux Falls, South Dakota and serves as the Director of Development for the South Dakota Community Foundation. In this role, he assists donors, advisors, nonprofits and communities in understanding how the South Dakota Community Foundation is bringing philanthropy to life for a stronger South Dakota.
Jeff previously worked for the University of Sioux Falls (USF) as the Executive Director of the USF Foundation and played a key role in multimillion-dollar campaigns for endowment, program and building projects. Before returning to his alma mater, Jeff spent six years as a retail manager for Murdoch's Ranch and Home Supply in both Montana and Washington State.
Jeff grew up on a ranch in Montana and looks for any opportunity he can find to get lost in the back country on horseback. Jeff attended the University of Sioux Falls where he was part of the Cross Country and Track programs and graduated with both a Bachelor's and Master's degree in Business Administration.