"We are pleased to partner with these two nonprofit organizations and look forward to the groundbreaking work they are doing."

Ginger Niemann, Senior Program Officer, SDCF
– Mniluzahan Okolakiciyapi Ambassadors (MOA) in Rapid City and the Victims of Violence Intervention Program, Inc. located in Spearfish, SD and were both successful recipients in Round 1, 2021 Community Innovation Grant awards from the South Dakota Community Foundation (SDCF). Community Innovation Grants are offered in partnership with the Bush Foundation and focus specifically on supporting community problem-solving projects. Sixty-three applications were submitted in Round 1 and fourteen resulted in securing funding. Each of these west river nonprofits were awarded $20,000 each.
The South Dakota Community Foundation (SDCF) is proud to partner with these two organizations and provide support for their projects:
Mniluzahan Okolakicipayi Ambassadors (Rapid City): 20,000
The Mniluzahan Okolakicipayi Ambassadors and the City of Rapid City have come together to create a public private partnership to address race relations, inequity and discrimination in a way that is new, inclusive, and resourceful through the creation of a new Human Relations Commission. Supporters include elected city leaders. A one-day "tour" concept will be incorporated to reveal Rapid City's diversity, rich culture, challenges, historical geography and human capital for cohorts of diverse participants. Following the "tour", input will be gathered from participants to examine community needs and move towards solutions.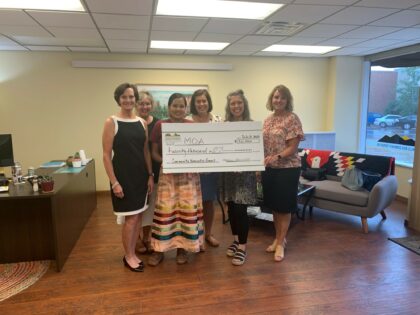 "This SDCF Community Innovation Grant is supporting important work as we begin new work and continue to BEAM: Bridge cultures, Educate, Advocate and Model respect. The City of Rapid City and MOA are ready to prioritize action related to race relations and discrimination and desire to connect with the community to seek solutions while building trust", said Karen Mortimer, Executive Director, Mniluzahan Okolakiciyapi Ambassadors. "Investment like this will allow us to "do better if we know better".


Victims of Violence Intervention Program: $20,000
Through a needs assessment conducted by Victims of Violence Intervention Program, they learned domestic and sexual violence against Black, Indigenous and other People of Color (BIPOC) was much greater than others in their communities. A study will be conducted focusing on the experiences of BIPOC survivors in western South Dakota. Using a 3-phase process that includes collecting information, publishing results in peer journals and media outlets, Victims of Violence Intervention Program will be better equipped to serve and empower survivors. By inviting area organizations and partners to join them, a regional understanding of how to prioritize racial equity will be developed.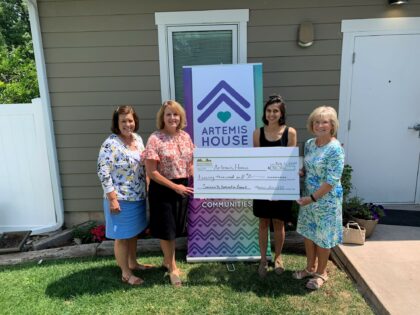 We are so thrilled to have been awarded a Community Innovation Grant by SDCF to learn about the needs of survivors of color and implement needed changes to best serve anyone impacted by domestic or sexual violence. We have understood for some time that unless organizations like ours understand the unique experiences Black, Indigenous and other People of Color survivors face, we will likely not be providing the best services possible to all our clients. We want to prioritize this going forward and we are so excited that the SDCF saw value in our approach to strengthen racial equity in our work with survivors of domestic and sexual violence", said Ayesha Meer, Executive Director, Victims of Violence Intervention Program, Inc., Artemis House.
Round 2, 2021 of the Community Innovation Grants application process opened July 1 and closes July 30, 2021. To learn more about funding opportunities offered by the SDCF, please visit our website at https://www.sdcommunityfoundation.org/ .

About the SDCF
SDCF is a public non-profit organization established in 1987. SDCF, with offices in Pierre, Rapid City, Sioux Falls and Aberdeen administers over 1050 funds benefiting hundreds of charitable organizations annually. The Foundation distributed nearly $18 million in grants in 2020 which made a tremendous difference in communities statewide. This would not have been possible without the generosity of our donors. If you have a specific cause you would like to support or would prefer to give for the general good of our state, please visit https://sdcommunityfoundation.org/giving to learn more or call 1-800-888-1842.
About the Bush Foundation
The Bush Foundation invests in great ideas and the people who power them. Established in 1953 by 3M Executive Archibald Bush and his wife Edyth, the Foundation encourages individuals and organizations to think bigger and think differently about what is possible in communities across Minnesota, North Dakota, South Dakota and the 23 Native nations that share the same geographic area.