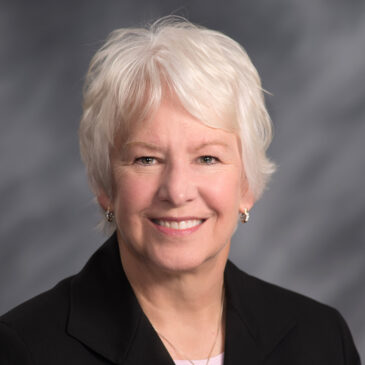 Marci Christensen-Burdick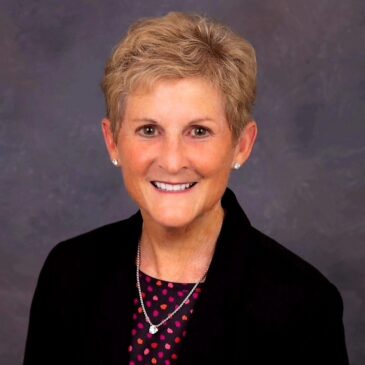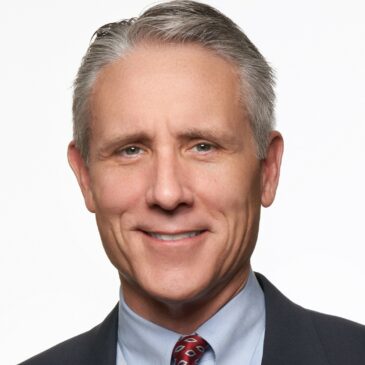 The South Dakota Community Foundation Board of Directors elected three new members at its October 2022 meeting and said farewell to two members whose terms had expired. Marci Christensen-Burdick, Linda Erickson and Donald L. Roby joined the board as of the beginning of 2023, while Dr. Charles Hart, Maree Larson and Stanley Porch departed.
Marci Christensen-Burdick
Marci retired in 2018 after a 48-year career in broadcasting that started at age 14 with an after-school job in radio in Rapid City. At 18, she became a TV weathercaster and reporter and rose to station news director and general manager. In 1988, she joined Schurz Communications, working for Missouri and Georgia stations before being named Senior Vice President of the Electronic Division in 2002, where she doubled the company's size through acquisition. Burdick has won numerous awards, including two national Edward R. Murrow Awards, the national Iris Award, the national Silver Gavel Award, a regional Emmy Award and dozens of regional and state journalism awards. She received the South Dakota Broadcasters Association's Tom Brokaw Award, the Radio Television Digital News Association's First Amendment Leadership Award, and Broadcasting & Cable Magazine's Broadcaster of the Year. She is chair of the South Dakota Hall of Fame Board and was the first woman president of each of the following: TV Board of the National Association of Broadcasters, the NBC Affiliates Association, and the Radio-Television News Directors Association. She and her husband John live in Rapid City. They have four children and seven granddaughters.
Linda Erickson
Born and raised in Faulkton, Linda attended Northern State University in Aberdeen. There she played basketball, fast pitch softball and met her future husband, Jeff. After graduating with an elementary education degree from Black Hills State University in Spearfish, she taught in several communities. Linda also volunteered in the schools and Sunday schools her children attended. As education coordinator at the Redlin Art Center in Watertown for seven years, she developed/ implemented a program for school groups and coordinated bus tours from around the country. Currently, she serves on several nonprofit boards and is actively involved with family businesses. Linda and her family have generously given to a variety of charities, set up a scholarship fund and established a donor advised fund with the SDCF. She enjoys traveling, attending her grandchildren's activities, cheering for the Minnesota Twins and Vikings and playing pickleball. Linda and Jeff, a former SDCF Board Chair, have been married 44 years, have four adult children and twelve grandchildren.
Donald L. Roby
A 1980 Watertown High School graduate, Don earned a computer science degree from the South Dakota School of Mines and Technology in 1984. His professional career includes technology sales and marketing, technology finance and small business investing. He is currently a partner in R&R Investments, LLC, a holding company that has ownership interests in small companies. He serves on the South Dakota Transportation Commission and the board of trustees for Mount Marty University. He was elected to two terms as an alderman on the Watertown City Council and has served on the boards for several nonprofit organizations. Don and his wife Kelly have three children. His personal interests include exercising, boating and family trips.
SDCF is excited to welcome the following new staff members.

New Staff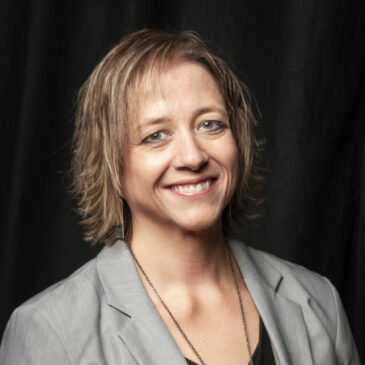 Deni Martin
Build Dakota Program Manager
Deni Amundson has been the program manager for the Build Dakota Scholarship since its inception in 2015. Prior to Build Dakota, she was an educator and has a master's degree in K-12 Leadership and Administration. She has over 15 years of experience in high-profile, non-profit board management. Deni lives in Wall, SD. Please do not hesitate to contact her if you have any Build Dakota related questions or comments you can email Deni below or call 605.347.1804.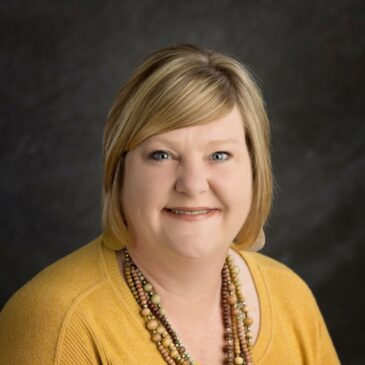 Denise Bowman
Administrative Assistant
Denise Bowman joined the SDCF team in the spring of 2022. Prior to joining the Foundation as administrative assistant, she worked 13 years for the South Dakota Department of Education.
Denise is responsible for general administrative, clerical and receptionist duties. She is excited to join SDCF working alongside the staff to assist donors, nonprofits and communities in reaching their charitable goals.
Denise enjoys camping, fishing and bowling. She was born and raised in Pierre where she currently lives with her two children.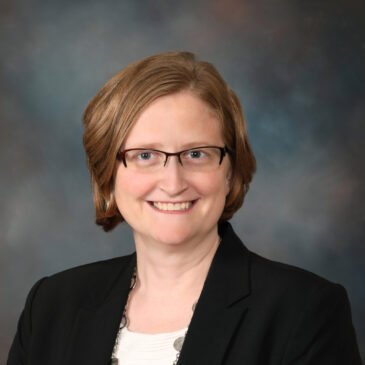 Elli Haerter
Freedom Scholarship Program Coordinator
Elli joined SDCF in January 2022. Based in Hosmer, Elli leads the work of the South Dakota Freedom Scholarship, South Dakota's first public/private partnership for need-based scholarships. She works with the Freedom Scholarship Board as they establish and operate the fund with partner institutions. For more on the scholarship, please visit www.FreedomScholarshipSD.com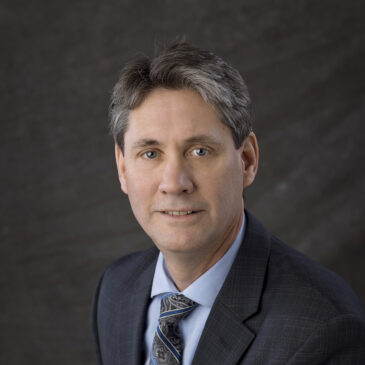 John T. Hanson
Senior Accountant
John joined the Foundation in January 2022. John assists with fund accounting, audit preparation and other ad hoc reporting requirements requested by fund holders.
John brings experience from his 35+ year career with the State of South Dakota. He began as an auditor for the SD Department of Transportation and since has worked in various positions including CFO for the SD Departments of Human Services and Revenue. In March of 2020, John made the decision to leave State government and began working for a local CPA firm preparing tax returns and assisting with bookkeeping.
John was raised by parents who instilled the values of hard work and giving back to your church and community. He has served on the Board of the Boys & Girls Club for 15 years, serving as Treasurer for 13 years and President for two. John has also served on the Lutheran Memorial Church Council with a three-year term as Vice-President, President, and immediate Past President. His favorite activity was serving three-year stints through the confirmation process at their church for both his sons.
John moved to Pierre in 1985 where he met and married his wife, Jackie, and was blessed to have two boys.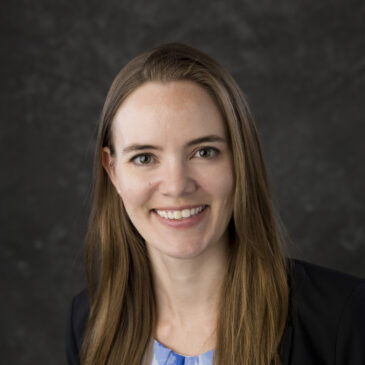 Crystal Ortbahn
Grant Program Coordinator
Crystal joined the South Dakota Community Foundation in September 2021. She brings experience in public service in South Dakota and overseas, having completed assignments with the United States Peace Corps in Uganda and Burkina Faso.

Crystal grew up in Pierre and is a graduate of Augustana University. She is eager to support good work being done across the state as a member of the grant team.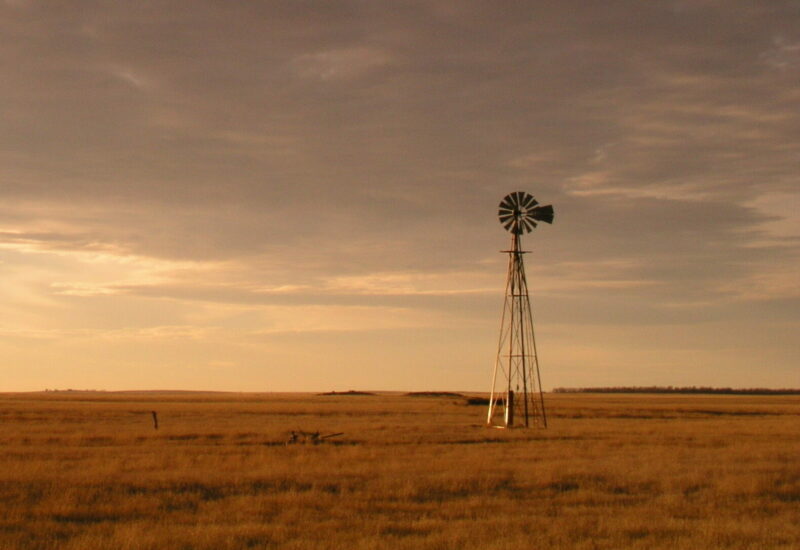 Board of Directors and Staff
Learn more about our leadership here.
Click here.