Community Innovation Grants
The Community Innovation Grant program concluded in 2021. SDCF is providing continued support for existing grant recipients through 2022. New applications are not being accepted.

A formula for Community Innovation

Addressing Your Community's Needs
The South Dakota Community Foundation (SDCF) first partnered with the Bush Foundation to offer Community Innovation Grants (CIGs) in 2014. This program concluded in 2021 and no new applications are being accepted. Continued support for existing CIG grant recipients will be provided through 2022.
Grants awarded in the last two rounds for 2021 are listed below.
Round 2 - 2021
Statewide
Black Hills Playhouse (Statewide): $20,000
Black Hills Playhouse partnered with Rosebud Elementary to create online curriculum based on the Oceti Sakowin Core Concepts-Essential Understandings and Standards (OSEU) for use in the spring of 2021. The result was the development of the Oceti Sakowin & Dakota Players Theatre Experience which involved creating and filming four Theatre Lesson Plans. An expansion of this project will include combining video, online and in-person learning with artists. Artists will go to Rosebud to work with schools in combination with teacher training for students in 3rd through 5th grades. A non-native community will be identified to replicate this training in. State and tribal leaders will be made aware of curriculum and input gathered.
Call to Freedom (Statewide): $20,000
Call to Freedom has spearheaded the development of the East River Human Trafficking Task Force (ERHTTF) since 2017. Their mission is to facilitate a collaborative effort to prevent trafficking of persons within the state and tribal nations, prosecution, education, awareness, and protection and provision of services to survivors. ERHTTF covers 44 counties in Eastern South Dakota. They are in Phase 2 of their strategic plan. Over 60 stakeholders are working collaboratively to reach all areas of South Dakota.
Native Governance Center (Statewide): $20,000
Native Governance Center, a Native-led nonprofit, founded in 2015 supports Native nations in Minnesota, North Dakota, and South Dakota in revitalizing their governance systems. They will provide customized, current, accurate, and culturally resonant governance training for partnering Native Nations. This project is rooted in the five principles of "Native nation rebuilding" as derived from research by the Harvard Project on American Indian Economic Development.
South Dakota Afterschool Network (Statewide): $20,000
The South Dakota Afterschool Network promotes afterschool programs, advocates public policy on behalf of afterschool programs, and encourages high quality in afterschool programs across South Dakota. Funds will help this nonprofit create a new partnership with Helpline Center's 211 program to ensure the OST (out-of-school time) mapping database is accurate and inform parents and families of programs. They will also strategize with policymakers to invest COVID relief funds in high needs areas.
South Dakota Voices for Peace (Statewide): $19,810
This project will raise educator awareness and understanding of their impact on South Dakota's growing demographic of youth of color (YOC). Educators will learn and explore ways to address biases, bigotry, policies, and systems that may not be supportive of youth of color. Five to seven South Dakota school districts will be identified for educator participation. In partnership with the South Dakota Education Association, they hope to increase districts and students impacted across the state.
Eastern South Dakota
Conscious Youth Solutions (Sioux Falls): $8,438
The mission of Conscious Youth Solutions is to bridge the gap between employers and young adults entering the workforce. Funds will support immigrant/foreign professionals rebuilding their careers in the U.S. and help employers understand and tap into this hidden talent pool. They will help foreign/immigrant professionals translate their past educational degrees and experience into obtaining jobs that best match their qualifications.
Huron Housing Authority (Huron): $10,000
Huron Rising- Reimagine our Future identified a housing shortage in Huron through a housing study. The demand for housing is outpacing construction making housing rehab a necessity for future economic development. Low-income and very low-income minorities, immigrants, refugees, elderly or disabled often don't have the funds needed to repair homes resulting in the number of dilapidated houses continuing to grow. They will focus on rehab activities for existing housing stock and the needs of the community.
Central South Dakota
South Dakota Discovery Center (Pierre): $20,000
The South Dakota Discovery Center's Workforce Development project addresses barriers that rural and tribal students face accessing STEM (science, technology, engineering, and Mathematics) education. This project will provide 6th through 12th graders with access to diverse, authentic career exploration experiences.
Western South Dakota
Ecotone Foundation, Inc. (Spearfish): $19,750
Ecotone Foundation was founded in 2016 and is organized to develop and provide education, research, and community programs around local food, specialty crops and natural building. They will hold community meetings throughout the next 18 months and start a conversation with farmers, ranchers, and like-minded supporters around the topic of Agritourism to better offer local food, local stay and local experiences to tourists visiting the region.
West Dakota Regional Water (western South Dakota): $20,000
Before the most recent renewal of their Future Use Water Permit from the Missouri River, the West Dakota Water Development District commissioned the South Dakota School of Mines to study the need for additional water supply in western Pennington County. The conclusion of the study was "a strong need for new sources of water within the study area exists. Local entities with a stake in water security should pool their resources to ensure that they are proactive in securing future sources of water". Preliminary work is already underway, and this grant will lend support to those efforts.
Youth & Family Services, Inc. (Rapid City): $20,000
In a concerted effort to reach underperforming adolescents in school, members of the Rapid City Alliance for Early Adolescence representing out-of-school time service providers and Rapid City Area Schools began investigating social emotional learning and aligning curriculum between the schools and out-of-school time providers. This grant award will support broadening understanding of social emotional learning among all middle school youth service providers in Rapid City.
Round 1 - 2021
Statewide
Alzheimer's Association South Dakota Chapter (Statewide): $10,000
In South Dakota, more than 18,000 people are living with Alzheimer's. This project will work to ensure that rural South Dakotans are connected to the same resources for Alzheimer's as their urban counterparts. The focus will begin with 50 or more rural counties and tribal areas in our state where dementia services and resources are most limited. The Alzheimer's Association is working in partnership with the South Dakota Department of Human Services, the South Dakota Department of Veterans Affairs and AARP to bolster this initiative.
Center for Rural Affairs (Statewide): $15,000
Many South Dakotans still lack broadband access, despite it being a critical component of modern-day life. Targeted engagement to underserved, rural communities is the prime focus of this project. Expansion of grassroots outreach, engagement with economic and community development groups, identification of tools and training to improve digital literacy and capabilities are all key objectives included in this process.
Lutheran Social Services of South Dakota (Statewide): $20,000
With this project, Lutheran Social Services is seeking to improve their agency and staff's capacity to work toward racial equity by increasing their ability to acknowledge and address racial and cultural differences, acknowledge racism and discrimination in society and advocate for remedies to social injustices.
NAMI South Dakota (Statewide): $20,000
Funds will support development of an online survey to determine topics, information and education needed when there is a request for a virtual mental health presentation. An online tracking tool will also be developed to measure presentation impact and determine trends. Data will be recorded allowing for strategic development and marketing of additional topics of interest to clients.
Survivors Joining for Hope, Inc. (Statewide): $10,000
Despite having a suicide rate amongst individuals ages 15-24 that is higher than the national average, limited resources exist for youth in South Dakota who have lost someone to suicide. A survey will be created for school administrators and student councils to complete. Based on scores from these surveys, each school will be put into a region to determine a baseline for student awareness and staff education. Community engagement will take place and groups will be led not just by adults but by youth themselves. Information gleamed from the surveys will help develop and launch a program focused on providing curriculum, resources and activities for youth.
Eastern South Dakota
Boys & Girls Club of the Northern Plains, Inc. (Yankton): $10,000
The Boys and Girls Club of the Northern Plains, Inc. is an umbrella organization with five different Boys & Girls Clubs serving youth in different areas including the Boys & Girls Club of Yankton. They successfully began the process of developing a diversion program for juvenile felons in Brookings. This work will continue focusing on the goal of improving diversion programming for youth within Yankton County. Partners in this effort will include the State's Attorney's office, local businesses, mental health agencies, youth and families and probation officers.
Missouri Sedimentation Action Coalition (Yankton): $8,000
With US Army Corps of Engineers input, the Missouri Sedimentation Action Coalition began developing a sediment management plan. Phase 1 began July 1, 2019 and laid out tasks and costs associated with Phase 2. Phase 2 focuses on tasks such as a Solutions Workshop, which will bring subject matter experts together in Yankton and includes an economic analysis using different dredging scenarios.
Pathways to Inclusive & Equitable Workplaces (Sioux Falls): $20,000
Pathways has conducted more than 100 interviews in the Sioux Falls area with business and community leaders regarding Diversity, Equity and Inclusion (DE&I). Educators on their team will work with employers through a year-long DE&I Activator Series, HR round tables, Sioux Falls Voices (panels comprised of diverse community members) and intensives on unconscious bias and cultural competence.
St. Francis House (Sioux Falls): $5,200
An initial survey of small non-profit directors shed light on common challenges being experienced by all of them. The costs of health insurance and retaining and recruiting employees was a common theme. They will explore the idea of a small group of nonprofits coming together to form an association. Focus groups will be held, findings shared and recommendations presented regarding next steps.
Southeast Technical Institute Foundation (Sioux Falls): $14,630
Southeast Technical College will build on a pilot program they offered to over 30 diverse students who were employed by local construction companies, earned dual enrollment credit and learned the construction trade. The curriculum was created by faculty and industry partners. To build on that pilot program, new industry sponsors have been recruited that include Associated General Contractors, the Homebuilder's Association and landscape companies in the Sioux Falls area. Area high schools will help identify rising juniors and seniors interested in a paid apprenticeship.
United Way of Northeastern SD (Aberdeen): $20,000
Five organizations in Aberdeen (Aberdeen Chamber of Commerce, Aberdeen Development Corporation, Aberdeen Convention and Visitors Bureau, Aberdeen Downtown Association and United Way of Northeastern South Dakota) will each remain autonomous and focused on their core mission; but will also work together publicly with other organizations to address a shared vision. Funding will allow them to identify that shared vision through the process of self-evaluation and strategic planning.
Central South Dakota
Dakota Wesleyan University Learn & Earn Program (Pierre): $12,000
The Learn & Earn experience is a hands-on real-world simulation that can be completed in 16 consecutive months. There are no tests, papers or traditional grades. After the first four months, the student will work in their paid internships two days a week, while earning professional credentials. After eight months, the internship will increase to three days a week with the student spending two days at Capital City Campus. Students will be provided laptops to use at work and on campus. Dakota Wesleyan University has partnered with the Pierre Economic Development Corporation, the Capital City Campus, BankWest and others to develop this program.
Western South Dakota
Mniluzahan Okolakicipayi Ambassadors (Rapid City): $20,000
The Mniluzahan Okolakicipayi Ambassadors and the City of Rapid City have come together to create a public private partnership to address race relations, inequity and discrimination in a way that is new, inclusive and resourceful through the creation of a new Human Relations Commission. Supporters include elected city leaders. A one-day "tour" concept will be incorporated to reveal Rapid City's diversity, rich culture, challenges, historical geography and human capital for cohorts of diverse participants. Following the "tour", input will be gathered from participants to examine community needs and move towards solutions.
Victims of Violence Intervention Program (western South Dakota): $20,000
Through a needs assessment conducted by Victims of Violence Intervention Program, they learned domestic and sexual violence against Black, Indigenous and other People of Color (BIPOC) was much greater than others in their communities. A study will be conducted focusing on the experiences of BIPOC survivors in western South Dakota. Using a 3-phase process that includes collecting information, publishing results in peer journals and media outlets, Victims of Violence Intervention Program will be better equipped to serve and empower survivors. By inviting area organizations and partners to join them, a regional understanding of how to prioritize racial equity will be developed.
If you have questions or need assistance, please contact: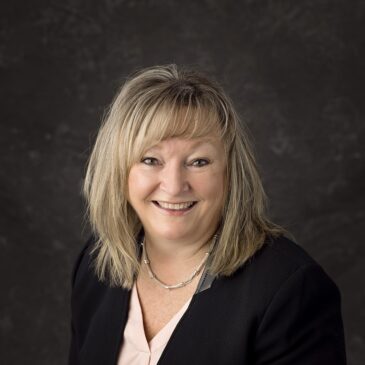 Ginger Niemann
Senior Program Officer
Since 1998, Ginger has been a member of the South Dakota Community Foundation team. Nearly a decade of her time at the foundation has been spent overseeing the administration of grant programs. Currently, Ginger works closely with the Grant Making Committee to make distributions from the South Dakota Fund and Community Innovation Grants program, which is a partnership with the Bush Foundation. In addition to managing the grant application process from application to selection, she also oversees the Fairy Godmother Fund, which meets urgent needs of women in the state.
Ginger is committed to connecting non-profit organizations with the funds they need to help South Dakotans. Traveling across the state, she meets with grant applicants, conducts site visits of grant recipients and awards grant checks.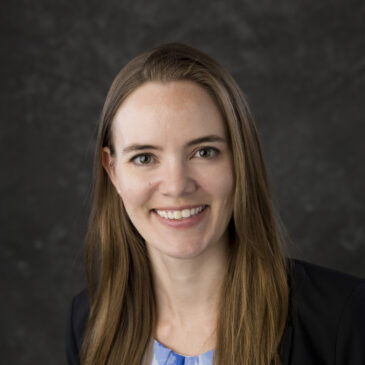 Crystal Ortbahn
Grant Program Coordinator
Crystal joined the South Dakota Community Foundation in September 2021. She brings experience in public service in South Dakota and overseas, having completed assignments with the United States Peace Corps in Uganda and Burkina Faso.

Crystal grew up in Pierre and is a graduate of Augustana University. She is eager to support good work being done across the state as a member of the grant team.

Janet Ricketts
Program Assistant
Janet joined the staff in January 2017. She assists with communications and the large number of grants that funnel through SDCF's headquarters in Pierre.
Her past work experience includes teaching for 11 years in Colorado and Wyoming, before returning to South Dakota to work for the South Dakota Department of Education. While at the SD DOE, Janet served as a Division Director supervising large federal grant programs. Prior to coming to SDCF, she worked at the Pierre Area Chamber of Commerce serving as their Communications and Community Outreach Coordinator.
Janet enjoys her work with the South Dakota Community Foundation because of its ongoing profound effect on communities statewide.