Community Innovation Grants
SDCF's partnership with the Bush Foundation
A formula for Community Innovation

Addressing Your Community's Needs
The South Dakota Community Foundation has partnered with the Bush Foundation to offer Community Innovation Grants (CIGs). These grants focus on specifically supporting community problem-solving projects that lead to more effective, equitable and sustainable solutions. If your organization wants to take an in-depth look at a problem or challenge you've identified, you may want to consider applying for this grant.


Applications are being accepted in two rounds with grant awards ranging from $500 to $20,000.

Before you start the application, view our grantmaking guidelines and sample application below. This will help you ensure eligibility and that you have all you'll need for a formal application. Then, visit our online application to begin your grant application. If you've previously submitted a grant application to the SDCF, visit eGrant to submit your application.

Please Note: In calendar year 2022, the Bush Foundation will announce who the Community-based Grant Program partners will be for South Dakota, North Dakota, Minnesota, and the 23 Native Nations. This will result in additional funding being available for these areas! Watch for more details to come.
There are countless promising projects happening throughout South Dakota. As we make funding decisions, we will use the following criteria to see what proposals best fit our strategy:

Community Innovation Program Fit
• Does the project use inclusive, collaborative and resourceful processes to pursue an innovative solution to a community challenge?
Inclusive. Does the project meaningfully engage key stakeholders? Does it thoughtfully identify those needed to create the intended change and, whenever possible, include those directly affected by the problem?
Collaborative. Is the project a true joint effort, with partners willing to share ownership and decision-making as they pursue an innovation together?
Resourceful. Does the project use existing resources and assets creatively to make the most of what a community already has?
• Is the process likely to lead to a community innovation? Will it serve as a breakthrough in addressing a community need? Will it be more effective, equitable, or sustainable than existing approaches?
Implementation Plans
• Is the project plan thoughtful and realistic? Does it address the identified community need?
• Does the applicant have the capacity to execute the work effectively or have a plan to meet the needed capacity?
Potential Impact of the Project
• Will the project likely make a significant, sustainable difference, now or in the future?
• Will the project inspire or inform others?
Eligibility Requirements
An organization must meet the following minimum requirements for a Community Innovation Grant:
• All projects submitted for Community Innovation Grants 2021 must be completed by December 31, 2022.
• Grants must be used for a charitable purpose.
• Applicants should be a public, nonprofit organization as defined by IRS Publication 78. Individuals are not eligible.
• We accept applications from fiscal sponsors. The fiscal sponsor organization must be the applicant organization and submit the grant application. Upon approval, the fiscal sponsor would become the grantee and receive the requested grant funds.
• Grants must be used for projects located in South Dakota.
• We will favor/prioritize proposals with project budget sizes that are of appropriate scale to this $500 - $20,000 grant opportunity.
• We are committed to addressing racial and economic disparities.
Potential Projects
The following are hypothetical examples meant to get your creative juices flowing. They might help you consider ways that you could use a Community Innovation Grant to address a community need or opportunity.
• Community A cares about hunger. One of their organizations is applying to bring together all community stakeholders working to combat hunger. They want to use a series of facilitated meetings to develop a common understanding of the problem. They want to examine the food system for primary weaknesses and opportunities. They want to begin to lay the foundation for a more collaborative environment. They hope that through this project they will create a system that is better poised to combat the growing issue of hunger in their community.
• Community B is concerned about racism in their schools. The school district, the city and community organizations are jointly sponsoring an effort to build cultural competence and seek new policies and practices to address racism in its schools. They are asking for funding to train a team of students, staff, parents and other community members in cultural competence and racial justice. Their hope is that this team can help transform Community B from the inside out and generate a breakthrough in how Community B addresses racism.
• Community C has an old storefront available downtown for development. The local Community Development Corporation recently attended a community engagement training and would like to employ some of what they learned to engage their community in creating an innovative use for this space. The Community Development Corporation is seeking funding to hire a community engagement coach to support them in executing their project.
Next Steps
If your project fits these requirements, review the grant application information below.
Ready to apply for a Community Innovation Grant?
Follow these steps to complete your application.
1. If you have not already done so, read the Community Innovation grantmaking guidelines above to ensure you meet all eligibility requirements.
2. Download a draft application (PDF). It will show you what information you will need.
3. Start your application in eGrant. If you have not used eGrant before, you'll need to register for an account. Then click on the Community Innovation Grant Program under Opportunities on the left side of the screen.
4. The SDCF staff and board of directors will review your application. We will notify you of our decision according to the grant deadlines timeline below.
Round 2 - 2021
Statewide
Black Hills Playhouse (Statewide): $20,000
Black Hills Playhouse partnered with Rosebud Elementary to create online curriculum based on the Oceti Sakowin Core Concepts-Essential Understandings and Standards (OSEU) for use in the spring of 2021. The result was the development of the Oceti Sakowin & Dakota Players Theatre Experience which involved creating and filming four Theatre Lesson Plans. An expansion of this project will include combining video, online and in-person learning with artists. Artists will go to Rosebud to work with schools in combination with teacher training for students in 3rd through 5th grades. A non-native community will be identified to replicate this training in. State and tribal leaders will be made aware of curriculum and input gathered.
Call to Freedom (Statewide): $20,000
Call to Freedom has spearheaded the development of the East River Human Trafficking Task Force (ERHTTF) since 2017. Their mission is to facilitate a collaborative effort to prevent trafficking of persons within the state and tribal nations, prosecution, education, awareness, and protection and provision of services to survivors. ERHTTF covers 44 counties in Eastern South Dakota. They are in Phase 2 of their strategic plan. Over 60 stakeholders are working collaboratively to reach all areas of South Dakota.
Native Governance Center (Statewide): $20,000
Native Governance Center, a Native-led nonprofit, founded in 2015 supports Native nations in Minnesota, North Dakota, and South Dakota in revitalizing their governance systems. They will provide customized, current, accurate, and culturally resonant governance training for partnering Native Nations. This project is rooted in the five principles of "Native nation rebuilding" as derived from research by the Harvard Project on American Indian Economic Development.
South Dakota Afterschool Network (Statewide): $20,000

The South Dakota Afterschool Network promotes afterschool programs, advocates public policy on behalf of afterschool programs, and encourages high quality in afterschool programs across South Dakota. Funds will help this nonprofit create a new partnership with Helpline Center's 211 program to ensure the OST (out-of-school time) mapping database is accurate and inform parents and families of programs. They will also strategize with policymakers to invest COVID relief funds in high needs areas.
South Dakota Voices for Peace (Statewide): $19,810
This project will raise educator awareness and understanding of their impact on South Dakota's growing demographic of youth of color (YOC). Educators will learn and explore ways to address biases, bigotry, policies, and systems that may not be supportive of youth of color. Five to seven South Dakota school districts will be identified for educator participation. In partnership with the South Dakota Education Association, they hope to increase districts and students impacted across the state.
Eastern South Dakota
Conscious Youth Solutions (Sioux Falls): $8,438
The mission of Conscious Youth Solutions is to bridge the gap between employers and young adults entering the workforce. Funds will support immigrant/foreign professionals rebuilding their careers in the U.S. and help employers understand and tap into this hidden talent pool. They will help foreign/immigrant professionals translate their past educational degrees and experience into obtaining jobs that best match their qualifications.
Huron Housing Authority (Huron): $10,000
Huron Rising- Reimagine our Future identified a housing shortage in Huron through a housing study. The demand for housing is outpacing construction making housing rehab a necessity for future economic development. Low-income and very low-income minorities, immigrants, refugees, elderly or disabled often don't have the funds needed to repair homes resulting in the number of dilapidated houses continuing to grow. They will focus on rehab activities for existing housing stock and the needs of the community.
Central South Dakota
South Dakota Discovery Center (Pierre): $20,000
The South Dakota Discovery Center's Workforce Development project addresses barriers that rural and tribal students face accessing STEM (science, technology, engineering, and Mathematics) education. This project will provide 6th through 12th graders with access to diverse, authentic career exploration experiences.
Western South Dakota
Ecotone Foundation, Inc. (Spearfish): $19,750
Ecotone Foundation was founded in 2016 and is organized to develop and provide education, research, and community programs around local food, specialty crops and natural building. They will hold community meetings throughout the next 18 months and start a conversation with farmers, ranchers, and like-minded supporters around the topic of Agritourism to better offer local food, local stay and local experiences to tourists visiting the region.
West Dakota Regional Water (western South Dakota): $20,000
Before the most recent renewal of their Future Use Water Permit from the Missouri River, the West Dakota Water Development District commissioned the South Dakota School of Mines to study the need for additional water supply in western Pennington County. The conclusion of the study was "a strong need for new sources of water within the study area exists. Local entities with a stake in water security should pool their resources to ensure that they are proactive in securing future sources of water". Preliminary work is already underway, and this grant will lend support to those efforts.
Youth & Family Services, Inc. (Rapid City): $20,000
In a concerted effort to reach underperforming adolescents in school, members of the Rapid City Alliance for Early Adolescence representing out-of-school time service providers and Rapid City Area Schools began investigating social emotional learning and aligning curriculum between the schools and out-of-school time providers. This grant award will support broadening understanding of social emotional learning among all middle school youth service providers in Rapid City.
Round 1 - 2021
Statewide
Alzheimer's Association South Dakota Chapter (Statewide): $10,000
In South Dakota, more than 18,000 people are living with Alzheimer's. This project will work to ensure that rural South Dakotans are connected to the same resources for Alzheimer's as their urban counterparts. The focus will begin with 50 or more rural counties and tribal areas in our state where dementia services and resources are most limited. The Alzheimer's Association is working in partnership with the South Dakota Department of Human Services, the South Dakota Department of Veterans Affairs and AARP to bolster this initiative.
Center for Rural Affairs (Statewide): $15,000
Many South Dakotans still lack broadband access, despite it being a critical component of modern-day life. Targeted engagement to underserved, rural communities is the prime focus of this project. Expansion of grassroots outreach, engagement with economic and community development groups, identification of tools and training to improve digital literacy and capabilities are all key objectives included in this process.
Lutheran Social Services of South Dakota (Statewide): $20,000

With this project, Lutheran Social Services is seeking to improve their agency and staff's capacity to work toward racial equity by increasing their ability to acknowledge and address racial and cultural differences, acknowledge racism and discrimination in society and advocate for remedies to social injustices.
NAMI South Dakota (Statewide): $20,000
Funds will support development of an online survey to determine topics, information and education needed when there is a request for a virtual mental health presentation. An online tracking tool will also be developed to measure presentation impact and determine trends. Data will be recorded allowing for strategic development and marketing of additional topics of interest to clients.

Survivors Joining for Hope, Inc. (Statewide): $10,000
Despite having a suicide rate amongst individuals ages 15-24 that is higher than the national average, limited resources exist for youth in South Dakota who have lost someone to suicide. A survey will be created for school administrators and student councils to complete. Based on scores from these surveys, each school will be put into a region to determine a baseline for student awareness and staff education. Community engagement will take place and groups will be led not just by adults but by youth themselves. Information gleamed from the surveys will help develop and launch a program focused on providing curriculum, resources and activities for youth.
Eastern South Dakota
Boys & Girls Club of the Northern Plains, Inc. (Yankton): $10,000
The Boys and Girls Club of the Northern Plains, Inc. is an umbrella organization with five different Boys & Girls Clubs serving youth in different areas including the Boys & Girls Club of Yankton. They successfully began the process of developing a diversion program for juvenile felons in Brookings. This work will continue focusing on the goal of improving diversion programming for youth within Yankton County. Partners in this effort will include the State's Attorney's office, local businesses, mental health agencies, youth and families and probation officers.
Missouri Sedimentation Action Coalition (Yankton): $8,000
With US Army Corps of Engineers input, the Missouri Sedimentation Action Coalition began developing a sediment management plan. Phase 1 began July 1, 2019 and laid out tasks and costs associated with Phase 2. Phase 2 focuses on tasks such as a Solutions Workshop, which will bring subject matter experts together in Yankton and includes an economic analysis using different dredging scenarios.
Pathways to Inclusive & Equitable Workplaces (Sioux Falls): $20,000
Pathways has conducted more than 100 interviews in the Sioux Falls area with business and community leaders regarding Diversity, Equity and Inclusion (DE&I). Educators on their team will work with employers through a year-long DE&I Activator Series, HR round tables, Sioux Falls Voices (panels comprised of diverse community members) and intensives on unconscious bias and cultural competence.
St. Francis House (Sioux Falls): $5,200
An initial survey of small non-profit directors shed light on common challenges being experienced by all of them. The costs of health insurance and retaining and recruiting employees was a common theme. They will explore the idea of a small group of nonprofits coming together to form an association. Focus groups will be held, findings shared and recommendations presented regarding next steps.
Southeast Technical Institute Foundation (Sioux Falls): $14,630
Southeast Technical College will build on a pilot program they offered to over 30 diverse students who were employed by local construction companies, earned dual enrollment credit and learned the construction trade. The curriculum was created by faculty and industry partners. To build on that pilot program, new industry sponsors have been recruited that include Associated General Contractors, the Homebuilder's Association and landscape companies in the Sioux Falls area. Area high schools will help identify rising juniors and seniors interested in a paid apprenticeship.
United Way of Northeastern SD (Aberdeen): $20,000
Five organizations in Aberdeen (Aberdeen Chamber of Commerce, Aberdeen Development Corporation, Aberdeen Convention and Visitors Bureau, Aberdeen Downtown Association and United Way of Northeastern South Dakota) will each remain autonomous and focused on their core mission; but will also work together publicly with other organizations to address a shared vision. Funding will allow them to identify that shared vision through the process of self-evaluation and strategic planning.
Central South Dakota
Dakota Wesleyan University Learn & Earn Program (Pierre): $12,000
The Learn & Earn experience is a hands-on real-world simulation that can be completed in 16 consecutive months. There are no tests, papers or traditional grades. After the first four months, the student will work in their paid internships two days a week, while earning professional credentials. After eight months, the internship will increase to three days a week with the student spending two days at Capital City Campus. Students will be provided laptops to use at work and on campus. Dakota Wesleyan University has partnered with the Pierre Economic Development Corporation, the Capital City Campus, BankWest and others to develop this program.
Western South Dakota
Mniluzahan Okolakicipayi Ambassadors (Rapid City): $20,000
The Mniluzahan Okolakicipayi Ambassadors and the City of Rapid City have come together to create a public private partnership to address race relations, inequity and discrimination in a way that is new, inclusive and resourceful through the creation of a new Human Relations Commission. Supporters include elected city leaders. A one-day "tour" concept will be incorporated to reveal Rapid City's diversity, rich culture, challenges, historical geography and human capital for cohorts of diverse participants. Following the "tour", input will be gathered from participants to examine community needs and move towards solutions.
Victims of Violence Intervention Program (western South Dakota): $20,000
Through a needs assessment conducted by Victims of Violence Intervention Program, they learned domestic and sexual violence against Black, Indigenous and other People of Color (BIPOC) was much greater than others in their communities. A study will be conducted focusing on the experiences of BIPOC survivors in western South Dakota. Using a 3-phase process that includes collecting information, publishing results in peer journals and media outlets, Victims of Violence Intervention Program will be better equipped to serve and empower survivors. By inviting area organizations and partners to join them, a regional understanding of how to prioritize racial equity will be developed.
Round 3 - 2019
Statewide
Call to Freedom (Statewide): $10,000
Call to Freedom will be a bridge connecting community youth services, schools and other resources to identify and serve youth in pilot communities (Sioux Falls, Pierre, Yankton, Watertown and Lower Brule) who are victimized by human trafficking. Funding will provide unified training and intervention strategies throughout youth programs in the pilot communities to establish a network working collaboratively with existing child response teams. State and tribal child protection agencies and court services programs serving youth will be engaged to participate in the development, implementation and outcome measurements of youth strategies.
Friends of South Dakota Public Broadcasting (Statewide): $10,000
The South Dakota Public Broadcasting Early Childhood Initiative will support Pre-K professionals and provide options to assist families at home. They have contracted with a Pre-K coordinator to analyze, plan and lead their early childhood education initiative. They will engage Pre-K professionals and parents representative of location and culture at community engagement sessions to create a detailed action plan. After analysis and outreach, they will launch activities and include on-going evaluation.
GROW South Dakota (Statewide): $10,000
GROW South Dakota plans to recruit four to five communities to participate in their First Impression Tours. In a First Impression Tour, a GROW SD coach recruits and coordinates community development leaders from South Dakota towns to tour their communities and share reactions with their hosts. Tours are conducted in a round robin approach, where all "Tourists" visit each other's hometowns. With information gathered from the tours, community groups can identify specific areas of need and generate an action plan to prioritize next steps.
South Dakota Voices for Peace (Statewide): $10,000
This project will make a concerted statewide effort to assure that Native Americans, children, homeless/transient, persons living in poverty, Limited English Proficient residents, the elderly and disabled are all included in the next federal Census count. The Census officially starts its count in April 2020 with 3 phases, including electronic applications, mailed applications and then door knocks by federal census workers. South Dakota Voices for Peace will generate a plan assuring that our communities are accurately counted.
University of South Dakota (Statewide): $5,000
The goal of palliative care is to achieve the best possible quality of life for patients at the end of life and their families. An existing network of coalition partners will implement the Extension for Community Healthcare Outcomes (ECHO) model for palliative care. This project will support training two coalition leaders as full ECHO replication partners, which is the first step in making this project a reality.
Eastern South Dakota
Boys & Girls Club of Brookings: $10,000
Brookings County is seeing a need for programs for juvenile felons. The State's Attorney's office, local businesses, mental health agencies, youth and families and probation officers will partner with the Boys & Girls Club of Brookings Teen Center to develop a diversion program for juvenile felons. The Workforce Development Program and Educational Nights will be offered at the Teen Center.
Glacial Lakes Area Development (Britton): $10,000
Residents from all generations and socio-economic backgrounds will be encouraged to participate in efforts to ensure Langford remains a thriving rural community. A Dakota Resources community coaching team will facilitate a community gathering and establish initiative teams for specific projects.
Huron Housing Authority: $10,000
The need for housing rehab activities was identified through a public event called "Huron Rising - Reimagine Our Future" sponsored by the Huron Community Foundation. As a result, an ad hoc "Housing Committee" made up of stakeholders and other passionate individuals was formed. Through a year-long collaboration, they developed five essential functions and activities that are crucial to begin addressing existing conditions in Huron's housing market.
St. Francis House (Sioux Falls): $10,000
After conducting a feasibility study and holding community stakeholder meetings, it became apparent that donors and agency stakeholders wanted a coordinated system of services to meet the needs of those suffering from opioid addiction. Partnering with numerous other agencies including Carroll Institute, Avera McKennan, Smart Recovery, Women of Hope and Dress for Success, St. Francis House will manage the coordinated effort for not only their guests but other individuals in need of services as well.
Wessington Springs Area Chamber & Development: $10,000
The Wessington Springs Area Chamber & Development will address the shortage of exercise opportunities for residents in Jerauld County. "Winter Park" days were organized last winter by members of the community and a plan is in place to make this activity permanently available to their town members. A senior at the area high school will be recruited to spearhead the project. Focus discussion groups will follow along with community workdays to prepare outdoor space. Volunteers will be secured to help with all required tasks.
Western South Dakota
Black Hills Special Services Cooperative (3 locations in western SD): $10,000
The Collaborative Community Art Project will focus on developing unity among individuals of diverse groups by collaboratively creating community art projects to be displayed outdoors in multiple locations in western South Dakota. Community co-sponsored meetings, education sessions focused on diversity discussions and collaborative art building events will all be provided at no cost to communities involved. Three community art pieces will be created including one from the Rapid City 21st Century Programs (includes five schools), one Reservation school district and a third location selected based on the artist's schedule.
Black Hills Works, Inc. (Rapid City): $10,000
In an effort to promote responsible e-waste disposal, Echo Works, a division of Black Hills Works is teaming up with Western Dakota Tech to establish a physical location for an on-campus and community-accessible e-recycling facility and to develop a marketing strategy to encourage responsible recycling practices.
Fork Real Community Cafe (Rapid City): $10,000
Located in Rapid City, Fork Real uses the "pay-what-you can" café model to provide healthy food to anyone, regardless of their ability to pay. Patrons at the Fork Real Community Café have the option to not only pay for their meal, but they can also pay for another meal for a neighbor, sponsor a meal by purchasing a meal token or they can opt to volunteer with the café and serve the community. Workforce Development opportunities exist for volunteers at the Café to learn a restaurant skill.
Magpie Creative (Rapid City): $10,000
Both Native and non-Native artists and art organizations in Rapid City have identified a need for consistent and affordable space in which to work. Meetings will be held with core stakeholders to increase awareness and buy-in for ongoing activities and to garner ideas for future space and programming. A plan including a timeline and next steps will be developed.
makeSPACE Spearfish Partnership for Arts, Cycling and Equity, Inc. (Spearfish): $10,000
makeSPACE focuses on enabling marginalized people to actively engage with their community through participation in the arts and cycling. To accomplish this, they have implemented a 3-phase process. In phase 1 they identified the need, in phase 2 they implemented a solution by opening a facility in March 2019. Phase 3 focuses on continued learning.
Red Cloud Indian School (Pine Ridge): $10,000
A story mapping documentation project will be implemented with community youth, leaders, artists and elders that will reveal the multiple layers of Lakota connection to the land. A partnership has been formed between The Heritage Center at Red Cloud Indian School, Racing Magpie and an archivist from the Oglala Lakota College. Stories will be gathered, preserved, archived and be accessible in perpetuity.
Winyan Wicayuonihan Oyanke – Where All Women Are Honored (Pine Ridge Indian Reservation): $10,000
A mission, protocols and safety responses will be developed for use throughout the region in an effort to be pro-active and address any problems that could result with the arrival of the KXL Pipeline and accompanying man camps on the Pine Ridge Reservation. A pre-planning meeting will be held including Attorneys General, Chiefs of Police and others from local counties that expect to be impacted.
Round 2 - 2019
Statewide
Helpline Center (Statewide): $10,000
The Helpline Center Social Needs Navigation program identifies and addresses the social determinants of the health of clients when visiting social service agencies. A client takes a self-survey administered on a tablet. Helpline Center team members review survey results and follow-up with individuals to provide more information and resources based on survey responses. Funds will be used to grow the capacity of this program by increasing partner agencies and staffing to make follow-up calls to clients with needs. Impact will be measured using data collected from surveys.
Lutheran Social Services of South Dakota (Statewide): $10,000
Drug possession is the most common reason for a person to be incarcerated in a South Dakota prison. In 2015, the state piloted a telehealth substance abuse treatment project in partnership with Lutheran Social Services. In 2016, the state officially made the program a permanent service open to all eligible probationers and parolees. Funds will support expansion of Lutheran Social Service's telehealth technology loan program for participants.
South Dakota Network Against Family Violence &Sexual Assault (Statewide): $10,000
The South Dakota Network Against Family Violence & Sexual Assault has grown to 61 agency members, including victim's service organizations, visitation centers, police departments and State's Attorney's offices. The grant will be used to expand the statewide Sexual Assault Task Force (SATF). The SATF utilizes statewide expertise of sexual assault and domestic violence organizations in our state and implements systemic and community-level prevention strategies.
The Lost & Found Association (Statewide): $10,000
This project will expand a successful pilot program to assess student mental health needs at SDSU to three new South Dakota campuses that include USD, USF and DWU. Campus wide needs assessments will focus on identifying opportunities to expand or strengthen existing services, evaluate current programming and improve mental health services to college-aged adults. Lost & Found will produce a written report outlining trends, findings and recommendations to campus leaders and students that will be readily available to the public.
The Shepherd's Gift: GM 1 for HD (Statewide): $10,000
Huntington's Disease is a hereditary disease that breaks down an individual's neurological abilities, robs a person of the capability to function normally and is always fatal. A specific genetic line of sheep affected with a condition known as GM 1 gangliosidosis produce 40 times the normal amount of GM 1 compared to sheep without this condition. It is these special lambs that have the potential to make a difference to Huntington's Disease patients. The partnership between South Dakota sheep producers and medical researchers has the potential of bolstering profitability for sheep cooperators and positively impacting the lives of families living with HD and other neurological disorders.
Eastern South Dakota
Health Connect of South Dakota (Sioux Falls): $10,000
Health Connect has managed the Sioux Empire Tobacco (SET) Free Coalition with its focus on tobacco prevention and cessation work since 2007. The focus of the SET-Free Coalition has moved beyond tobacco addiction into additional addictions, such as opioids, prescription drugs, alcohol and gambling. They have added a coalition specifically for youth and young adults. Health Connect of South Dakota has completed surveys focusing on consumer opioid lack of knowledge and tobacco point of sales. They will begin strategic planning using survey information that has been collected.
Helping with Horsepower (Mitchell): $10,000
The mission of Helping with Horsepower at Reclamation-Ranch is to assist individuals with special needs and at-risk youth in achieving their goals and full potential through interactions with horses. A program is under development that will partner girls from the Abbott House and other "at risk" individuals with those riders that have physical disabilities or special needs.
Sioux Falls Design Center (Sioux Falls): $10,000
The Sioux Falls Design Center is working alongside the city of Sioux Falls Public Transit Core Team to solve transit related issues using the design lens. The current public transit system in Sioux Falls is being challenged as many of the affordable housing projects and larger employers are locating towards the outskirts of the city resulting in their being miles away from any bus stops. A four-phase process will address these challenges. Funds will be used for Phase 1 of the project. "Ride the Bus Week" will engage the public for one week to encourage ridership and collect data from riders about transit-related design issues.
Spink Area Support Network (Redfield): $10,000
The Spink Area Support Network (SASN) has been hosting meetings since the fall of 2018 to assess and identify key stakeholders in their area that need to be involved in the establishment of a comprehensive critical response protocol. The protocol will focus on agricultural mental health and well-being, natural disasters and community trauma. In addition to protocol development, they will provide training to community crisis management teams.
Central South Dakota
Michael Glynn Memorial Coalition (White River): $10,000
A survey conducted in December 2018 of White River High School students indicated that over 40% of the students had "seriously considered suicide in the past 12 months". The Michael Glynn Memorial Coalition had previously been working on tobacco and underage alcohol use prevention. Now, their focus is shifting to suicide prevention in the form of an organization of youth leaders/role models and including them in training and recognition efforts. Michael Glynn is an accredited Prevention Services organization and holds monthly meetings to hear concerns, offer suggestions or ideas and inform the public of current data findings.
Western South Dakota
Black Hills Community Economic Development (Rapid City): $10,000
The Rushmore Region Alliance (RRA) is an economic development initiative that was created by the Black Hills Community Economic Development to stimulate business investment in the region. Working in collaboration with economic development professionals from six counties (Butte, Custer, Fall River, Lawrence, Meade and Pennington) regular meetings will be organized to determine specific areas of training and development needed for each locale. Meetings will be conducted both locally and regionally and may involve surveys for those unable to attend and voice their opinions.
Crazy Horse Memorial Foundation (Crazy Horse): $8,750
The Indian University of North America, part of the Crazy Horse Memorial Foundation, is working to provide support for Native American students both college-bound and in college. They will institute a two-day college fair for Native American high school juniors from both Indian and public schools located in western South Dakota. The fair will have a continuing component. They will begin working with College Fair students throughout their Senior year, assisting them with college prep. In addition, an academic success coaching online portal will make it easy for peers to provide support for each other throughout their post-secondary years.
Oglala Lakota Children's Justice Center (Pine Ridge): $10,000
Oglala Lakota Children's Justice Center (OLCJC) seeks to address the needs of Children and Youth by using a community level process to engage community members. In a recent readiness and evaluability assessment conducted by OLCJC a myriad of issues became apparent, including identifying the lack of or non-existent resources for children who suffer from maltreatment, abuse and neglect and have a history of adverse childhood experiences. They will conduct community conversations in seven communities on the Pine Ridge Reservation over an eight-month period. These initial seven community conversations will be detailed in reports, evaluations and timelines, mapping and data summation all concluded by the end of April 2020.
Passages Women's Transitional Living (Rapid City): $10,000
Passages Women's Transitional Living provides transitional housing and support for women returning from prison to the Black Hills area. Based on program data and research-based insights, three key elements surfaced as contributors to a successful reentry process. Those three elements include having a stable, safe and reliable pace to live, engaging in a structured program and committing to staying involved in the program for at least 6 months. This project will increase the percentage of women served by Passages who reach or exceed a threshold of at least six months by strengthening case management support.
Round 1 - 2019
Statewide
Black Hills Playhouse (Statewide): $10,000
The Black Hills Playhouse will train more teaching artists to work with special populations using creative theatre techniques. They are exploring partnerships with various college and university programs to create internship opportunities (for credit) for higher ed students studying special education, communications and theatre and will research the possibility of creating a certification program for teaching artists.
Center for the Prevention of Child Maltreatment (Statewide): $10,000
The Center for the Prevention of Child Maltreatment (CPCM) has partnered with the South Dakota Division of Social Services – Child Protection Services (CPS) on this project. Plans are to analyze CPS's large data set for trends or modeling. Once the analysis is complete, CPCM and CPS will facilitate problem solving processes with key stakeholders across the state. The two goals of this project are to determine the characteristics of children who experience maltreatment in rural settings to determine characteristics that may put them at risk and to understand the protective factors that may alleviate the potential risk to maltreatment.
South Dakota Discovery Center (Statewide): $4,700
Storytelling for Explorer Educators will build the capacity of South Dakota educators to integrate National Geographic style storytelling into their classrooms through a two-phase project done in conjunction with National Geographic Certified Educators. Phase 1 will convene in Badlands National Park for 3 days to develop a framework and exemplars for subject matter storytelling. In Phase 2, a cohort of South Dakota educators will participate in a pilot of this opportunity. After the completion of Phase 2, the South Dakota Discovery Center will develop two versions of the professional development to engage the broader South Dakota educator community.
Eastern South Dakota
Pathways Shelter for the Homeless, Inc. (Yankton): $3,500
Founded in 1994, Pathways began as the "Yankton Area Homeless Shelter". They are currently operating out of an old motel purchased in 2015 that has shelter space for up to 48 people. Pathways has been at capacity since January 2018 and has a waiting list at times for over 70 people. They will hire an independent consultant to determine the next steps for expansion. The consultant will target specific partner agencies, donors and community stakeholders to garner feedback. In addition, two focus groups will be held with partner agencies who work with this clientele to address the broader question of services.
Tallgrass Recovery and Sober Living Homes (Sioux Falls): $5,000
Tallgrass Recovery is studying the low recovery outcomes in tribal and rural communities. Past alumni identified a need to connect with other individuals in early recovery. They will begin focusing on the Sisseton-Wahpeton Tribe in Northeast SD. Tallgrass plans to engage the local recovery community in Sisseton and the smaller communities surrounding the town of Sisseton. Input will be gathered from community stakeholders, alumni, staff at Dakota Pride and the families of alcoholics and addicts. That input will be used to develop a work plan to address recovery concerns and goals.
Vermillion Area Farmers Market (Vermillion): $9,100
The Vermillion Area Farmer's Market plans to engage the community in problem solving the current market location quandary. A core group will define focus and targets followed by successive meetings facilitated by a local consulting firm. Two to three viable location options will be identified for the Farmer's Market. Regional architects will be enlisted to design a pavilion space for each location, offering a visual idea of what could be developed. Public opinion and feedback will be actively solicited with a summary meeting to be held in January 2020.
Central South Dakota
Kimball Economic Development Corporation (Kimball): $10,000
To entice new volunteers from all generations, the Kimball Economic Development Corporation will invite the Dakota Resources Empower! Community Coaching Program to their community. A core team of local leaders will be formed and the community at-large will be encouraged to get involved in the upcoming months. Everyone's thoughts and ideas will be solicited to help identify high interest priorities. Teams will be formed focusing on priorities and gatherings held monthly.
Martin Community Wellness Coalition (Martin): $10,000
The Martin Wellness Coalition formed in 2017 through an outreach program sponsored by SDSU Extension to focus on the issues of hunger and food insecurity. Community meals will be sponsored monthly at the American Legion Hall which will include a meal prep demo and community information sharing. Feedback and evaluation regarding the process will be solicited onsite and via text, email and social media channels. The Wellness Coalition has partnered with the Sunrise Youth Center at Sunrise Tribal Housing and the Bennett County Fitness Center.
Western South Dakota
Black Hills Special Services Cooperative (Rapid City): $10,000
Black Hills Special Services will host two summer camps. One girl's camp and one kid's camp will help balance gender equity by improving diversity. The camps will focus on computer science/STEM learning concepts. The programs will be promoted to every elementary and middle school in Rapid City. They plan to extend the learning beyond those students attending the summer sessions and offer monthly family events focusing on computer science. The lack of computer science graduates is fast becoming critical and these camps will open student's eyes to the possibilities that these areas offer.
Chamber Music Festival of the Black Hills (Rapid City): $10,000
Chamber Music Festival of the Black Hills will address the lack of access and participation in music educational programs in the community of North Rapid City and specifically at General Beadle Elementary. The program will be implemented in three phases. 1) Musical Story Time will be presented with the youngest ages and local daycare program, 2) The Children's Concert will focus on rhythm and 3) The instrumental program will be implemented at the beginning of the summer Discovery Programs. Properly sized quality instruments have been secured for children to utilize at no cost.
Mniluzahan Okolakicipayi Ambassadors (Rapid City): $10,000
Mniluzahan Okolakicipayi Ambassadors (MOA) will continue educating the public about the history of the transfer of Rapid City Indian School Lands into what is now known as North Rapid City. This transfer, which took place in 1948, continues to impact the city today. Though education efforts have begun, they would like to gather a group of even greater diverse stakeholders to engage in the difficult conversations regarding this history. They will work with two grassroots organizers to lead efforts.
Rural America Initiatives (Rapid City): $10,000
Rural America Initiatives will use a collaborative and multi-faceted approach to reach their goal of sustainability for their winter art market, which began 5 years ago. This art market is held during Thanksgiving weekend in Rapid City. They are continuing their plan to expand their reach and make the market a destination for high end buyers. They will host a strategic and business planning retreat with facilitators from the Santa Fe and Eiteljorg Art Markets.
Youth & Family Services, Inc. (Rapid City): $10,000
Youth & Family Services, Inc. is working to better meet the needs of early adolescents within the Rapid City area and prepare them for the transition to high school. In 2017, Youth & Family Services conducted focus groups that provided awareness of how Middle School youth were being served. Subsequent research and discussions with stakeholders indicated the need for emphasis increasing self-regulation through Social Emotional Learning (SEL). Youth & Family Services, Inc. and the Rapid City Area School District will enlist the participation of key stakeholders in the Alliance for Early Adolescence to align with a common vision and plan for implementation of self-regulation practices (Social Emotional Learning/SEL).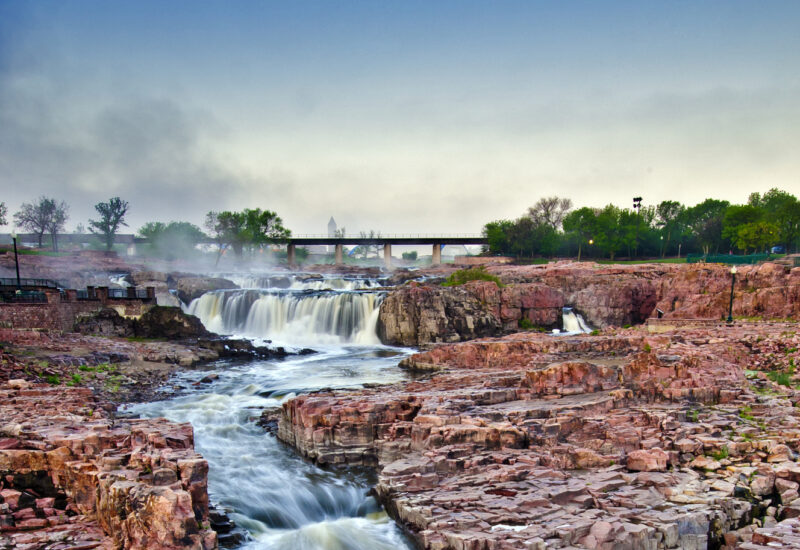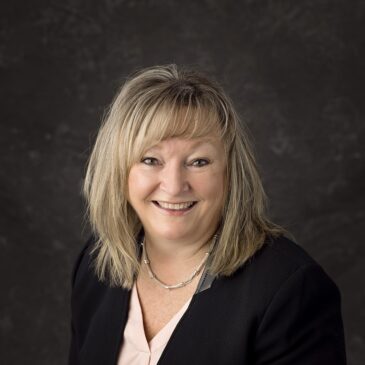 Ginger Niemann
Senior Program Officer
Since 1998, Ginger has been a member of the South Dakota Community Foundation team. Nearly a decade of her time at the foundation has been spent overseeing the administration of grant programs. Currently, Ginger works closely with the Grant Making Committee to make distributions from the South Dakota Fund and Community Innovation Grants program, which is a partnership with the Bush Foundation. In addition to managing the grant application process from application to selection, she also oversees the Fairy Godmother Fund, which meets urgent needs of women in the state.
Ginger is committed to connecting non-profit organizations with the funds they need to help South Dakotans. Traveling across the state, she meets with grant applicants, conducts site visits of grant recipients and awards grant checks.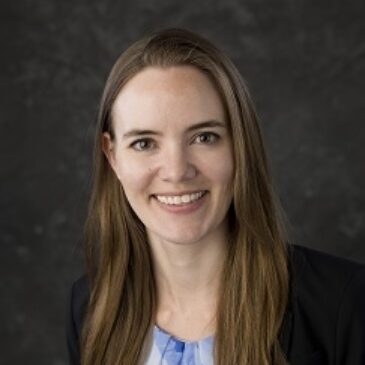 Crystal Ortbahn
Grant Program Coordinator
Crystal joined the South Dakota Community Foundation in September 2021. She brings experience in public service in South Dakota and overseas, having completed assignments with the United States Peace Corps in Uganda and Burkina Faso.

Crystal grew up in Pierre and is a graduate of Augustana University. She is eager to support good work being done across the state as a member of the grant team.

Janet Ricketts
Program Assistant
Janet joined the staff in January 2017. She assists with communications and the large number of grants that funnel through SDCF's headquarters in Pierre.
Her past work experience includes teaching for 11 years in Colorado and Wyoming, before returning to South Dakota to work for the South Dakota Department of Education. While at the SD DOE, Janet served as a Division Director supervising large federal grant programs. Prior to coming to SDCF, she worked at the Pierre Area Chamber of Commerce serving as their Communications and Community Outreach Coordinator.
Janet enjoys her work with the South Dakota Community Foundation because of its ongoing profound effect on communities statewide.